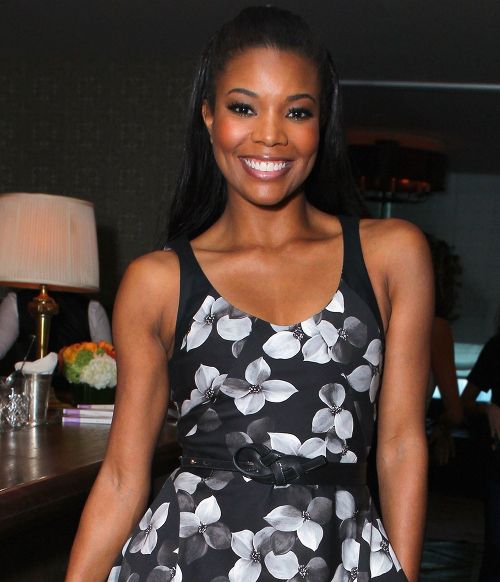 Actress Gabrielle Union stopped by "Chelsea Lately" last night, before the Instyle dinner, where she touted today's release of Think Like a Man and told a funny airport story. See the interview inside and pics of Kevin Hart, Idris Elba & Tyrese surprising fans in Atlanta at three screenings of the film.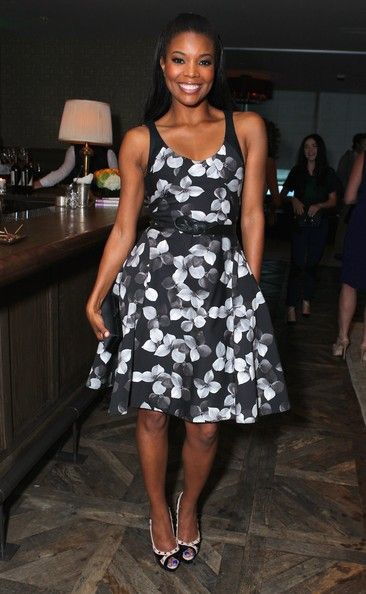 Fab chick Gabrielle Union appeared on "Chelsea Lately" last night to promote today's release of Think Like a Man.  But first, she attended "InStyle's Dinner With A Designer" celebrating Jason Wu over at L.A.'s Soho House.  And looked fab in a black and white floral spring dress.
On Chelsea, she told a funny story (she previously tweeted) about getting stopped FOUR times by airport security who then gave her weave a pat down!  And when Chelsea brought up the Obamas, Gabby talked about going to the White House and how good the food was.
Watch Gabby talk about her weave and "TLAM" here:
And in Atlanta last night.....
With director Will Packer by their side, star of the movie Kevin Hart popped into three screenings of Think Like a Man last night.  And he brought his homies Tyrese and Idris Elba along for support.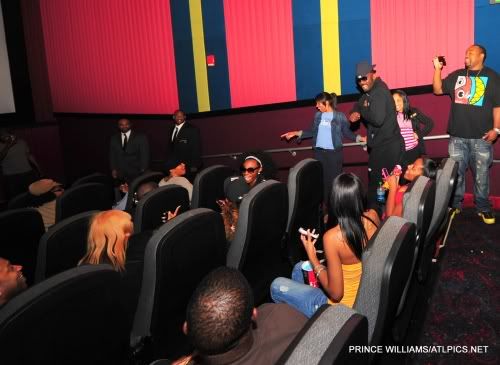 Fans lost it as their surprise guests entered the room.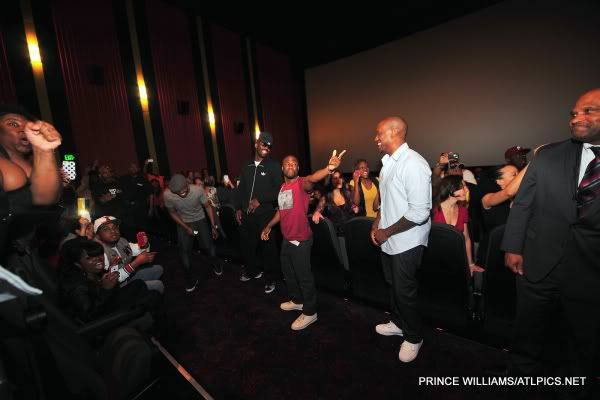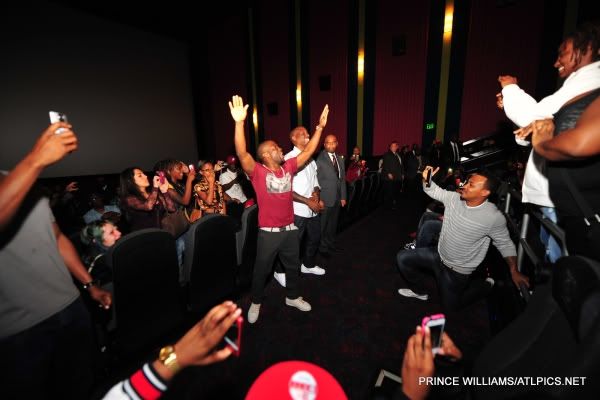 Funnyman Kevin Hart, who was just added to the ESSENCE Music Fest lineup, calmed the crowd and thanked everyone for supporting the film.
Then he got on the mic and introduced the movie before the fans enjoyed.
Who's hitting the theaters today?
Photos via Prince Williams/ATLPics.Net