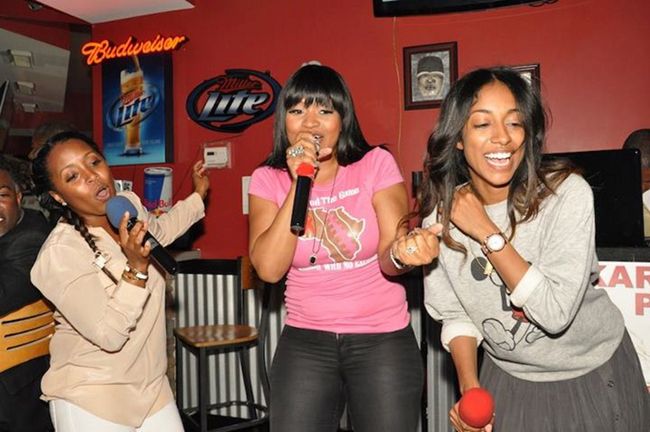 Ne-Yo's possible fiancee (Monyetta is making a point to show this diamond ring in every pic and rumors of the two being engaged have been floating around a while) & mother of his 2 kids, Monyetta Shaw, was on hand for former VH1 "Football Wives" star Chanita Foster's Atlanta charity event for her foundation, Beyond the Game.
Chanita, Monyetta, and many of the other ladies on hand to help the Beyond The Game organization push their mission of helping children in African countries with shes, food, and AIDS treatments.  The ladies involved with the organization host individual events to receive donation money and to spread awareness.
Last night, Monyetta hosted Karaoke For A Cause at Nancy's Pizza and asked people to bring toothbrushes and toothpaste to donate to the children of Swaziland.
Ne-Yo's mom put on her curve hugging dress for the ocassion.  We see you mama!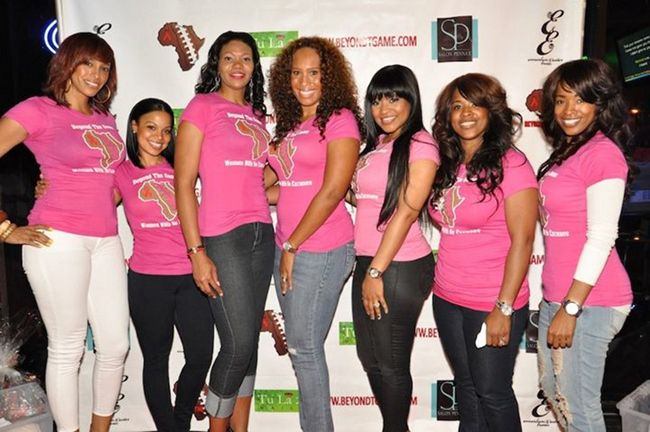 Also listed in the organization are (pictured and not pictured) Q Parker's wife Sharlinda and her twin sister Sabrina, Nicci Gilbert (of Brownstone) Terri Vaughn, and more.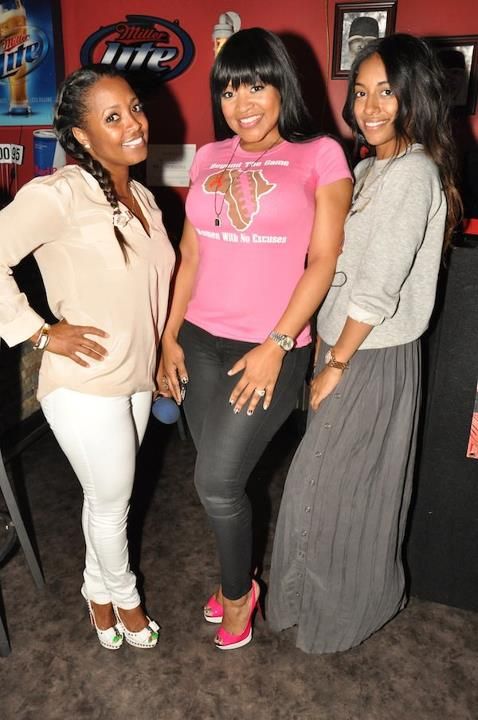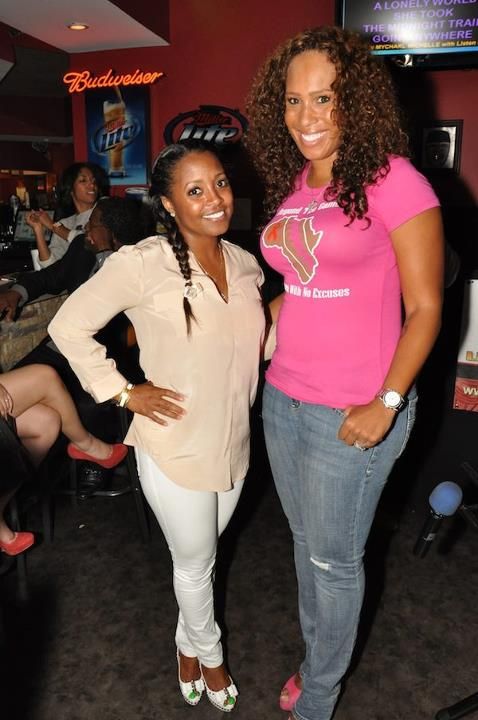 And Keshia Knight Pulliam, looking cute in white and cream look, came out to support Chanita (above) to have some fun.
The Randomness:
1.  Blood bath at "America's Next Top Model"!  J. Alexander, Nigel Barker & Jay Manuel all AXED from the show. STORY