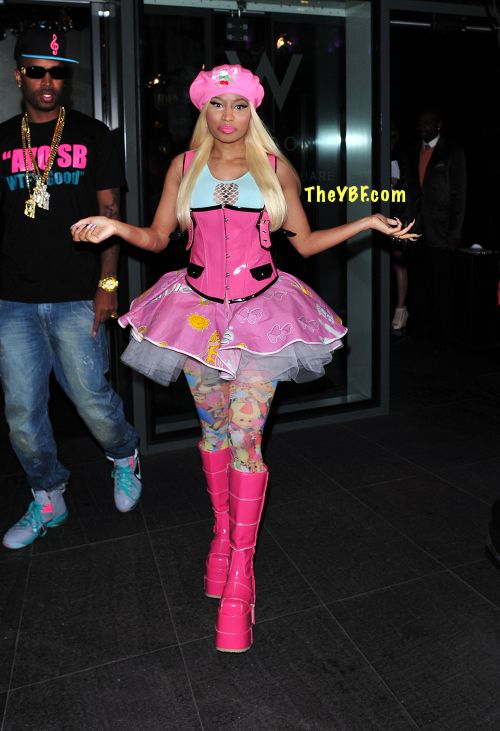 Nicki Minaj is continuing on her wacky costume promo tour of London.  The 29-year-old rapper was spotted leaving the W Hotel today on her Troll tights and Barbie tutu and Spice Girls inspired platform rubber boots for her latest outing.
Check it inside...
Getting into the British spirit of things, Nicki threw on a pink beret with her Barbie & troll look of the day:
She hit up the Graham Norton show where she xplained why she deleted her Twitter:
'A voice in my head told me to delete my Twitter and that's what I did. I had 11 million followers and I hope they will wait for me. I reply all the time and get to know them by name and I have a really personal bond with them… not all 11 million, but at least 10 of them a day.'
Knew she would blame one of her umpteen personalities.  As for whether she'll be back, Nicki said, "I don't know yet, I'm thinking about it. I miss my Barbz (her name for her fans), please bear with me."
With SB by her side in a custom lyrical tee, the twosome looked every bit the colorful characters that they are.  As Nicki's Twitter page stays non-existent, I guess her outfits are how she will express what she has to say to her Barbz these days. 
At her record signing in Bayswater: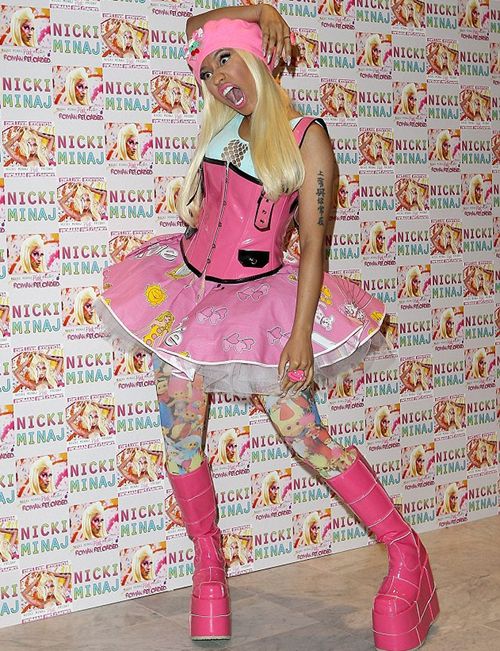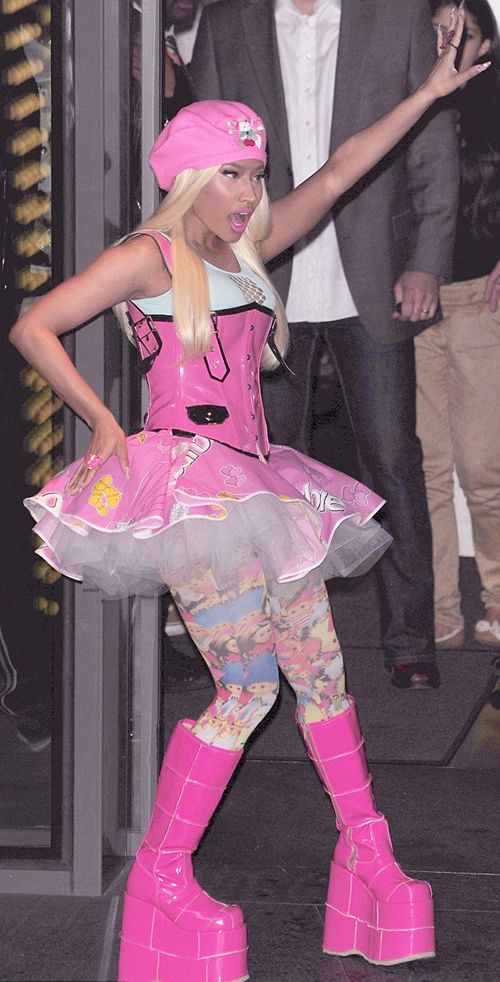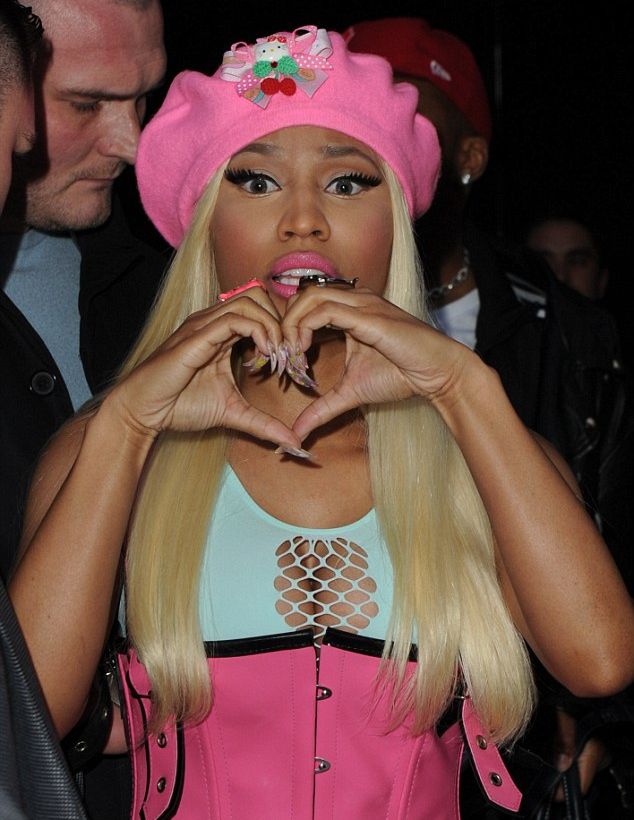 Oh...
Pics: INF/Splash