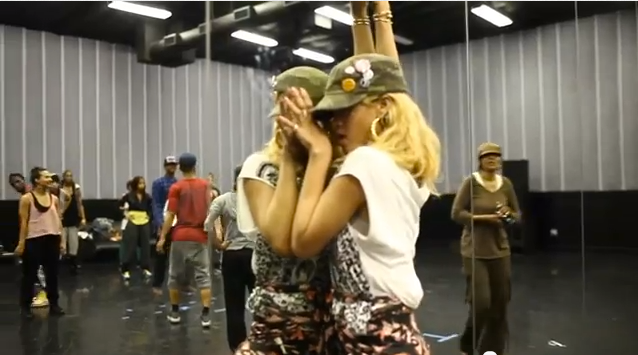 Rihanna decided to sharpen her dancing skills and do actual rehearsed choreography for her upcoming "Where Have You Been" video.  So she posted video of a behind the scenes look at her and her dancers at rehearsals with choreographer Hi-Hat...
For her new dance single off Talk That Talk, "Where Have You Been," Rihanna said she wouldn't do the video justice if she didn't do real rehearsed choreographed dance moves for once.  In part 1 of the Making of The Video, the Battleship star is "dancing by just living her emotions."
Check out the island chick making her way into the dance department above.  You feelin' it?
PS: Ri is going to be making her third appearance on "Saturday Night Live" May 5th, and was recently named as one of TIME Magazine's Most Influential People.