Music ladies Brandy, Monica and Rihanna were all spotted showing love to their fans today while out and about. See the candids inside.....
Early this morning, Brandy and Monica appeared on "Live With Kelly!"  And were spotted offering up their fabulous selves to their fans outside of ABC Studios afterwards: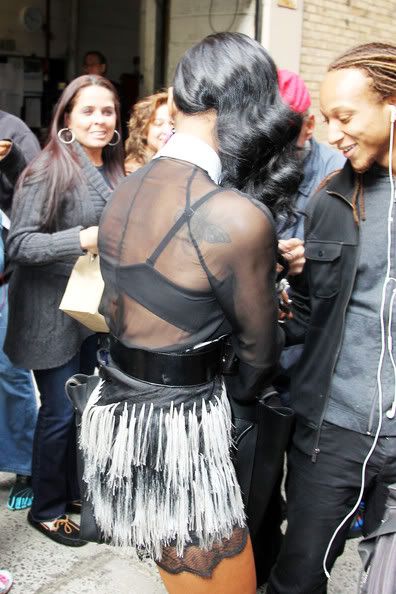 Brandy Norwood showed tons of love to her fans as she made her way to her car as she pubbed her Two-Eleven album.  Looking hot B!

And her longtime friend Monica rocked a cute two-toned pants look with a bold teal blazer to set off the morning: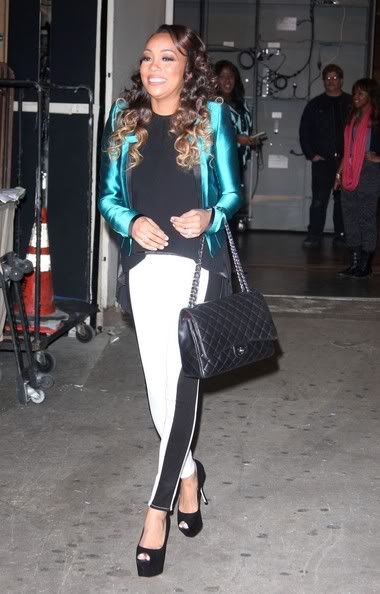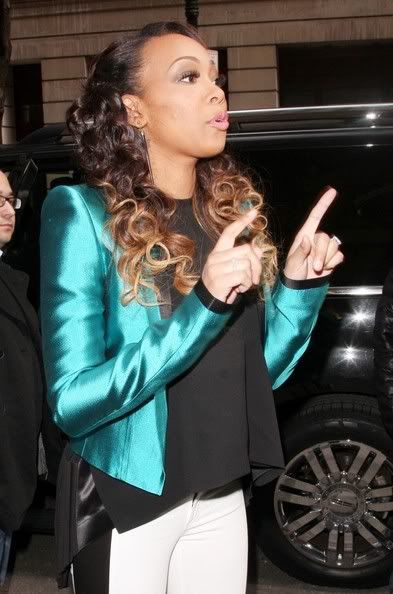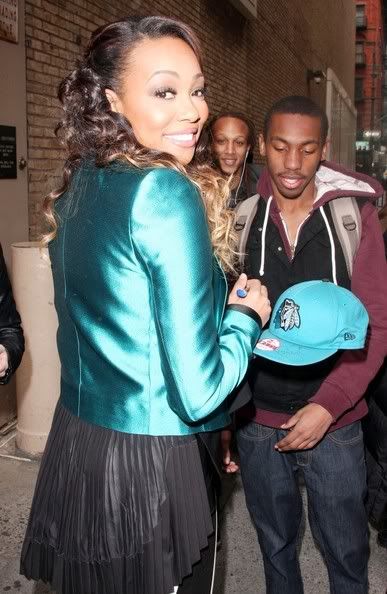 She showed some fans love as she was seen leaving the studio.  These chicks are looking amazing lately.
And in other "fan love"......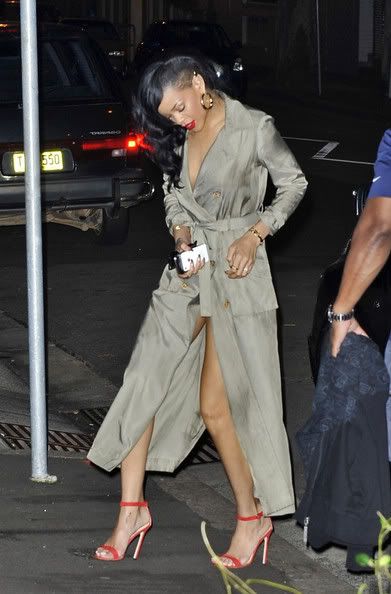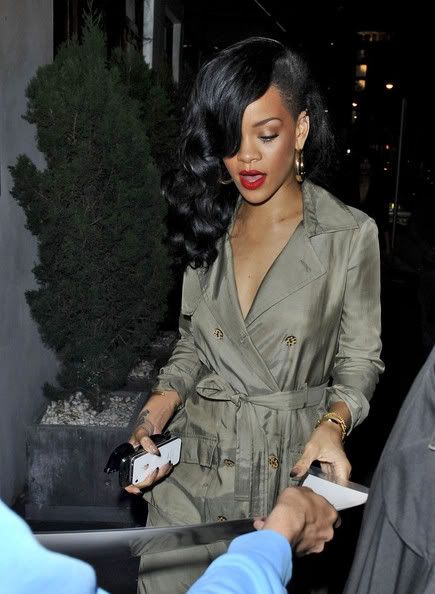 As Rihanna was spotted arriving at her bestie Melissa's birthday dinner last night in Sydney (and showing much leg in a sexy long trench), she was surprised with a painting by a fan.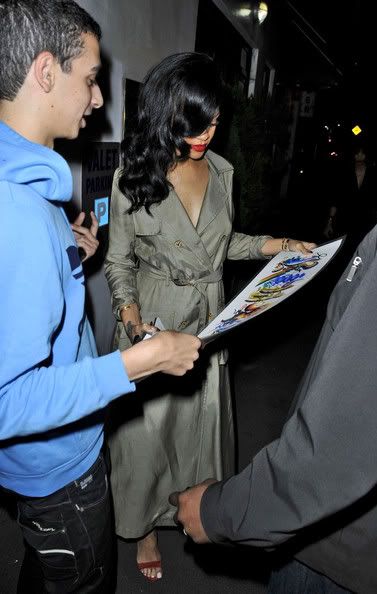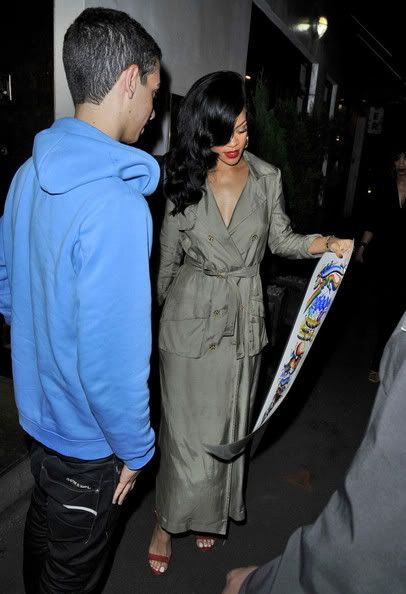 And she accepted of course.  That's sweet of her.  Rih left Australia this afternoon for the next stop on the Battleship movie promo tour...
Watch Brandy and Monica perform "It All Belongs To Me" on "Live With Kelly!" below: