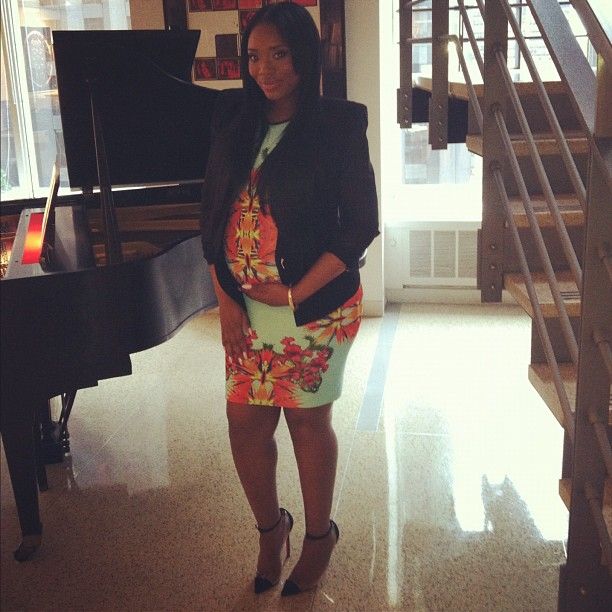 The worst kept secret of VH1's "Love & Hip Hop" series is now out.  Season 2 newcomer and Jim Jones' now ex manager, Yandy Smith, just showed the world her baby bump and confirmed she is indeed with child. 
Yandy was put on baby bump watch over a month ago.  And despite her sub-tweet denials, she's revealing it all now....
When Yandy started to show a more rounded belly over a month ago, it sent folks into overdrive saying she was pregnant.  And the rumors are indeed true.
Tonight, the feisty "I'm about my checks" reality star & manager posted the above cute pic on Instagram (in the same Givenchy dress LaLa & Fergie rocked recently) saying,
"You wanted to know now you know!!!! #POW"
She didn't confirm who the father is, but we do know she has a long time boyfriend who she has lived with for years.  *We know our readers soooo well--now stop those whispers that we already know you're saying about her and Jimmy needing a paternity test*
Yandy's bestie, co-star & client, Kimbella Vanderhee, is also expecting.  And the two have been hosting club parties for months..and likely will be doing so until they go into labor.  Well isn't that cute.  Two best friends pregnant at the same time.  Good luck and congrats. 
Yandy will also appear on BETs "106 & Park" tomorrow (Thursday) with the cast of Life Love Soul as she is an associate producer.