Amber Rose made a major splash this weekend in Miami.  From hosting a party at a strip club (not her former workplace but a different strip club), to stripping down to almost nothing for the 'Gram, to hitting the beach with new bestie Blac Chyna, we've got all the pics you need to see how the former Mrs. Khalifaand mom of Baby Bash spent her weekend....
Besties who wear barely-there clothes together....stay together.  Amber Rose and Blac Chyna jetted down to Miami to host a party and to hit the beach.  Oh, and to do a few Instagram photoshoots. 
But first, they put on their barely there best (and sky high Versace heels) to chill poolside yesterday afternoon: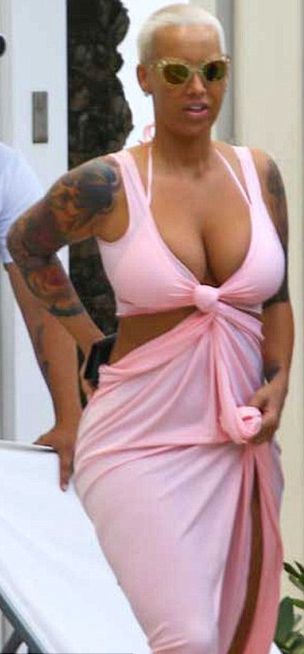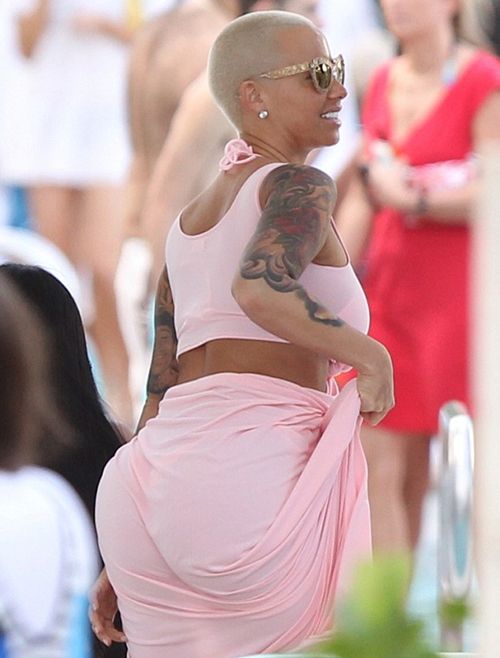 Amber rocked her bikini with a sheer pink front tie cover up.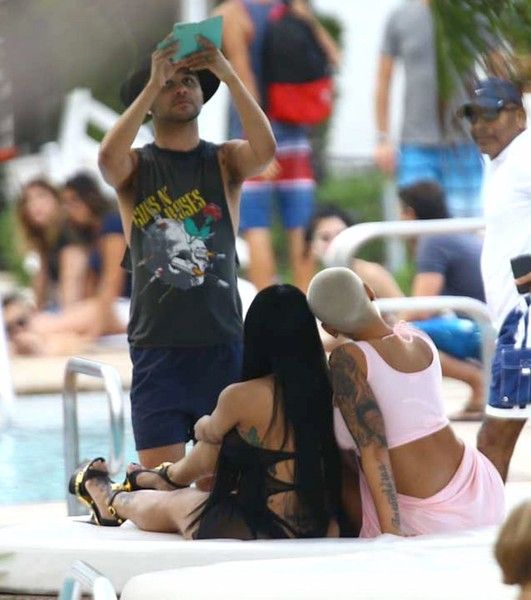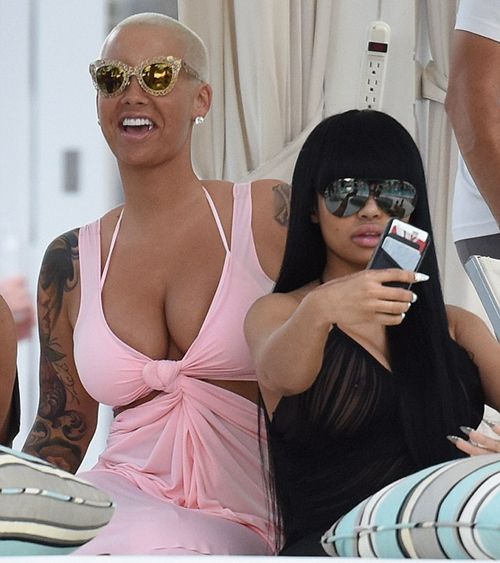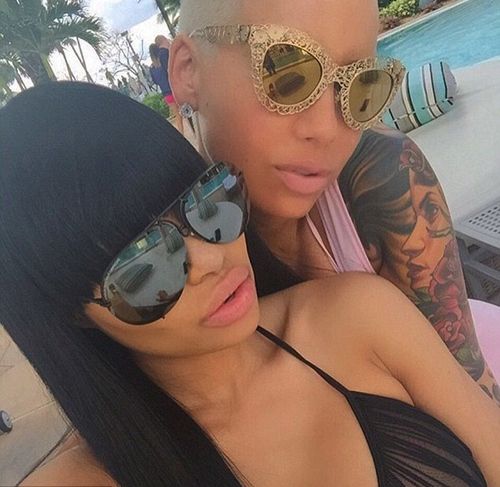 And the twosome were in picture-taking heaven.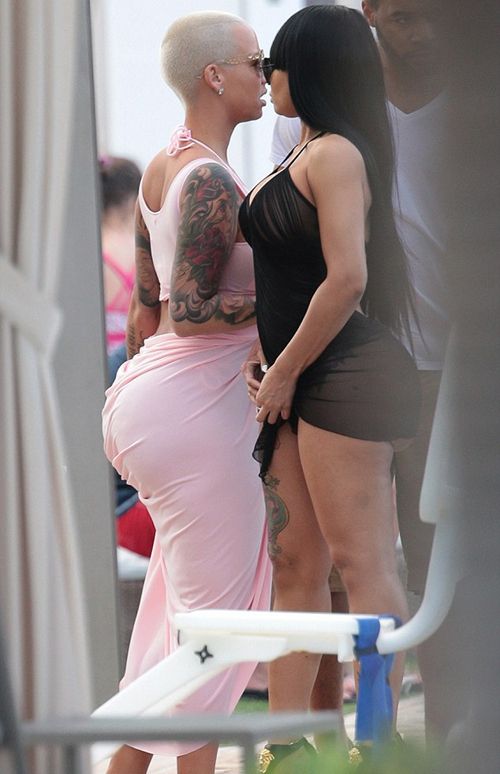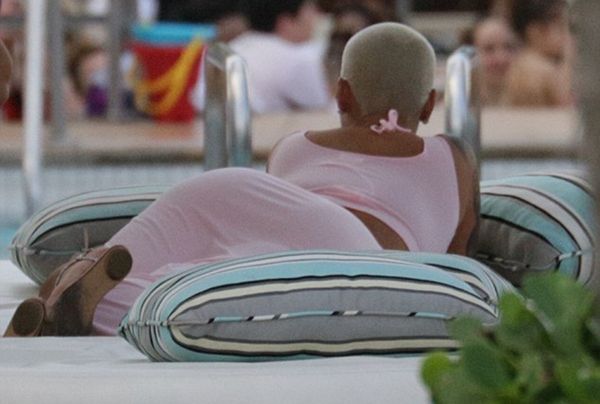 And booty display heaven.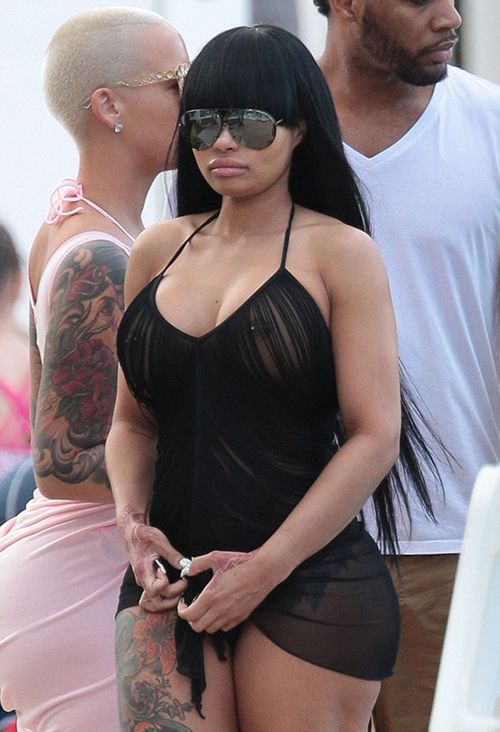 And other displays....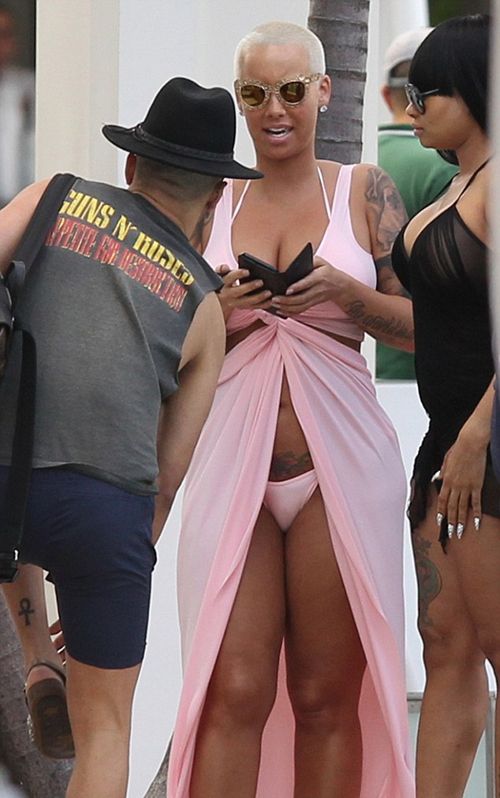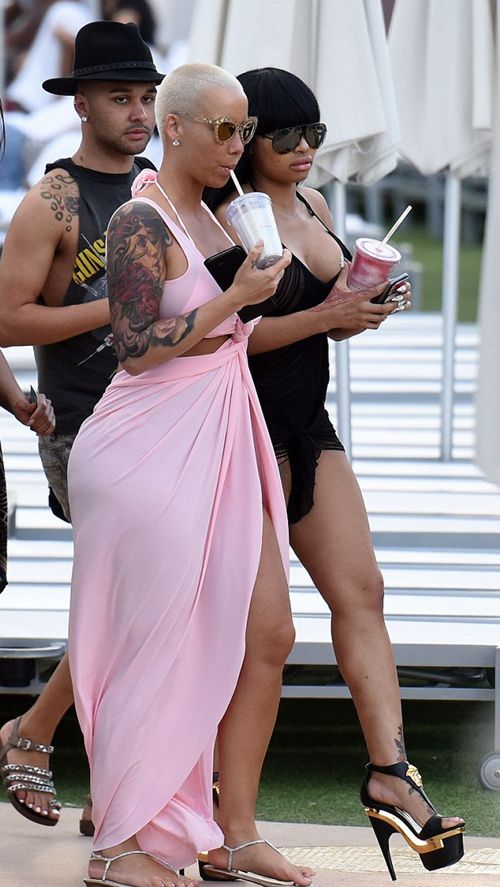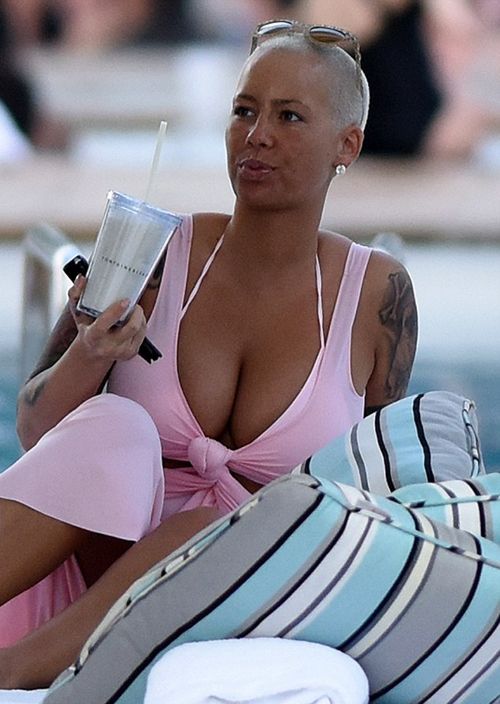 Yesterday, Amber also tried to break the internet with pics of her monokini which covered the bare essentials: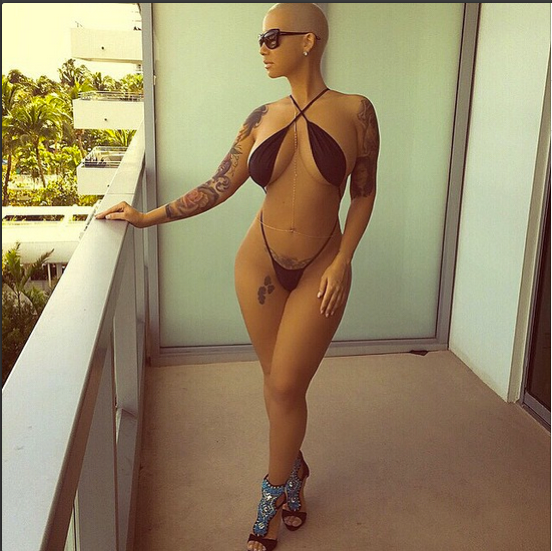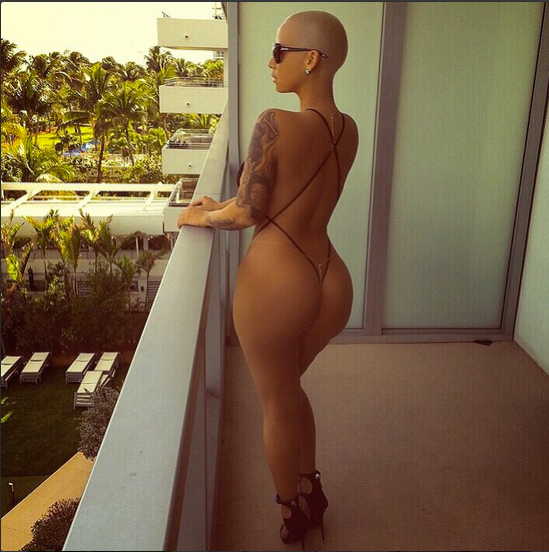 And Friday night: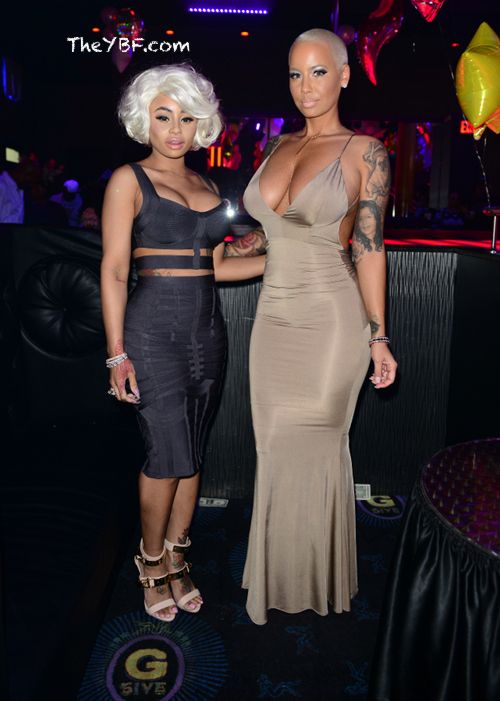 She and Blac Chyna hosted Diva Fridays at G5ive Lounge and had plenty of cash for the strippers who hit the stage.
Meanwhile, Amber will appear in the new documentary "Light Girls" on the OWN network. And in her preview, which you can see HERE, she said some interesting things.
Apparently, much of her family skipped out on her wedding to Wiz Khalifa.  Why?  Because he's African-American.
Why does this matter if she asserts her "blackness" OFTEN while making sure everyone knows she's Cape Verdean?  That's because people in her family, according to Amber, see a huge difference between black Americans and black West Indians/Creoles.
"With my family, they feel like they're more superior or better than an African American because we're Creole and we have culture and that's something I battle with most of my life.  It's more of the older people in my family."
Well, we wonder if those same family members believe her stripper career and twerk videos and half naked thirst trap Instagram pics she's become known for are "superior" actions as well. 
The "Light Girls" documentary airs tomorrow night on OWN.