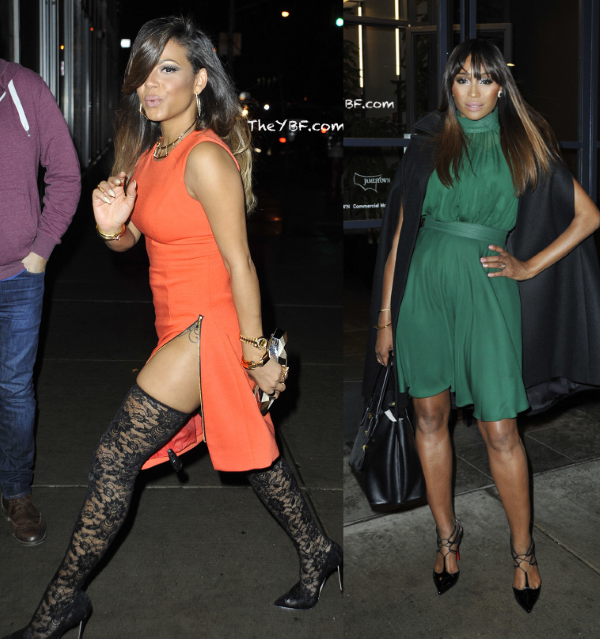 Christina Milian and Cynthia Bailey appeared on "WWHL" where Christina gushed over Lil Wayne and dished on her new reality show.  Watch the clip inside...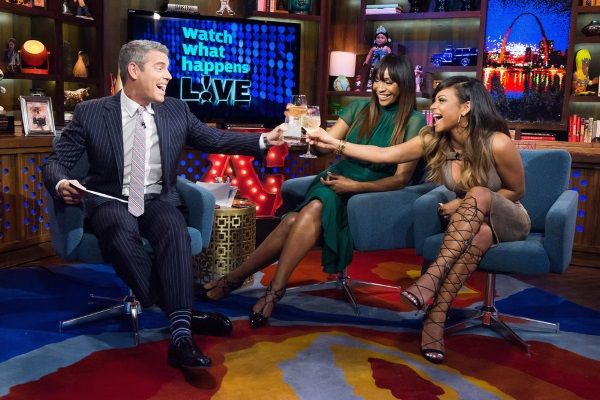 The cocktails were flowing last night as Christina Milian and "RHOA" star Cynthia Bailey stopped by the "WWHL" clubhouse.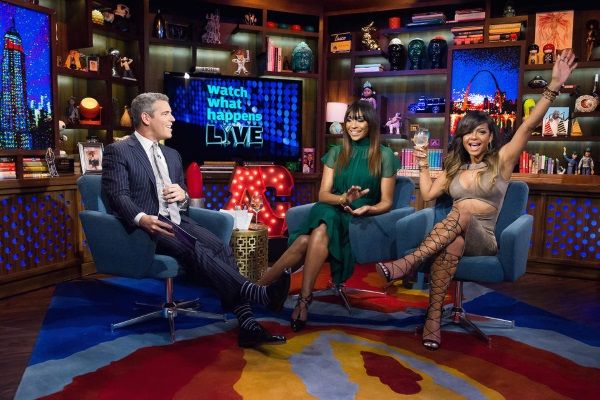 Christina promoted the premiere of her new E! show "Christina Milian Turned Up" (which debuted last night) while Cynthia dished on the latest "RHOA" tea.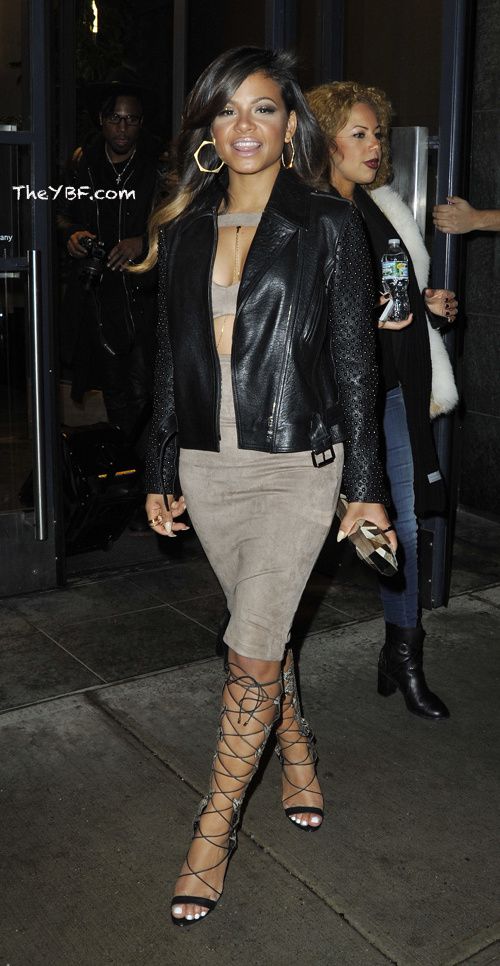 When asked if she was dating Lil' Wayne, Christina gushed over the rapper saying, "Lil Wayne and I am very close. We have a close personal relationship. And I really like him alot.  We have a great chemistry."
When Andy jokingly asked if Christina had ever tried Sizzup with Weezy, she said that Wayne doesn't drink sizzup anymore,"He's got a tall drink of this" (pointing towards herself).
Christina, who arrived at "WWHL" dressed as her "Turned Up" alter ego, says her E! show will reveal a new side of herself to fans.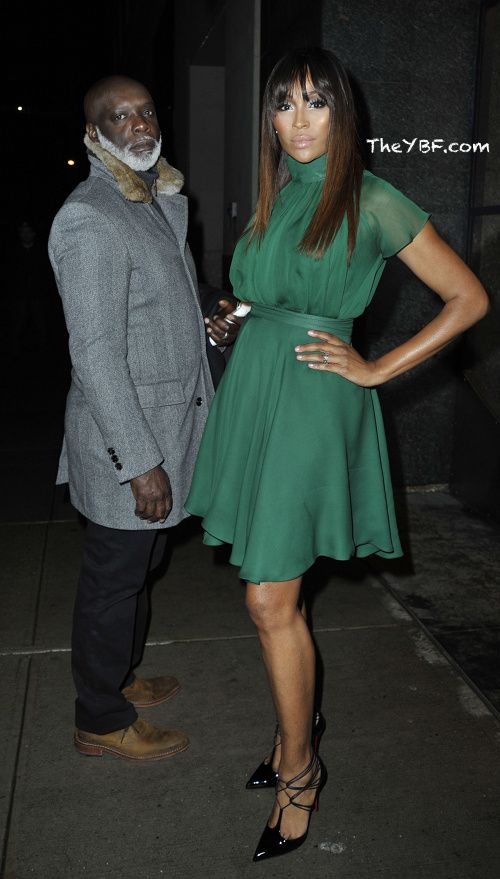 Cynthia Bailey arrived at the "WWHL" studios with her hubby Peter Thomas in tow.
Watch Christina on gush over Lil Wayne:
Christina reveals why she decided to do a reality show:
 Photos via WENN/Bravo/Christina Milian's Instagram