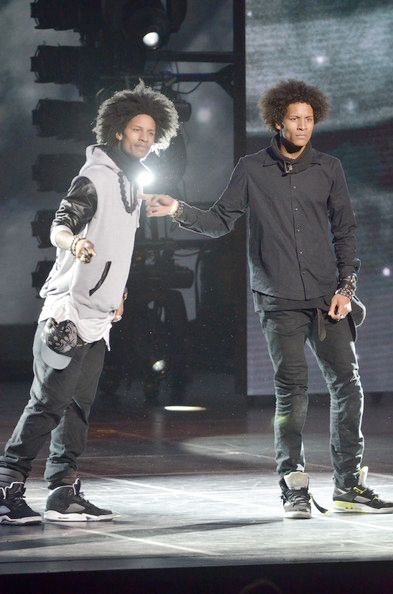 One of the twins from the dance duo Les Twins caught a mean jab to the face during a dance-off in Las Vegas. And it was caught on camera. Check it inside….
Damn son!
One of Beyonce's backup dancers from the duo Les Twins caught a right hook to face during a dance battle in Las Vegas last night. And it was all caught on video!
Identical twin brothers Larry and Laurent Burgeios were battling it out on the dance floor at Revolution Lounge when ish went from 0 to 100….real quick.
TMZ got their hands on the video footage of how it all went down. And according to the person who shot the cellphone video, the Les Twins were allegedly taunting some of the opposing dancers. Laurent tried to make peace, approaching one of the dancers with a handshake, when dude set it off on him, punching him in the face!
Check it:
Ouch! Totally rude and unnecessary.
Luckily, he appeared to be ok after it was over. The guy who threw the punch was hauled off by security and the dance battle was shut down.  Sighs....
 
Photo: Getty