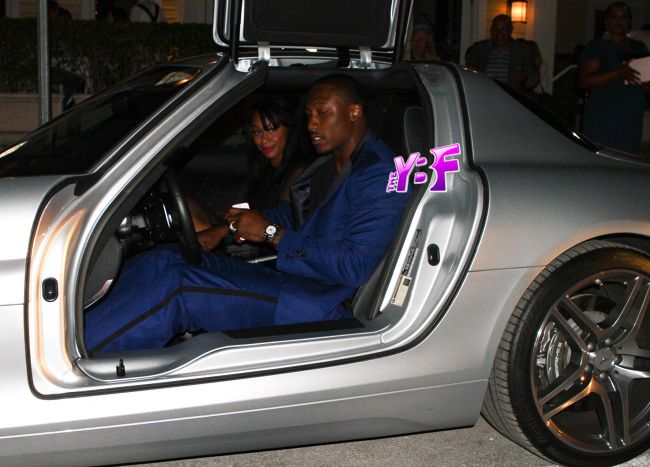 Remember when (now ex) Miami Dolphin wide receiver, Brandon Marshall, was stabbed in the stomach by his wife, Michi Nogami-Marshall, during a fight at their home?  Well now that she's been bailed out of jail, the twosome were out on a dinner date last night like nothing happened.
Check the pic inside...
In April of last year, Brandon and Michi got into a fight and Michi had to get bailed out of jail after stabbing her husband of 3 years in the stomach. 
She was released on $7500 bond and claimed she was simply defending herself because Brandon attacked her.  This was not the couple's first domestic battle as both were charged for disorderly conduct after fighting outside their home in 2009.  And Brandon has a domestic abuse history dating back to 2006.
But all seems well with the couple at the moment.  The twosome was spotted arriving to Prime 112 for dinner last night in Miami.  Meanwhile, Brandon said he will likely return to the Dolphins next season.
Pic via SPLASH