Gorgeous actress Kerry Washington was spotted looking fab at an event for "Scandal" creator Shonda Rhimes.  See the pics inside and get the deets on Kimberly Elise's new "Bounce" gig on VH1.
Fab actress Kerry Washington attended The Academy of Television Arts & Sciences event "Welcome To ShondaLand: An Evening With Shonda Rhimes & Friends" on Monday. 
The event was held at the Leonard H. Goldenson Theatre in North Hollywood, California.  And the star kept to a cutesy black and white theme in an Altuzarra dress (y'all know how I hate white shoes with a passion but the overall look gives off a nice vintage vibe).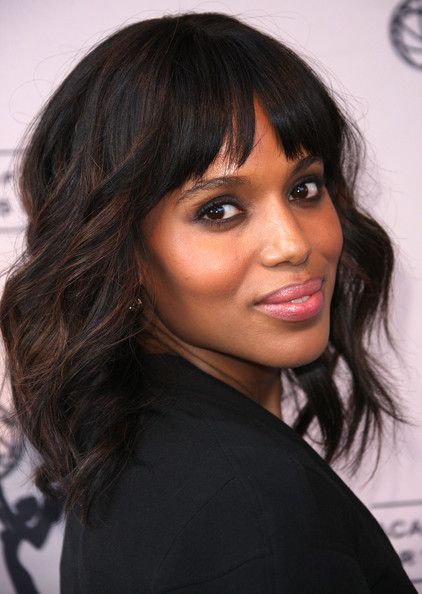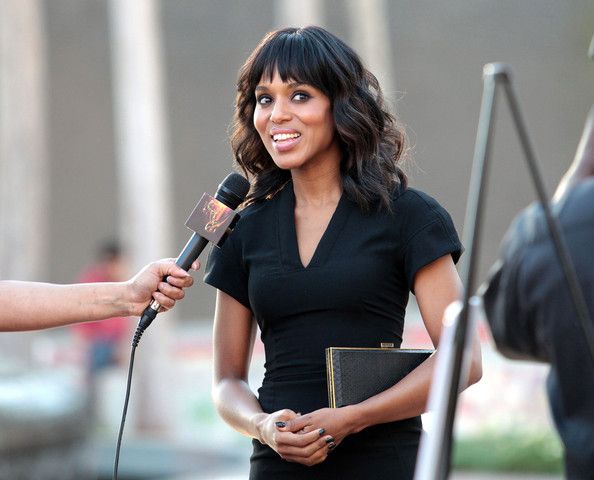 Kerry posed with her "Scandal" co-star Katie Lowes.
Also on television....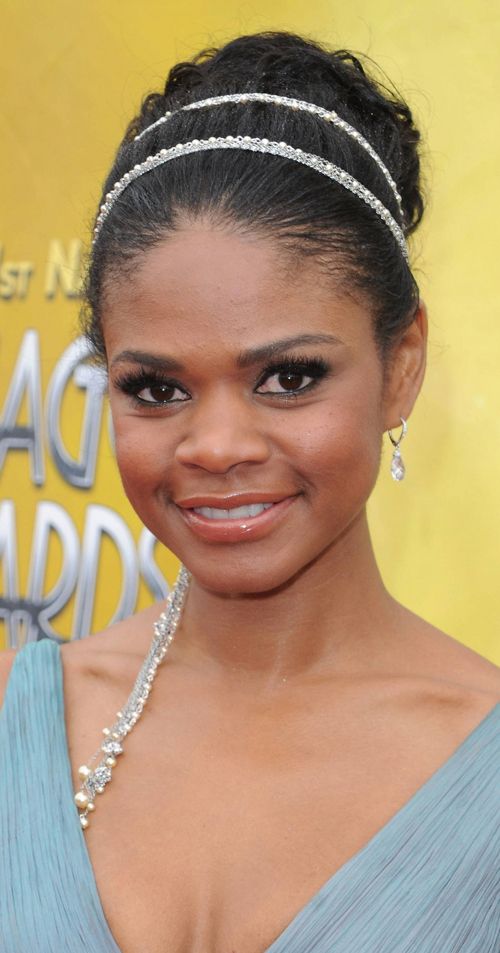 Kimberly Elise is set to star in a new VH1 hourlong scripted pilot called "Bounce." Co-starring Taylour Paige and Dean Cain, the show is set in the world of professional basketball dancers.  The show is written by James LaRosa and be directed by Sanaa Hamri. This ought to be interesting....
BONUS:
Shonda Rhimes, who created "Scandal," "Grey's Anatomy," and "Private Practice" has revealed that she adopted a baby girl named Emerson Pearl in Feburary. Recently, she let US Weekly photograph the nursery designed by Sandie Bailey and Delores Bond of design firm reVISIONs.
About the adoption, she said,
"I've been writing adoption into story lines on my shows and only a few people close to me knew about my plans," says Rhimes, who adopted daughter Harper in 2002. "I think the response was 'oh my goodness' from a lot of people." She added, "Emerson is incredibly mellow," says proud mama Rhimes. "We're just doing a lot of bonding right now. This is a happy time -- I feel so lucky."
Photo via US Weekly
The Randomness:
1.  Vanessa Simmons has landed a pilot role for BET's upcoming scripted comedy called "Young Man On Campus."  Story