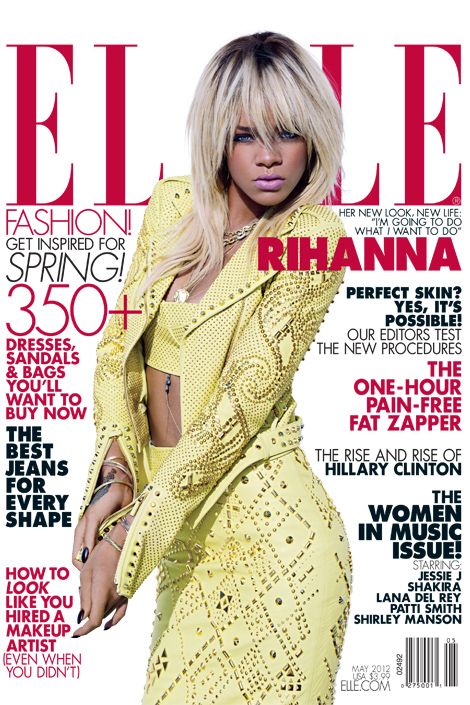 Rihanna is all about Versace for the May 2012 cover of ELLE magazine.  The "Cake" singer is exposing all (back when she was blonde) in a rock & roll inspired yellow jacket, bandeau top and skirt.  And by all, we mean she's holding nothing back about the Chris Brown reunion, why her critics don't phase her in the least bit, and why kids could be in her very near future.
Check out the spread and highlights inside...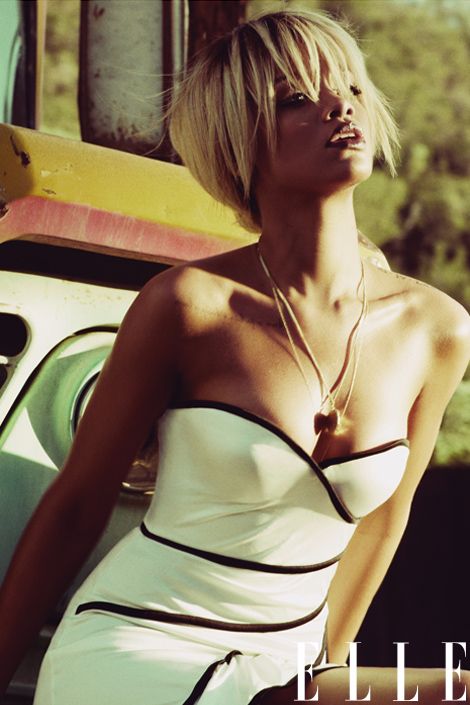 [In Emporio Armani]
It's as simple as black and white--the theme for Rihanna's new ELLE magazine photoshoot.  Rihanna revealed that she could care less what people think about her life choices because she's going to do what she wants to do anyway.  Including reuniting with Chris Brown on wax. She says finding a man is hard for everyone (famous or not famous), but having a boyfriend isn't what makes her happy anyway.  The 24-year old also went into detail about finding happiness with herself and her career...and simply doing her.
She shot the romantic themed shoot back in February with photographer Tom Munro, and chose to go the blonde route specifically for the shoot.  And her hairstylist Ursula Stephens and makeup artist Mylah Morales handled the beauty's looks.  Here are the interview highlights:
On her breakup with Chris Brown: "It gave me guns. I was like, well, fuck. They know more about me than I want them to know. It's embarrassing. But that was my opening. That was my liberation, my moment of bring it. […] Now you know that, so you can say what you want about it. I don't have anything to hide."

On the backlash over their reconciliation: "The bottom line is that everyone thinks differently. It's very hard for me to accept, but I get it. People end up wasting their time on the blogs or whatever, ranting away, and that's all right. Because tomorrow I'm still going to be the same person. I'm still going to do what I want to do."

On having kids: "It could be tomorrow. It could be 20 years from now. I just feel like when the time is right, God will send me a little angel. But first, of course, I have to find a man. I mean, there's a very important missing piece to the puzzle here!"

On finding that man: "I feel like it's hard for everybody! I don't think it has anything to do with being famous. There's just a major drought out there. […] But I just need to find the person who balances me out, because then things like my schedule won't matter. I've done it before, so I know I can do it again."
More pics: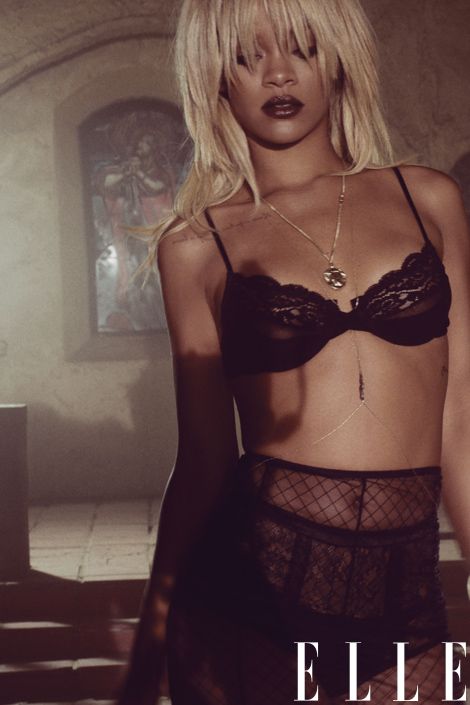 [Only Hearts by Helena Stuart bra, Fleur of England boy shorts, Maison Close mesh skirt]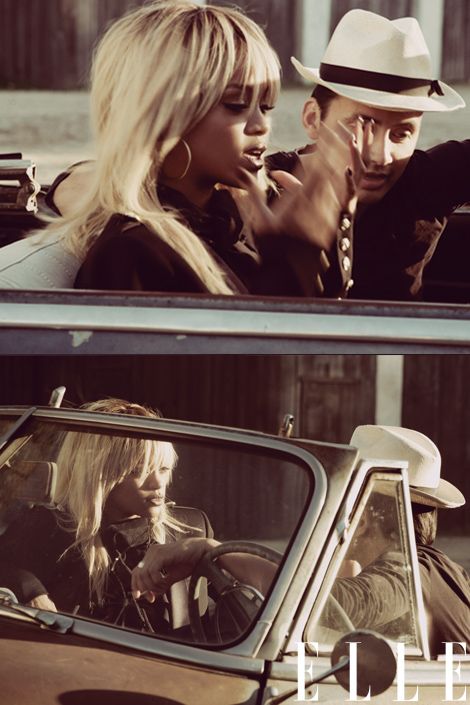 [In Balmain wool coat]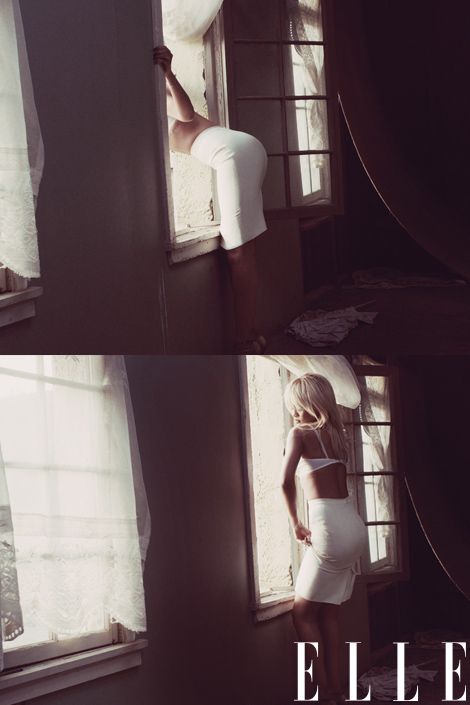 [In Dior wool skirt, Jean Paul Gaultier bra, Gucci python heels]
And a few behind the scenes shots: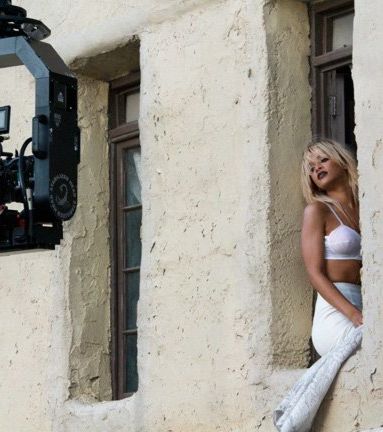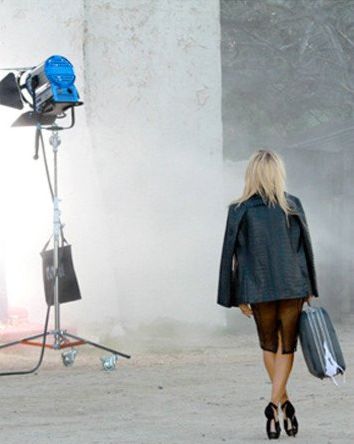 The issue hits stands April 17th.