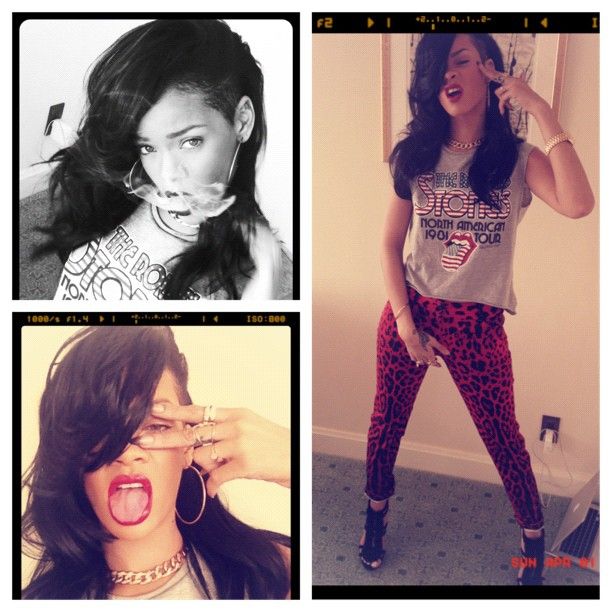 Instagram queen Rihanna spent last night in Tokyo washing out her blonde dye and de-wigifying the blonde locks.  And she revealed early this morning long straight black tresses, with a little shaven action on the side.
Decide if we love her new back to black phase inside...
Rih tweeted, "Cuz I'm black bitch" along with the above trio of pics early this morning to show off her new black hair.  She said she was actually missing THIS look from a few years ago, but wasn't ready for another big chop.
Her big Battleship Japan premiere is coming up so she may have the black tresses styled differently.  But as for the current switch up....
DO WE LOVE IT?!
BONUS: Ri & Drake are releasing their "Take Care" video this week.