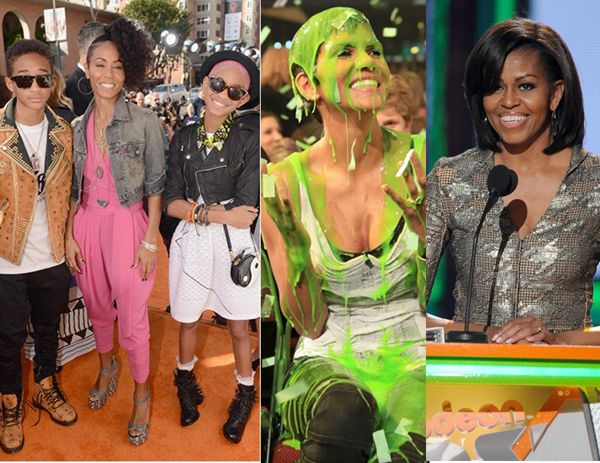 It was a big ORANGE evening for the Smith clan.  While Papa Will Smith hosted tonight's Nickeloden Kids' Choice Awards at the Galen Center in L.A., his wife Jada and kids Jaden (in MCM gear) & pink-haired Willow hit the orange carpet (Trey was there too). 
FLOTUS Michelle Obama, Halle Berry, KeKe Palmer & more were also on hand for all the slime-ridden festivities.  Pics inside...
 
The first person to get slimmed on the show was...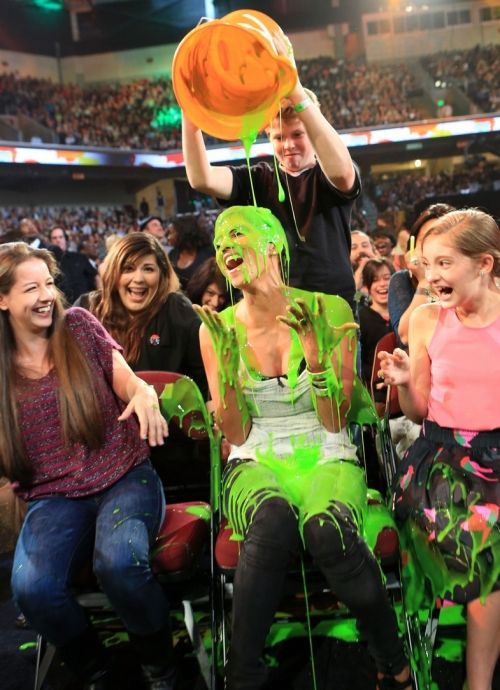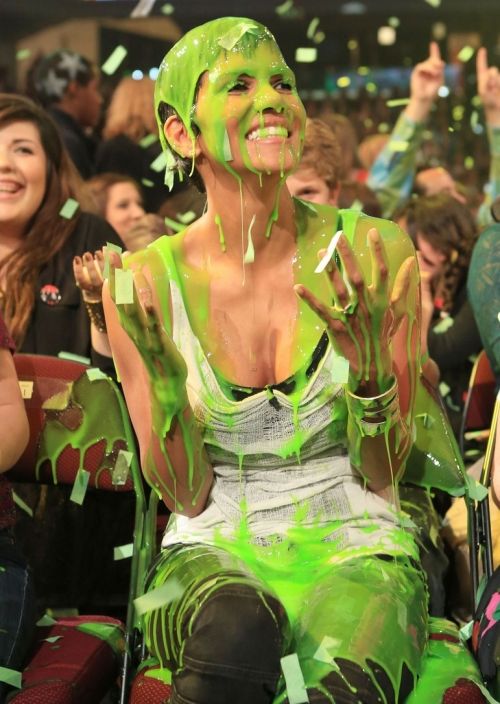 Fab chick Halle Berry.  Why?  Because she walked in late and Will suspected of her being the "creepy celebrity voice" stalking him throughout the show. Funny.
Outside on the orange carpet: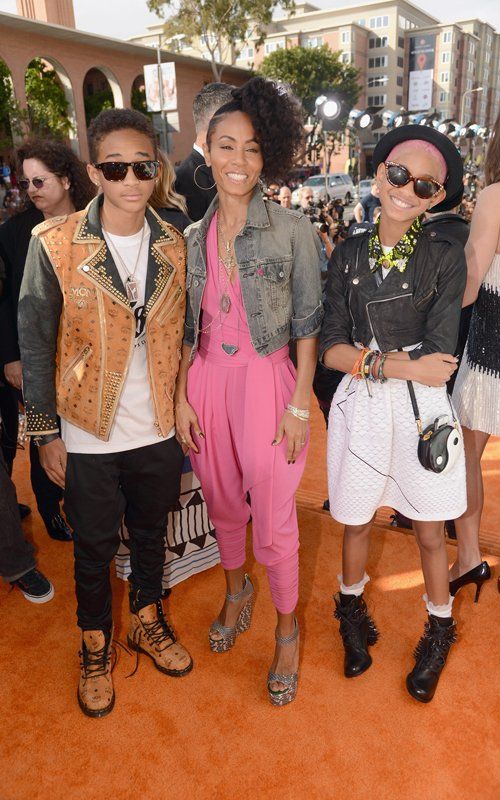 In a hot pink jumpsuit and wedges with her denim cropped jacket, Madagascar 3: Europe's Most Wanted star Jada Pinkett Smith lit up the orange carpet before cheering on her Men In Black 3 star hubby for his big night.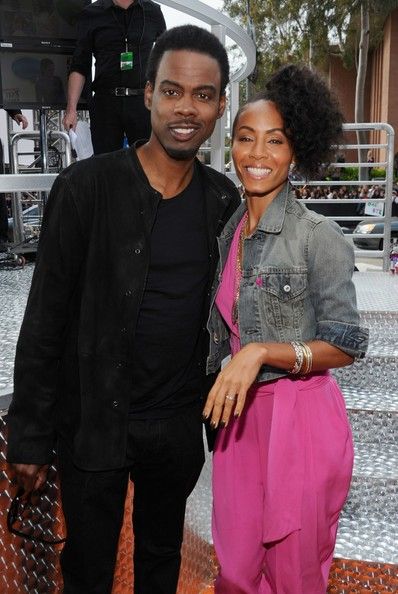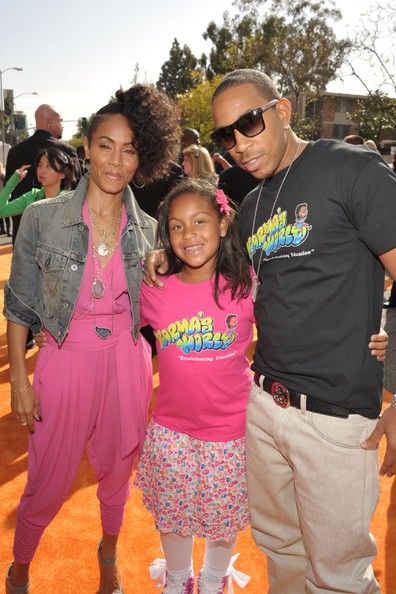 Jada posed it up with her Madagascar co-star Chris Rock, performer Katy Perry & Ludacris and his super cute daughter Karma.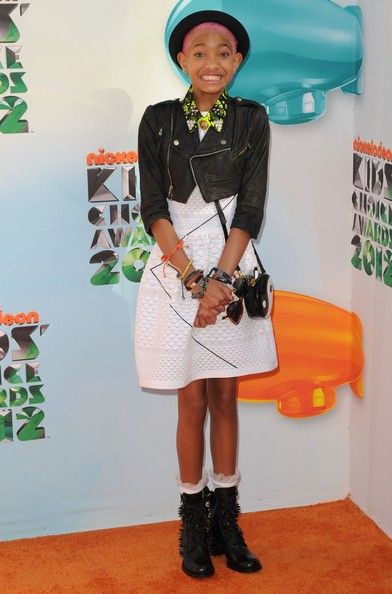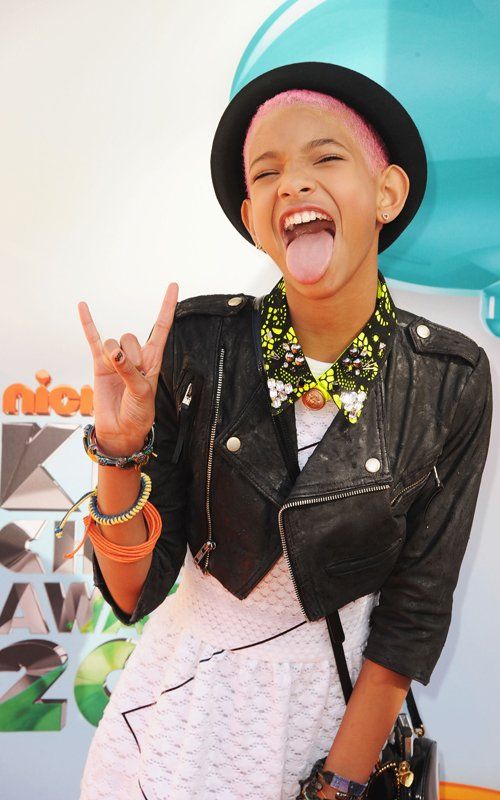 Willow Smith rocked a white eyelet dress and cropped leather jacket and lots of accessories to accompany her new pink hair.
The highlight of night was First Lady Michelle Obama hitting the Nick stage to present The Big Help Award to Taylor Swift.  First Daughters Sasha & Malia were there as well.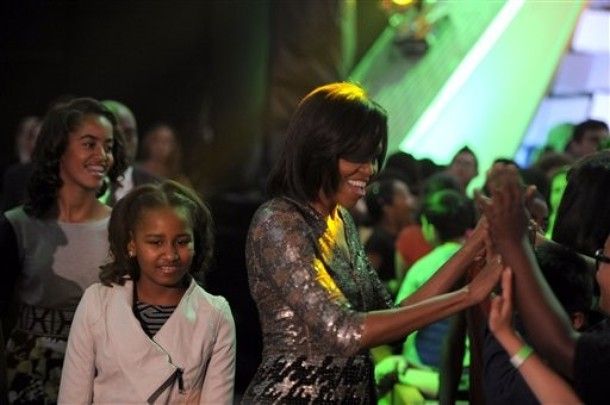 And yes, the fly FLOTUS even caught a little slime in the audience after Justin Bieber made a surprise appearance to accept the final award of the night (Favorite Male Singer) and set off every slime cannon on the stage.
Got 'em!
Back outside on the carpet: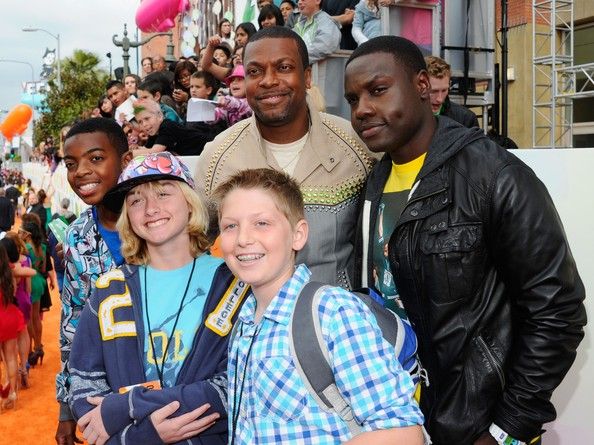 Chris Tucker hit the carpet with a few youngins.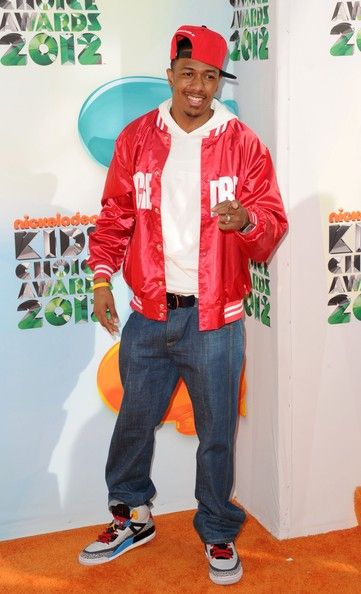 And Chairman Nick Cannon was there of course.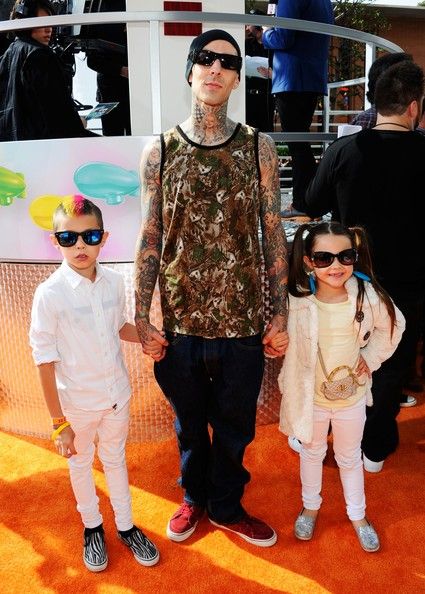 Al Roker arrived and so did drummer Travis Barker with his kids Landon & Alabama.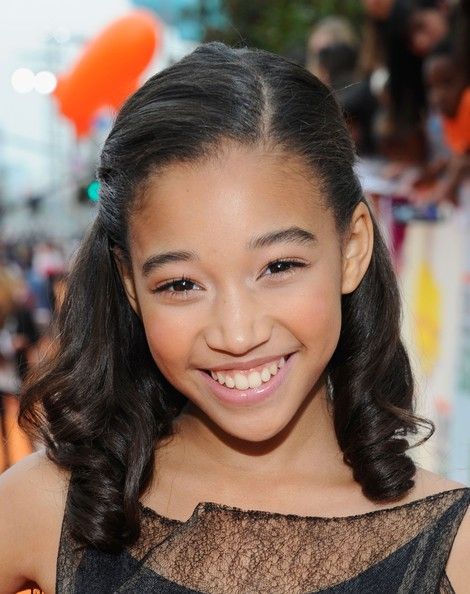 Hunger Games star Amandla Stenberg hit the carpet looking cute.
And upcoming Nick star Rachel Crow hit the carpet in a fun black dress and pink wedges.
KeKe Palmer performed outside during the orange carpet show: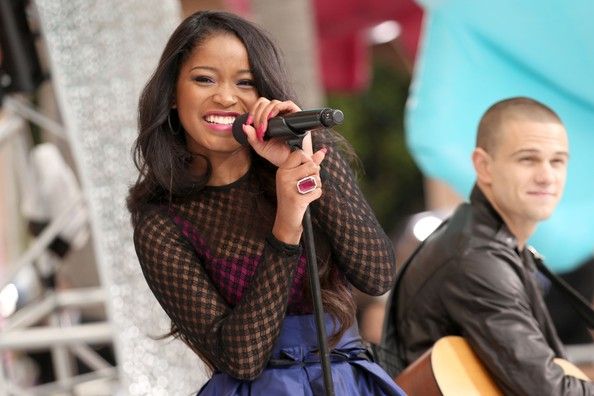 And looked fab presenting with Zac Efron: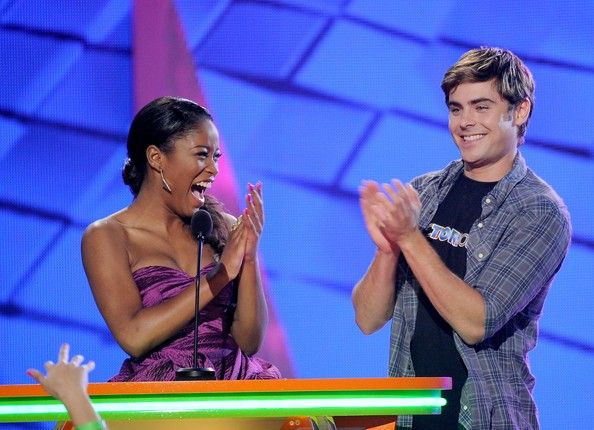 Fun times!