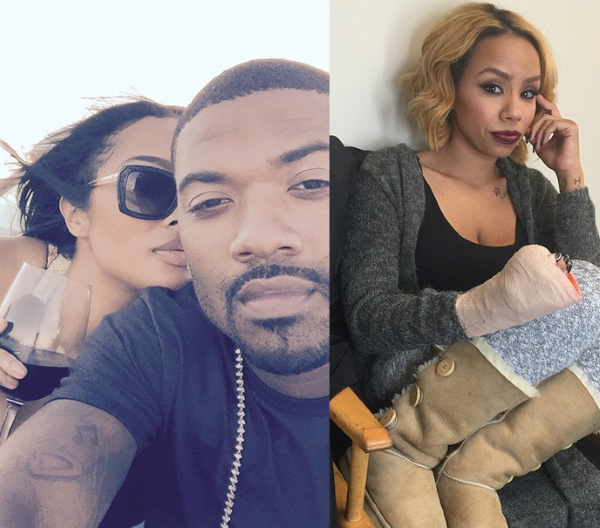 Apparently the "LAHH Hollywood" cast was WAY too "turnt up" for the camera at their reunion taping on Monday. Paramedics were called.  So were the police.  Get deets on the Princess Love vs. Morgan fight inside and more leaked details about Yung Berg's fight with Masika Turner.
Do the castmates of "Love & Hip Hop" get extra money for fighting at the reunion?  It would appear that the Hollywood cast plans to follow in the footsteps of the Atlanta cast and are keeping the police department and paramedics busy.  TMZ reports that a a big fight took place between Ray J's girlfriend Princess Love and his former assistant Morgan Hardman.
From what we've learned so far, Morgan said some foul things about Ray J (e.g. that he physically abused her & threw her son off his basketball team) during the reunion.  This upset Princess Love so much that she knocked Morgan on her butt.
Although Ray defended himself verbally, and added that he's never laid a hand on Morgan, Princess Love was not satisfied. She put them paws on Morgan. SMH. Paramedics were called and an ambulance treated Morgan on scene. (check her pic above in a cast).
On social media, Morgan posted, "The truth hurts sometimes with every lie they tell I'm gonna tell the truth just no that. Dark souls stay way away from me not watch me work." 
We assume that statement was directed at Ray and Princess since it was posted after the reunion, meanwhile Ray and Princess are silent for now.  Sigh.....it looks like "fights" are still the norm over at VH1 and "LAHH".
In other reunion brawls...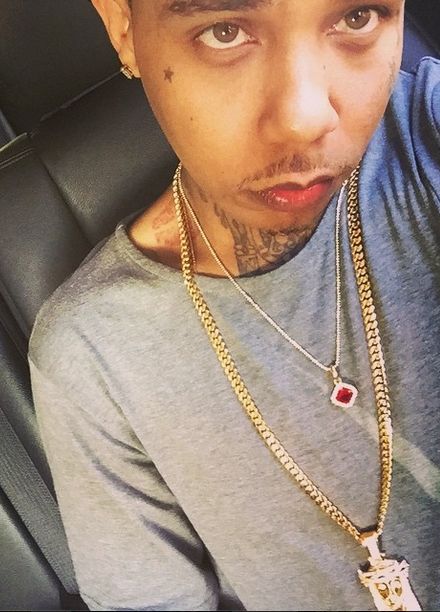 We've got more news about the Yurg Berg arrest that was posted about this morning. We've learned that the "girlfriend" in the report is his co-star Masika Turner.  We have to assume the couple start dating after taping ended, or maybe their relationship will unfold on-camera in a few weeks... because they WERE NOT a couple as of this past Monday's episode.
According to friends of Masika, Yung Berg flew into a drunken rage after his credit card was declined while they were all out...drunk....after the reunion.   Having his credit card declined upset him so much that he stormed off to the Gershwin Hotel.
Masika paid the bill and followed after Berg, yelling at him for leaving her. At this point, the ish went left and he reacted by allegedly grabbing her by the neck, throwing her on the bed and pulling her out of the room by her hair. Then he allegedly choked her out...hence the "obstruction of breathing" charge.
Get this.....the "friends" are saying that Masika is defending Berg, saying it's out of character for him and she "blames it all on alcohol".  SMH......what kind of B.S. is that?
Photos via Ray J's Instagram/Morgan Hardman's Instagram/ Yung Berg's Instagram