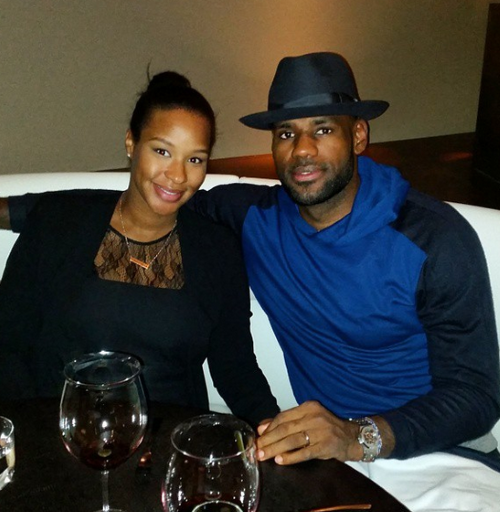 LeBron& Savannah James reportedly gave birth to their third child a few days ago and we have all the details.  More inside....
It's official, reportedly!  E! Newsconfirmed that Cleveland Cavaliers leader Lebron James and his wife Savannah welcomed home a bouncing baby girl on October 22nd in Ohio.  And her name is Zhuri Nova James.
Baby Zhuri is the first girl for the couple and she joins her mom and dad in a home full of men that includes big brothers Bryce Maximus James and LeBron James Jr.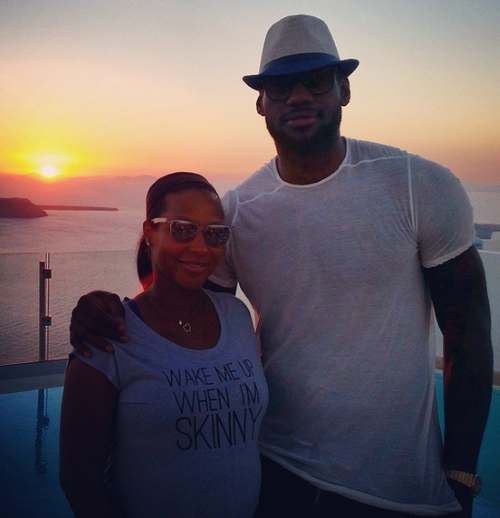 Prior to the birth, LeBron whisked Savannah off on a fabulous trip in Greece, which he jokingly called a "push" gift. He said,
"Mykonos Greece is spectacular! Push gift to my wife @mrs_savannahrj!, Zhuri hurry up and get here so your daddy and 2 brothers can annoy you! Lol."
Zhuri has great timing. The Cavaliers had to be in Memphis the night she was born, and while dad was seen with the team in the morning, he was not near the team bench that evening.
She'll be able to watch her dad in his return to the Cavaliers as they go head-to-head against the New York Knicks at the Quicken Loans Arena in Akron on Thursday. Congrats to the happy family! 
BONUS: Just a few days after his baby girl was born, Bron popped up at the Cleveland Browns vs. Oakland Raiders Sunday night football game: