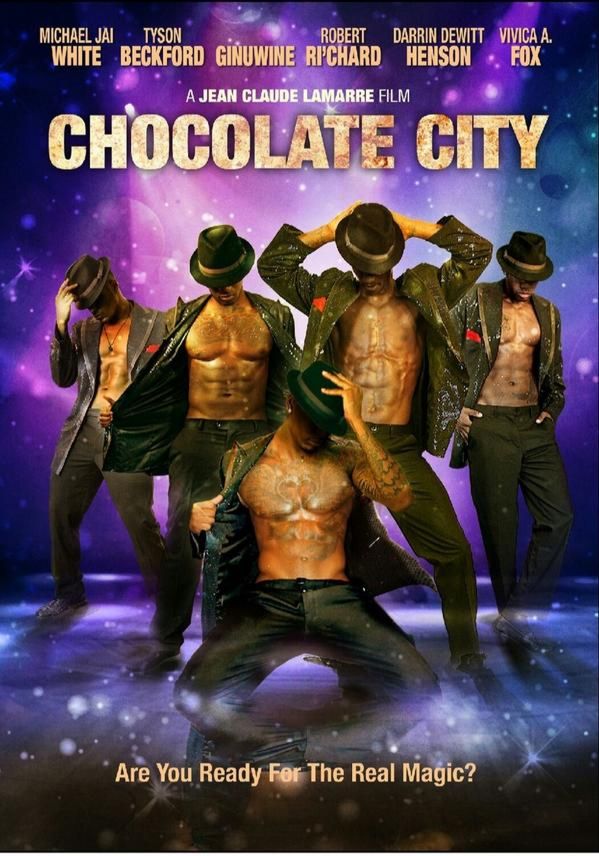 Well...Good Morning.  The cast of the upcoming stripper flick Chocolate City just got the poster treatment.  Check it inside, plus a sexy shirtless pic of Tyson Beckford and Robert Ri'chard from the set.  And the upcoming Fox tv show "Empire" has a new promo.
Check it all inside...
The urban Magic Mike is on the way, and the sexy cast of Chocolate City just got posterized. 
The stripper flick--based around Robert Ri'chard's character "Michael" (damn, same name and everything?) trying to make it as a struggling college student--hits theaters in 2015.  But until then, we've got a few hot shots to hold you over.
Indie director Jean-Claude LaMarre tapped Michael Jai White, Tyson Beckford, Darrin Henson, Ginuwine and more to tell the story of a college student who decides to take on amateur night at a local strip club to help make ends meet.  Robert's on-screen girlfriend is played by the all grown up "Everybody Hates Chris" star Imani Hakim.  And Vivica Fox, Gloria Govan and Carmen Electra are holding it down for the ladies in the film.
LaMarre told Deadline:
"This movie was in gestation for 2 1/2 years, but after Magic Mike it seemed a natural fit for the African-American female audience. I researched the male exotic club scene and it's massive across the country, with clubs specifically targeting middle-aged African-American women."
As for what filming was like: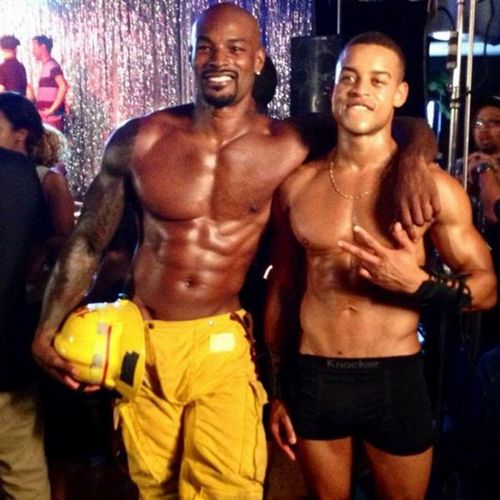 This pic is floating around the net.  Yes Gawd.
Nice.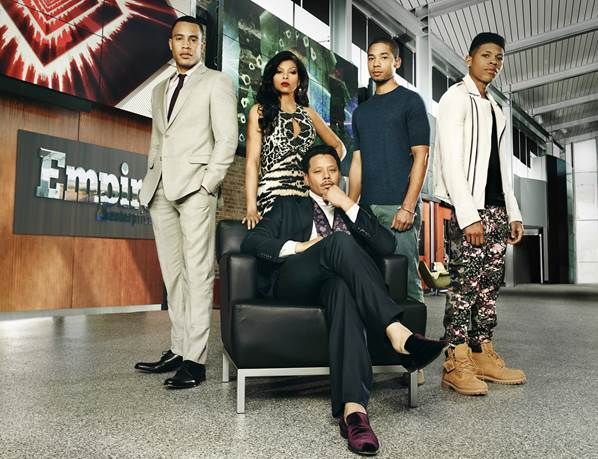 In other Hollywood news, the upcoming show "Empire" released a brand new one minute promo during the World Series game last night.  Stars Taraji P. Henson and Terrence Howard reunite after their Hustle & Flow days to tell the story of a family dynasty, set within a world of glamour, danger, sex and power.
The show, premiering January 2015, will feature music by producer Timbaland.  Get a new look Lee Daniels' new project below:
And speaking Terrence:
Taraji posted up this pic of him and his pup while they're out traveling today.  Ha!
Photos: Taraji's IG/Robert's IG