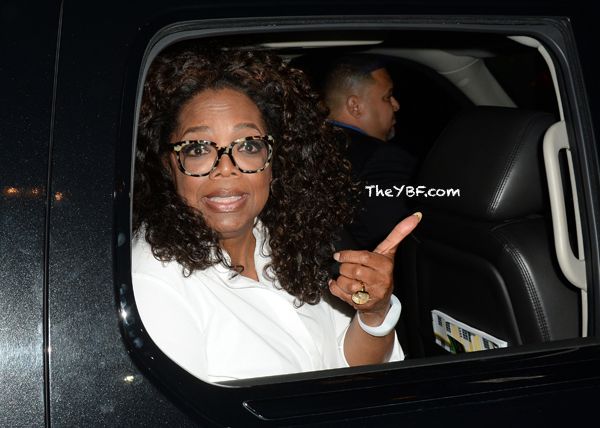 A Florida woman went from having the worst day ever to the best day ever. While heading to dinner, a SUV rolled over her foot. Then, out jumps Oprah! Get the deets on what happened inside….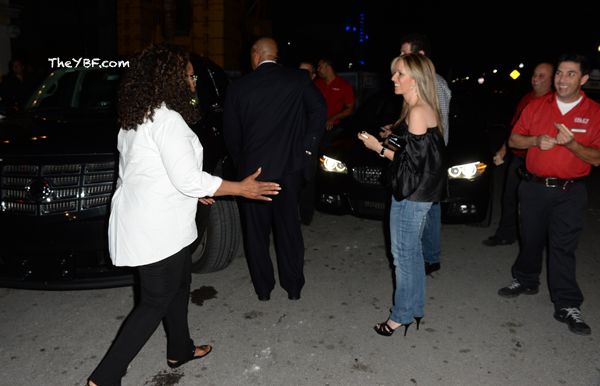 Imagine you're headed to dinner with your significant other when all of a sudden a huge SUV rolls over your toes and almost crushes your ankle. Yikes! Yes…that happened to a woman recently, BUT she couldn't have been hit by anyone better.
Lori Bender, a 44-year-old mother-of-two, arrived at Miami restaurant Prime 112 on Saturday night for a dinner date with her husband. As she was walking inside, an Escalade, toting Oprah along, pulled off the curb and accidentally rolled over Lori's toes. To the woman's surprise, out jumps Lady O from the backseat to check on the woman's injury.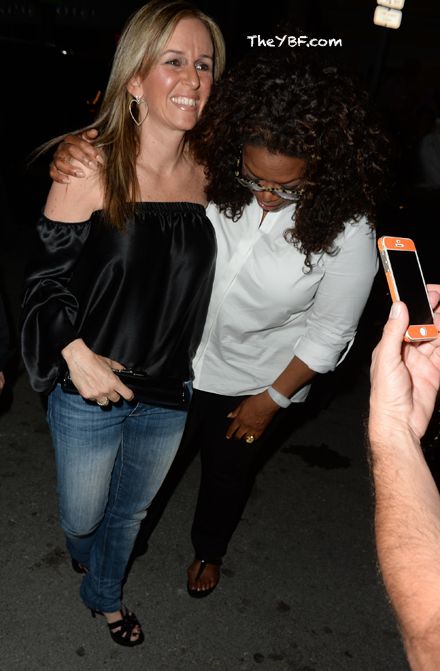 Luckily, Lori wasn't severely injured. She explained to PageSix what went down:
"We were crossing the street to arrive at the restaurant, and there were a lot of cameras. I could see a big crowd of security guards, and as soon as Oprah got into the car, it pulled out from the curb, and a wheel went over my foot. I was wearing heels, my toe was trapped under the wheel and I fell to the ground, hitting my coccyx and my head." Ouch!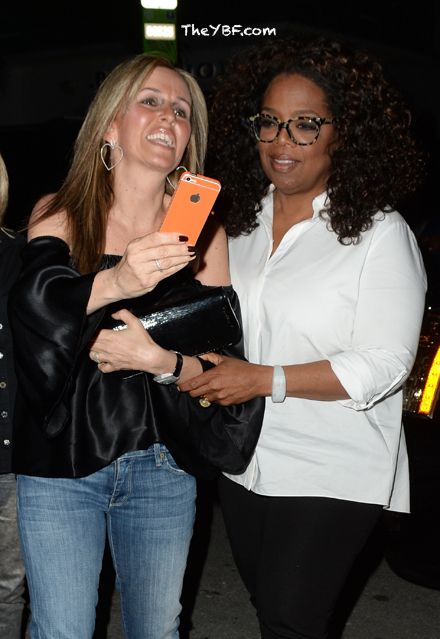 After being rescued by Oprah, she talked about how sweet she was and dished on snapping a few selfies with the media mogul. She said, 
"She couldn't have been nicer and more gracious. She looked really shocked and asked me if I was OK, and took a good look at my foot. I wasn't hurt, and I told her I was fine. Oprah said, 'Well, that's worth a picture,' and she put her arm around me and we took some photos."

 
Nice! An awkward way to meet Oprah, but definitely a once in a lifetime experience to say the least.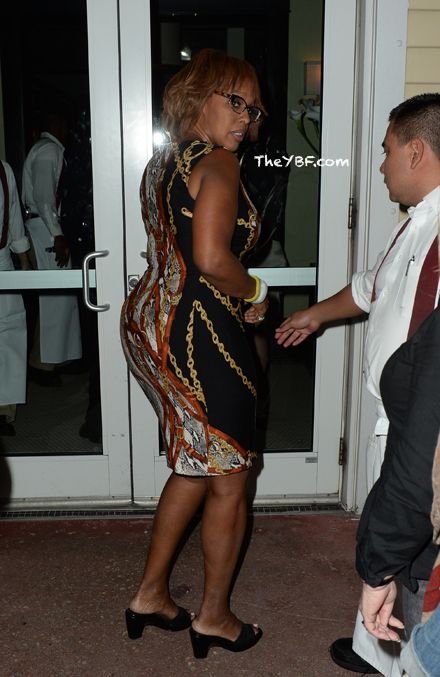 Oprah had just come from dinner at Prime 112 with her bestie Gayle King (above) after leaving American Airlines Arena in Miami. Lady O is currently traveling the nation on her "Oprah's The Life You Want Weekend" tour. Her next stop will be at KeyArena at Seattle Center in Seattle, WA on November 7th & 8th, with guests Iyanla Vanzant and a host of others.
Photos: INFphoto