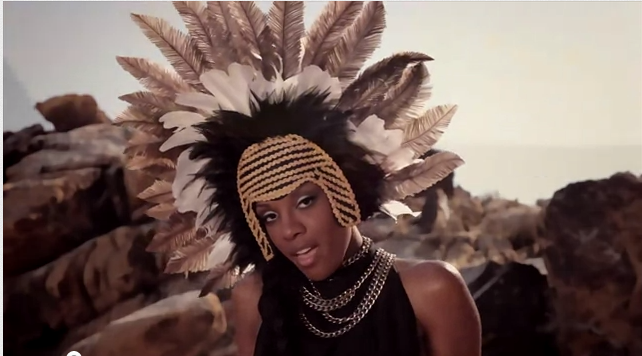 Dawn Richard just dropped her official "Bombs" video from her R&B/Soul EP, Armor On.  Check out the video, which premiered last night on "106 & Park," inside...
In true warrior princess form, Dawn saddles up for her full solo studio album debut with her new mini EP Armon On.  The track "Bombs," a follow up to "S.M.F.U.," appears on the EP and Dawn explained the concept of the video saying:
"I wanted the art direction to be cohesive with the song and sound of the EP.  Warriors fighting for the same cause. 'Bombs' is the 'Hearts have arrived' record."
The video features tribal-inspired dance and warrior imagery.
Armor On is currently available on iTunes.