As a talented musical artist, budding actor on a hit cable series and brand new spokesmodel for AKOO clothing, Rotimi Akinosho has stepped up as the triple threat to watch in 2012.  TheYBF.com recently chatted up this super talented cutie to find out more.  Check out our sit-down inside...
AKOO, the clothing line founded by superstar rapper T.I., has just announced upcoming model/actor/singer Rotimi as the new face of the company.  And we think it's a fab decision if we do say so ourselves.
22-year-old Rotimi, who also stars on the Starz series "BOSS" with Golden Globe winner Kelsey Grammer, Sanaa Lathan and now T.I., has been making moves in the entertainment industry for half his life, but his AKOO gig may be his biggest role yet!
So how does a young man land a model gig for a celebrity driven company so early in his career?  Jeff Belizaire, Director of Marketing for AKOO, said it was a no-brainer.  "T.I. founded  AKOO (A King Of Oneself) based on having exceptional style and creativity," Jeff says. "And Rotimi is a rare talent that embodies our mantra of self-mastery. With his songwriting and acting, we admire that in him." 
Born in Maplewood, NJ and raised in a Nigerian household, Rotimi credits his success to his family.  He dished to us about how his upbringing affects his ambition, saying: 
"There was a lot of structure and education. My dad always told me to work hard and play hard."
He added, "In a Nigerian household, it sets you apart because you realize that everything you get you have to earn. My dad instilled that in me."
Having attended Northwestern University, Rotimi, who's been playing piano and singing since he was 6, got a huge break in Hollywood this year when he was added to the cast of Starz's hit series "BOSS."  Talking about the experience, he tells TheYBF.com, 
"It was a blessing. Working with Kelsey [Grammar], Lionsgate and them believing in me was just awesome. I was able to have conversations with great directors and get into the role of the character. I'm playing a drug dealer but it's a deeper story. It has meaning and the character is tough and vulnerable."
He also credits T.I. as being a great mentor and role model both on and off the set.
"TIP is one of those people where you learn from watching. I watch how he handles himself as a professional and he always tells me there is no limit to what I can do and to keep good people around me."
But despite landing such a large acting role so early is his career, Rotimi says besides AKOO, music is his main passion.  
"I want to be one of the main voices of my generation to prove there is no limit to what you can do on the great.  I want people to understand that you can go to school and get your degree….and live whatever you wanted to do. There are no limits to anything you can do.

"Boss" kicks off season 2 (10 episodes) this August.
Find Rotimi on Facebook and Twitter (@Rotimi).  More pics of our new fave up and coming star, including his walk in this year's AKOO Fashion Show in Atlanta: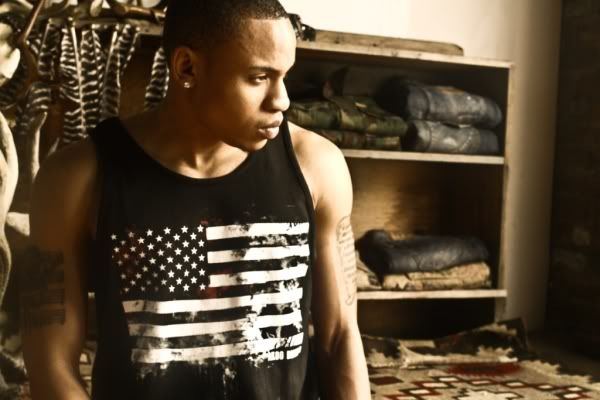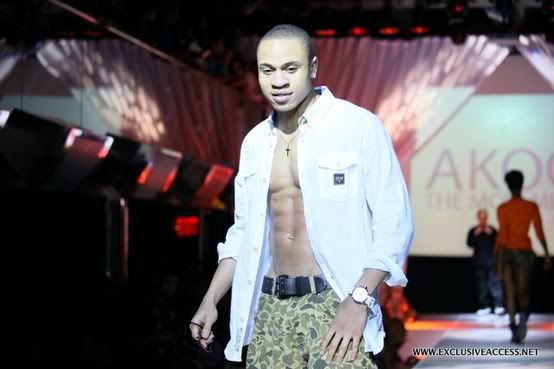 Watch video of Rotimi in action here:
Pics: AKOO/ExclusiveAccess.net