It's a scarf...it's a fur...it's Baby Blue Ivy Carter!  Mama Beyonce Knowles was spotted out and about in NYC with her precious cargo today wrapped up in a bundle of grey fur.
Pics of the cute twosome inside...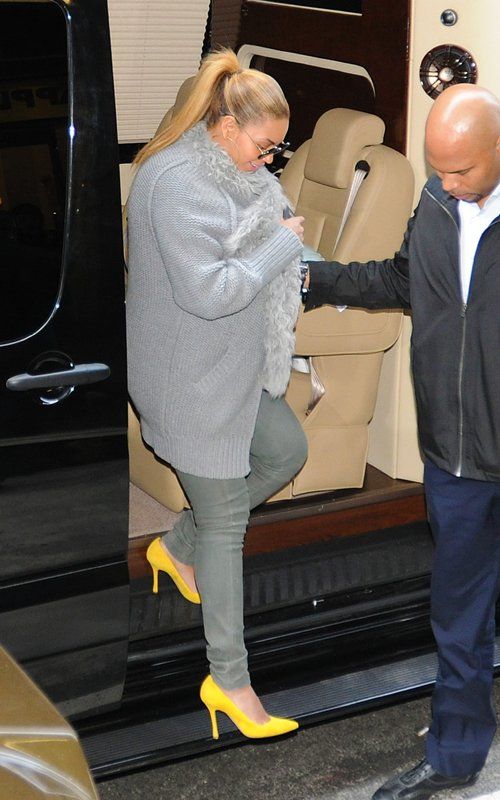 In a grey cardigan, grey/green skinny jeans and a pop of color with her bright yellow pumps, Beyonce hit the Manhattan streets with Mama Tina for some errands today with her baby girl wrapped up into a scarf/sling/onesie mode of transportation: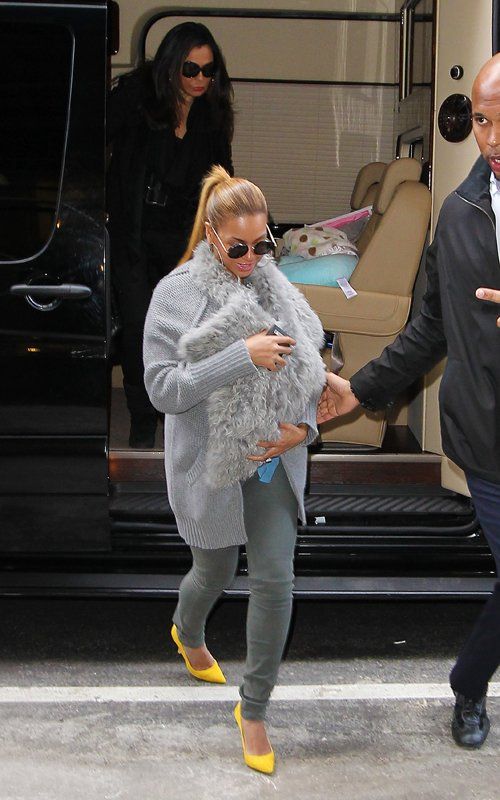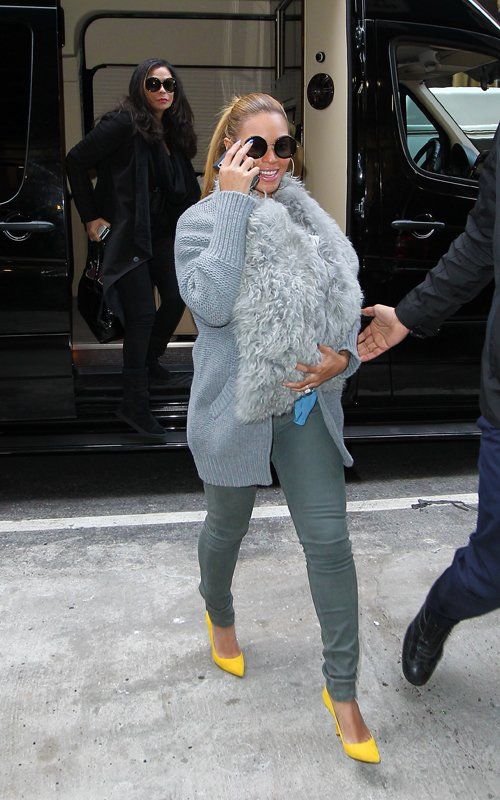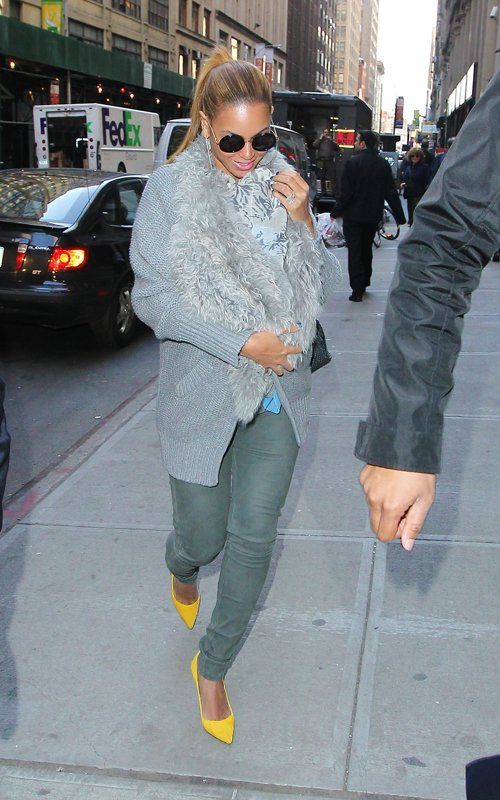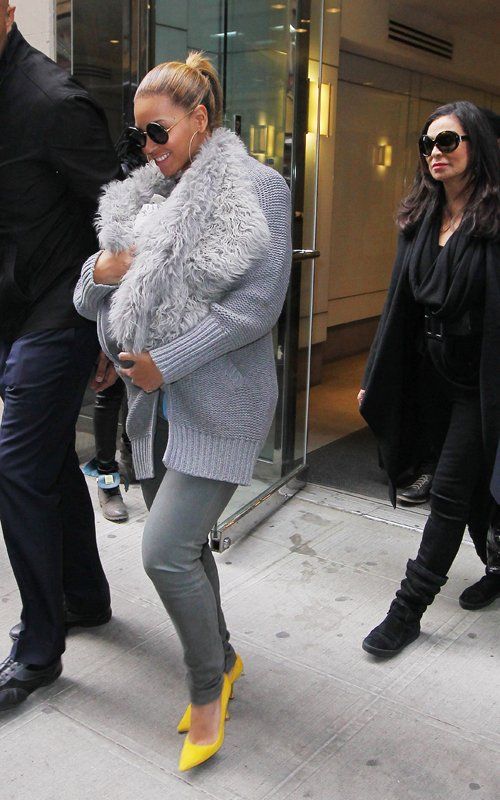 Cute.  Bey is prepping the release of the official Summer Edition of her Pulse fragrance available in stores for a limited time.  And also for her major comeback on stage at Revel Resort in Atlantic city Memorial Day Weekend.
Pcs via SPLASH