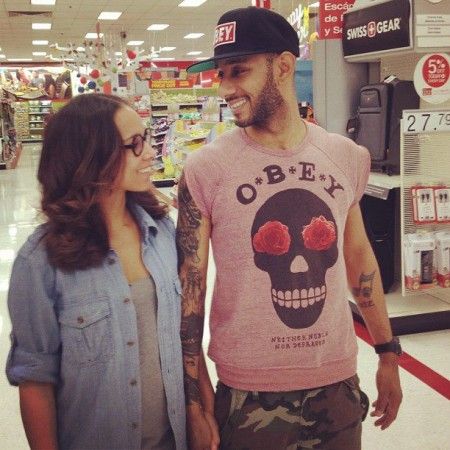 Well isn't this cute.  Alicia Keys tweeted a pic of herself and hubby Swizz Beatz having a "Target Date" today.  Check it inside...
Michelle Obama was pictured in Target recently and folks on the internet loved it.  Now Alicia Keys has tweeted a pic of her own Target run today, saying: "Target date! awwwww!! Lol!!;-)"
And Swizzy said, "A date in Target :) can't be to cool for Target :)"
Sometimes celebs are just like us.  Sometimes....