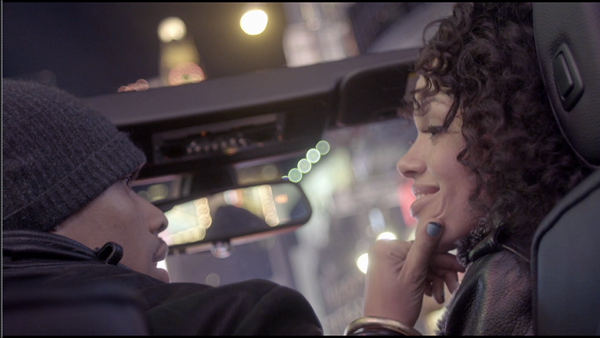 Newcomer Elle Varner just dropped her new fresh-in-love video for her track "Refill."  Check it inside, plus Fabolous' new video for "She Did It"....
She's a newbie on the scene, but the pretty YBF chick is keeping folks interested in her R&B voice.   The 23-year-old L.A. native turned the Pop Wansel-produced visuals of her "Refill" song into a story of love at first sight.  And having fun with sneaky mischievous acts with a cute boy on a cheerleading trip to NYC.  Oh how we remember those days.  Check the video above.
"Refill" is Elle's second single off her upcoming debut album, Perfectly Imperfect.
And everybody's fave illusive reality show boyfriend, Fabolous, just dropped the Aristole-directed video for his track "She Did It."
The joint appears on Fab's latest mixtape, There Is No Competition III: Death Comes in 3's.  It's the typical crime boss with model chicks playing his heist companions type video.  Check it above.
And speaking of Fab, his "Love & Hip Hop" star girlfriend/baby's mother Emily B. recently tweeted a pic of her face to combat rumors on a certain site that she had botox done and/or removed around the eyes.  She said, "This pic was taken months ago while filming.. I was born w/this face #Idiots"
The Randomness:
1.  Keri Hilson thinks it's a good idea to go forth with a third album.  Check out her newest interview about it over at The Boombox.  STORY
2.  Dennis Rodman is reportedly broke with a drinking problem.  Some things never change.  STORY