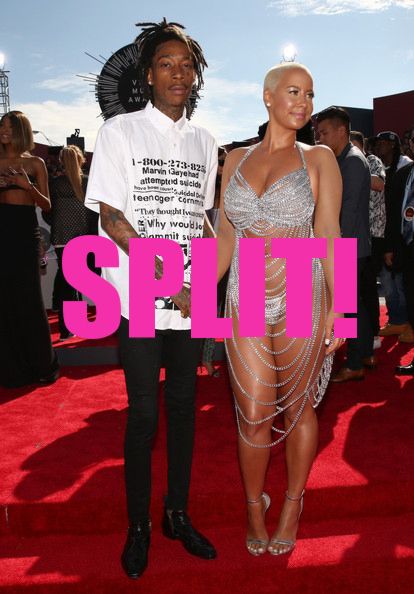 Wowzers!  Amber Rose just dropped the ultimate shocker.  Nope, not her ASSets in other twerk video....but DIVORCE PAPERS!  Deets inside...
We can't even lie.  We didn't necessarily see this one coming.  Amber Rose just filed divorce papers on Wiz Khalifa, less than two months after their 1-year wedding anniversary.
It was all good just a month ago.  Rapper Wiz had his scantily clad wife on his arm (above) at the MTV Video Music Awards in August.  And Amber is known to gush about her man on a constant basis.  So what went wrong?  It's unclear, but Amber wants full legal and physical custody of their son Sebastian and she wants the prenup--which allows for spousal support--to be upheld.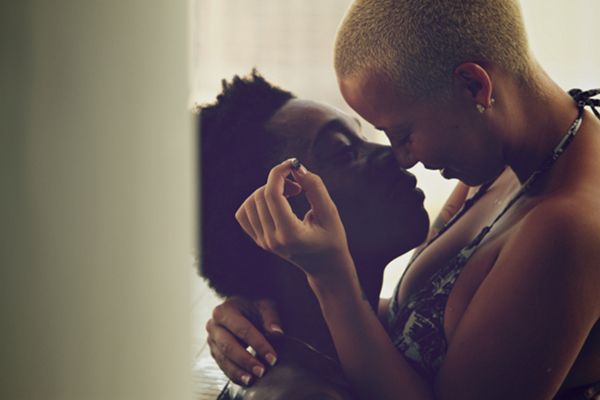 TMZ reports:
In the divorce docs -- obtained by TMZ -- Amber says they split on Monday and cites irreconcilable differences.

Amber is asking for full legal and physical custody of their 1-year-old son Sebastian. She's willing to give Wiz visitation.

And this is interesting. Amber acknowledges there's a prenup, which you would think would work in Wiz' favor, but she says it's valid ... presumably, she's not challenging it. The docs say the prenup provides spousal support.
Well, this is unfortunate.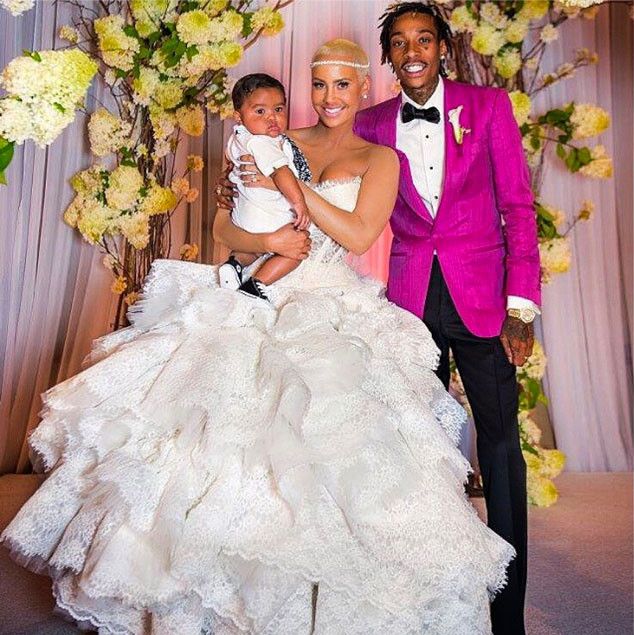 Amber is also leaving the marriage with a budding acting career budding (she's on the upcoming ABC show "Selfie" and a few other gigs) and a new manager in Nick Cannon...who is also recently single. 
Hmmm...
There were unconfirmed and unfounded rumors of infidelity circulating once Amber became a client of Nick Cannon's.
We're sure details will spill soon, because reportedly, the split is BITTER.
Photos: Amber's IG/Getty