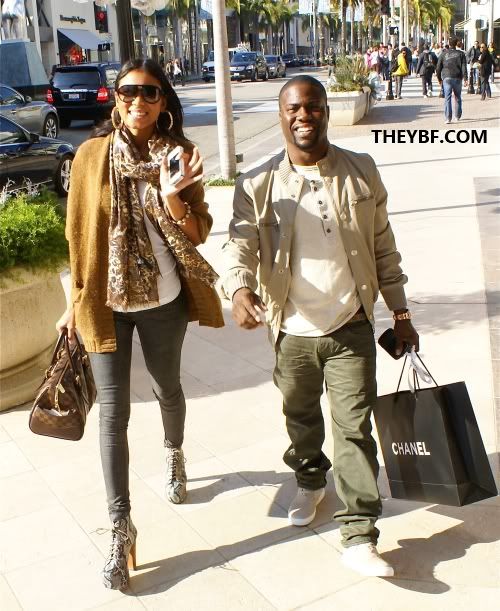 Celebs (and even our President) are getting in their last minute Christmas shopping.  Kevin Hart was spotted out with his girlfriend in Beverly Hills getting in some Chanel gifts.  And President Obama copped Sasha, Malia, and Bo a few gifts too.
Pics inside...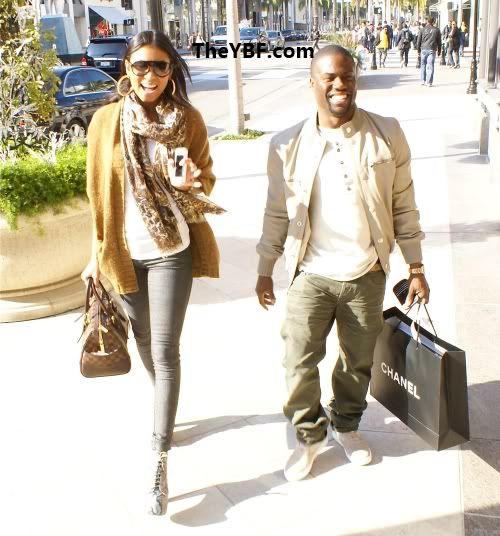 Kevin Hart and his fab girlfriend made their rounds in Beverly Hills yesterday.  The comedian and actor--who has had an amazing year in 2011--was spotted carrying every girl's fave black & white bag.  The couple hit up Chanel and a few other stores and looked happy to see the paps.
By the way, Kevin is starring in a new movie called "Exit Strategy."  It also stars Big Boy from Power 106 & Q Deezy of Philly's Hot 107.9.
Check it.
And over in Alexandria, VA yesterday--just minutes from the White House--President Obama took a little break from saving the world to cop a few Christmas presents for Sasha, Malia, and First Dog Bo.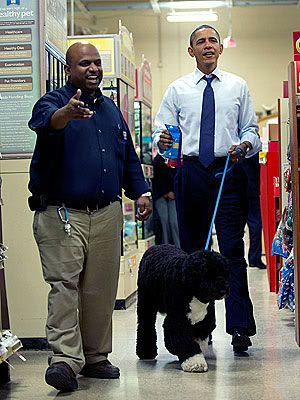 He was spotted at PetSmart where Bo played with a few other doggies.  And got some treats and toys from dad.  The Prez even cracked a few jokes.
"While at the store, People.com reports, Bo encountered a small brown standard poodle named Cinnamon, prompting the President to say, 'Okay, Bo, don't get too personal here'."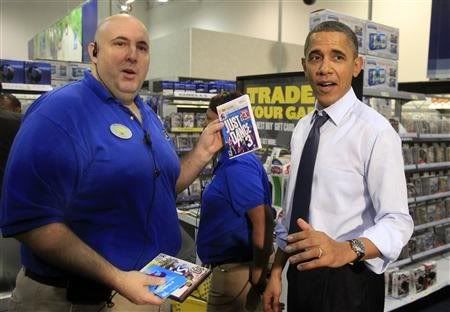 The Commander-In-Chief then went next door to Best Buy to cop the Just Dance 3 game that is on Sasha and Malia's Christmas lists. 
"The girls beat me every time on these dance games," Obama confessed. "You'll never get a picture of me [playing] because I get graded 'F' every time."
Sweet!
And then he was spotted grabbing some food at the nearby Del Ray Pizzeria: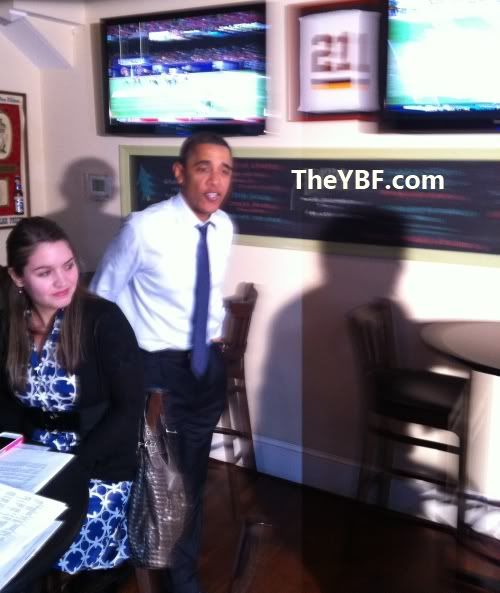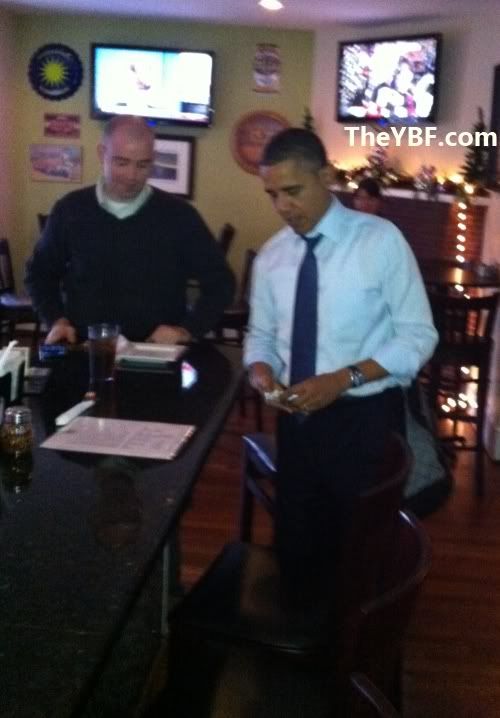 Fab times!
Pics: SPLASH/Reuters/