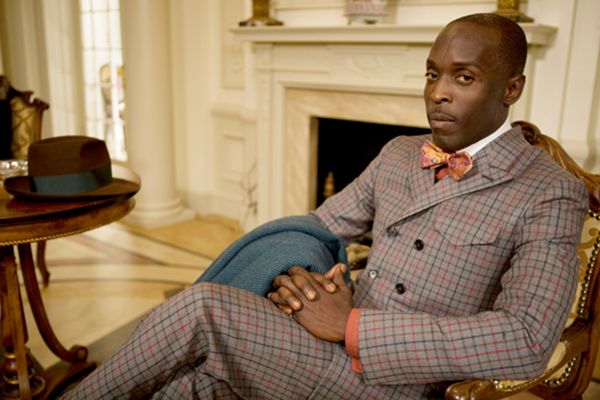 All you Boardwalk Empire fans…get ready! Season 5 is approaching (September 7th at 9pm on HBO), but first, get a recap of how the YBF stars took over Seasons 1-4 inside…
The Prohibition Era has never been this powerful and dramatic, until Boardwalk Empire entered the picture. With a historically accurate storyline, we get to see how certain cities survived when sales of alcohol were forbidden. Gangster style.
As for two of everyone's must have characters….read on for how Chalky White, played by Michael K. Williams and Dr. Valentin Narcisse, played by Jeffrey Wright became the powerhouses of HBO's "Boardwalk Empire".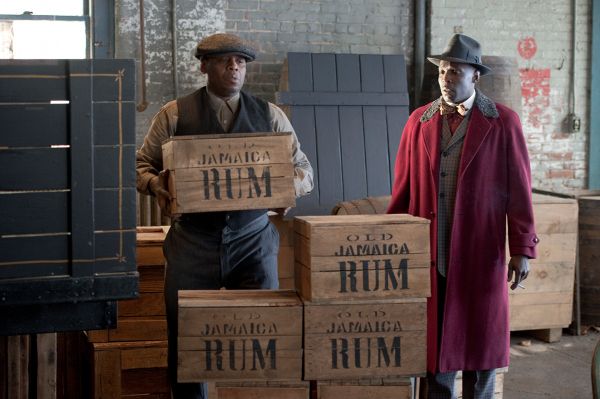 Michael K. Williams becomes one to watch, thanks to his breakout role as a powerful African American gangster Chalky White in Season 1. He becomes a major partner of the head money man in charge—Enoch "Nucky" Thompson, the Atlantic City Treasurer. Nucky arranges a repacking and bootlegging deal with a number of his associates to get into the bootlegging business, in order to pay finances for the city.
Chalky becomes one of Nucky's (above) major alcohol suppliers after he fires Philadelphia bootlegger, Micky Doyle is under suspicion by the Department of Prohibition.  Chalky desperately has to protect his neck when a bitter Doyle allows a gang he owed loan money to…to put out a hit on Chalky's life. The murder attempt fails when the gang mistakenly lynches Chalky's driver instead of the bootlegger himself. After Chalky seeks for revenge, ish gets real for the seasons to come.
Run-ins with the KKK, who were manipulated by gangs to attack Chalky's bootleg warehouses and his people, set off Season 2 with a vengeance. And by Season 3, the drama amongst the bootleggers, gangs and leader Nucky is so intense that Nucky, his wife and kids go on the run to protect their lives. Throughout the series, he continues to turn to Chalky for help.
By Season 4, Chalky tries his hand at running the Onyx Club on the Boardwalk, but as with most gangsters who try to have one clean hand, things go awry. His right hand, Dunn Purnsley gets into "trouble" with a booking agent and his wife.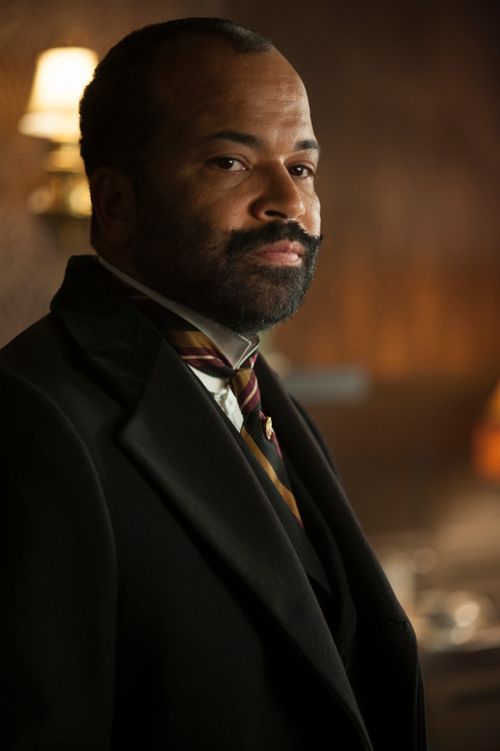 Harlem Kingpin Dr. Valentin Narcisse, puts major pressure on Chalky once he learns that Dunn murdered the booking agent (also known to be Narcisse's employee).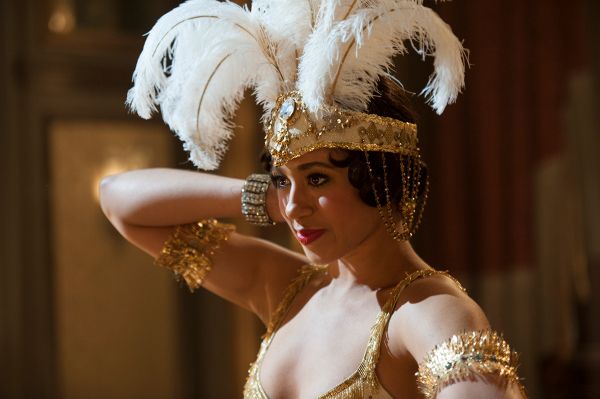 Narcisse books jazz singer Daughter Maitland to perform at The Cotton Club. And in no time, Chalky and Maitland fall for each other. At least that's what it seems…until Maitland reveals her true alliance to Narcisse. And all seems to be an opportunity for Maitland to commit the ultimate set up—get close to Chalky so that Maitland can come in and wreck shop on him. But when the time comes for Narcisse's newly staffed undercover employee Dunn Purnsley to get the opportunity to kill Chalky…Maitland just can't bring herself to let it happen. And she kills Dunn herself.
Once Maitland is punished by Narcisse, Chalky gets dragged into a war neither he nor Nucky wanted to be in. At the same time Chalky's daughter, Maybelle learns about his affair…Chalky attempts and fails to kill Narcisse.  
 
It's just a matter of time before Narcisse has something over Chalky's partner Nucky…which causes Nucky to betray Chalky and hand over his head to the enemy.  He ends up giving Chalky a heads up to slip out of town, but it's too late as Narcisse's people are on top of the plan, and end up kidnapping his daughter. Although he is quick to standoff against big time gangsters, we learn that Chalky has a soft spot for Maybelle.
After Chalky plots and bluffs to get his daughter back, Maybelle is killed when a sniper shot nabs her when it was really intended for her father.
Seems like the last and final season of the series, Season 5, will have Chalky White & Dr. Narcisse perched and ready for even bigger battles, with much more at stake!
 
Photos: HBO
Sponsored Post