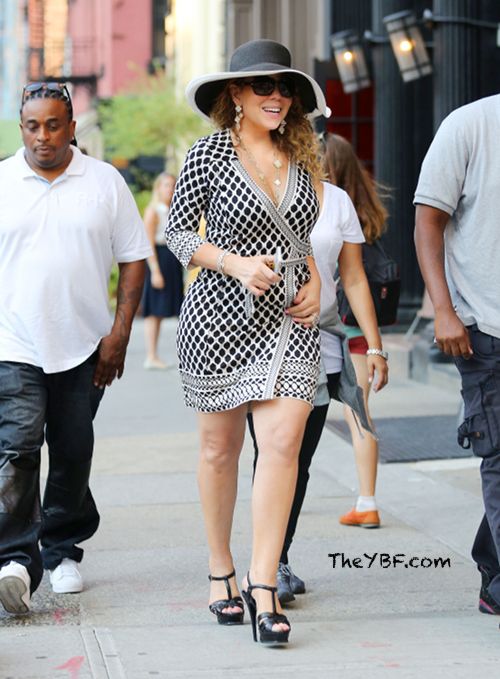 Her divorce drama may be putting her and her soon-to-be-ex husband Nick Cannon through the ringer, but Mariah Carey has been attempting to out on a brave--yet puffy--face for the media.  Check out the diva out and about around her Tribeca, NY apartment yesterday inside...
In true MiMi fashion, the "#Beautiful" singer grabbed her oversized hat and matching black and white dress and snug YSL sandals to take the twins Monroe and Morocan to lunch at Luzzo's in Tribeca.  Nope, not the Derby.  But that doesn't stop MiMi from dressing the part: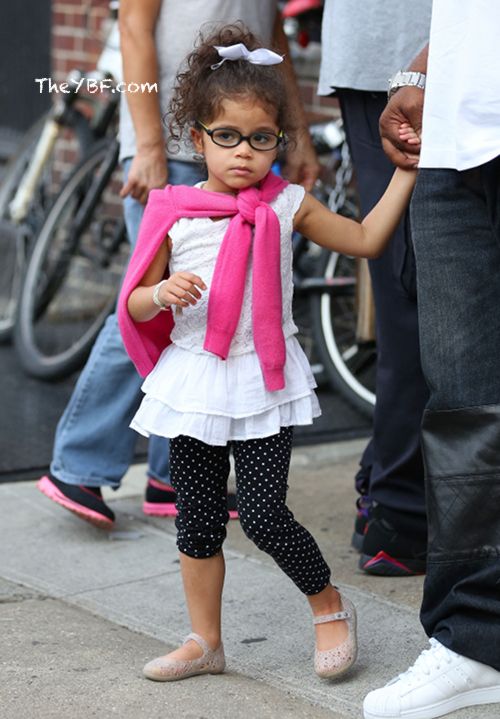 Little Miss Monroe is growing up and looking absolutely adorable.  Her comedian/actor dad Nick Cannon said his focus is keeping the twins' lives as stable as possible...and offering them a more emotionally stable environment since Mariah's mental state is "questionable."
Hmmm...that may explain why she stepped out of her apartment like this the night before:
Not sure if the puffy face was from crying the day away (Nick had also just left the apartment looking like he had been through something)....or some other "treatment".  But chick threw on her raincoat....in the NY heat...and oversized shades to move through the night. 
Interestingly, Nick Cannon's grandfather has spoken candidly about the split.  Life + Style magazine, some kind of way, caught up with James Cannon.  And he revealed that Nick, Mariah and the kids visited him recently...and showed no signs of trouble in paradise.  But the united front could have all been for show as to not upset him:
"Mariah, Nick and the twins [Moroccan and Monroe] were by here before I went into the hospital for three weeks"

"They were doing all right — there was no breakup then...anything could have happened. You can't tell."
Hope everything works out amicably for those two...
Photos: Splash