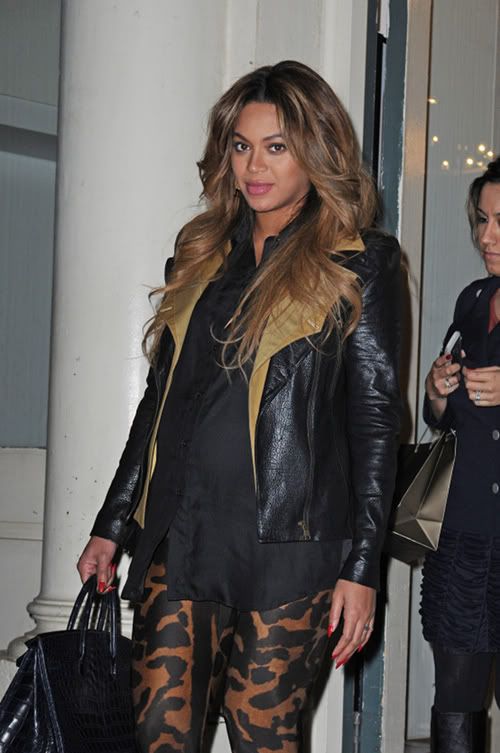 Beyonce let her wild side show a bit last night as she did a bit of late night shopping in Soho.  Pics inside of the animal print loving mom-to-be...
With her Hermes and baby bump in tow, Beyonce Knowles showed her love for the wild cats and rocked some cute flesh colored animal print leggings, red claw-like nails, and heeled loafers for her shopping trip.  She stopped at Curve in the shopping district of Manhattan: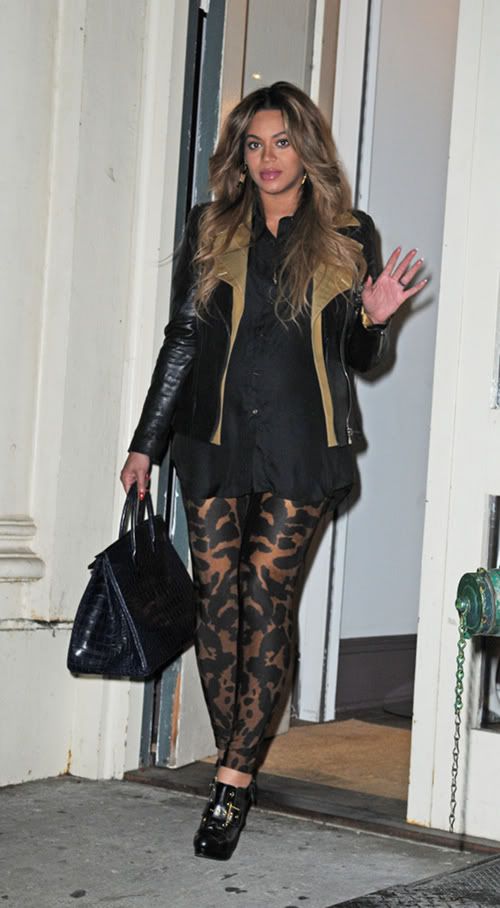 She doesn't look all that pleased about seeing the paps.  But she's looking cute in her third trimester nonetheless.
The 30-year-old JONES magazine cover girl also revealed in the latest Winter 2011 issue the type of mom she will be
'I believe that parents prepare their kids for the moment that they're on their own: at this point, I am taking everything my dad and my mother have taught me, and I'm able to do things my way.'
Cute.
 
Pics via SPLASH News