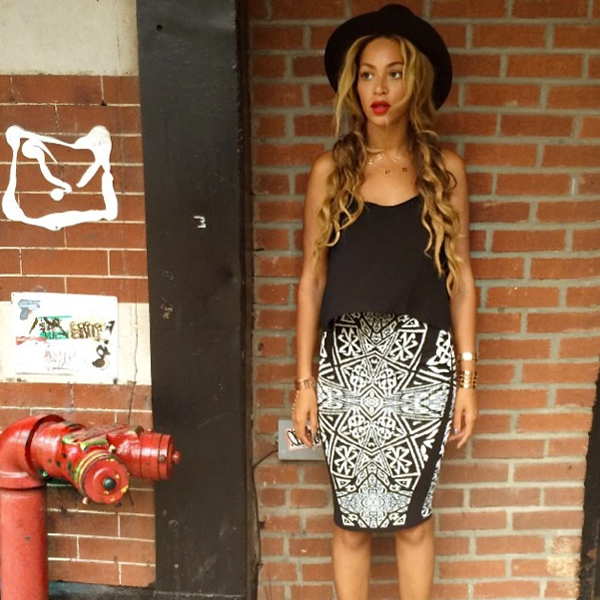 A new exhibit at the Rock & Roll Hall of Fame will centers around some of Beyonce's iconic outfits. Also, Wendy Williams announced today she will be joining Lifetime for the Aaliyah biopic as an executive producer and Nickelodeon actress Alexandra Shipp is replacing ZendayaColeman as Aaliyah. Deets inside…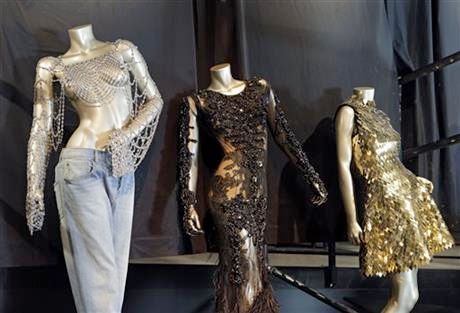 A new exhibit is coming to the Rock and Roll Hall of Fame and it will feature iconic ensembles from Beyonce's closet. This is the first time an exhibit has been featured in the "Legends of Rock" for an artist who has not been inducted into the Hall of Fame. Work Bey.
According to AP, outfits from the "Drunk In Love" singer's Super Bowl performance and select music videos will debut Tuesday in the Ahmet Ertegun Main Exhibit Hall in its Legends of Rock section. Bey's threads will be showcased right next to iconic pieces from Michael Jackson, David Bowie and Bruce Springsteen.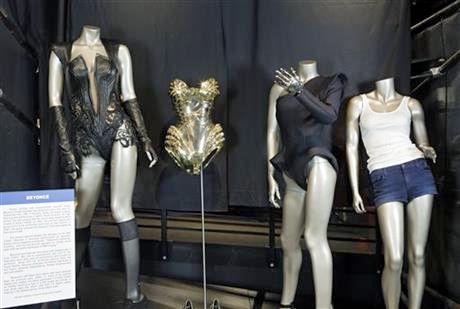 Highlights of the fashion exhibition include:
Rubin Singer leather and lace body suit, skirt, and jacket from the 2013 Super Bowl Performance. The Super Bowl performance was a 12-minute hypnotizing experience seen around the world. The exotic edges and curves of this lace and leather bodysuit spoke for Sasha Fierce and Beyoncé as one.

BEYONCÉ'S stylist Ty Hunter remembers:
"A lot of different designers came to Beyoncé with sketches, but in the end Russian designer Rubin Singer created something magical. Beyoncé wanted funky, edgy, and feminine all in one and that's what Rubin created."

Givenchy black beaded and purple feather mermaid gown from the 2012 Met Gala. Beyoncé's appearance on the red carpet in this lace dipped mermaid gown with a purple ombréd bottom was the talk of the 2012 Met Gala. She was the last to arrive on the red carpet and well worth the wait for fans and photographers alike.

Ty Hunter remembers:
"Beyoncé had just given birth to her child four months prior to this event. She wanted to be sexy, and the illusion of being naked amplified the dress and her figure to perfection."

Gareth Pugh gold dress from the "Run the World (Girls)" Video (2011). This dress makes a bold statement and future projection in gold that matches the sentiment of the song and video for "Run The World (Girls)."

Ty Hunter remembers:
"I saw Gareth Pugh's show and it reminded me of "Sweet Dreams," a futuristic Beyoncé video fromthe I AM...Sasha Fierce album. I asked Pugh to pull this specific outfit, and it ended up working very well with the desert as a backdrop in the video."

One-sleeve black leotard from the "Single Ladies" video (2008). The Single Ladies video is one of the most iconic videos in Beyoncé's visual history. It's no doubt that the costume, replicated by thousands around the world was a result of the videos viral assault.

Ty Hunter remembers:
"Beyoncé wanted a minimal look. Designer Tina Knowles, Beyoncé's mother, designed the look. A Lorraine Schwartz titanium glove accompanies the famous hand swing."

White cotton tank-top w/stones, J Brand Denim shorts and red Stuart Weitzman patent leather sling-back pumps from the "Crazy In Love" video (2003). The Crazy In Love video ensemble is a classic summer look; a white tank top paired with denim shorts. This look is timeless and effortless, and can be worn by anyone. The outfit is carefree and comfortable; two things love should be.

Ty Hunter remembers:
"Beyoncé wanted to let the fashion build. She wanted simplicity."

Thierry Mugler gold metal body suit with gold pumps from the "Sweet Dreams" video (2009). Thierry Mugler's take on powerful futuristic high fashion robot resulted in a gold, haute couture suit of magic.

Ty Hunter remembers:
"Beyoncé wanted a cool robotic moment and it was very complex to put on and off, but it was a great moment in the video and added to the futuristic theme perfectly."
Bey will be eligible for induction into the Rock & Roll Hall of Fame as a member of Destiny's Child in 2022 and as a solo artist in 2027. Tonight, she's taking the stage with her husband Jay Z in her hometown at the Minute Maid Park stadium.
And in other news...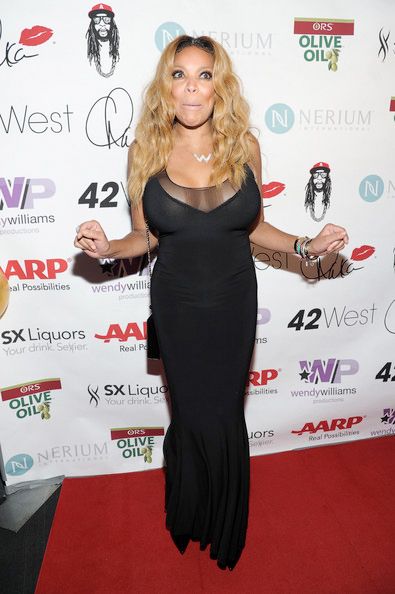 Talk show host Wendy Williams (who turns 50 today) proudly announced her Wendy Williams Productions company is joining LIFETIME for the Aaliyah biopic titled, Aaliyah: Princess of R&B. Wendy will serve as an executive producer and production for the film begins later this month. Wendy is bringing in 50 with a bang!
Also, a new actress has been tapped to replace Zendaya Coleman for the lead role of Aaliyah. Nickelodeon actress Alexandra Shipp (above) will now be playing the late singer in the upcoming biopic. Along with her new role, Alexandra is also playing the lead in a new modernized version of Drumline, executive produced by Nick Cannon.
VH1 is producing the film which is titled, Drumline: A New Beat and it's set to premiere this October.
Will you be watching?
Photos: Getty/AP/Gf/Bauer Griffin