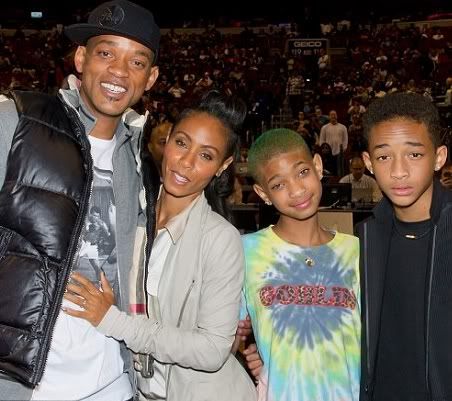 The Smith family was spotted at Philly 76ers game on Friday night where they cheered on Will's hometown team. See the pics inside and see Monica and Tamia cheering on their hubbys at the Suns game....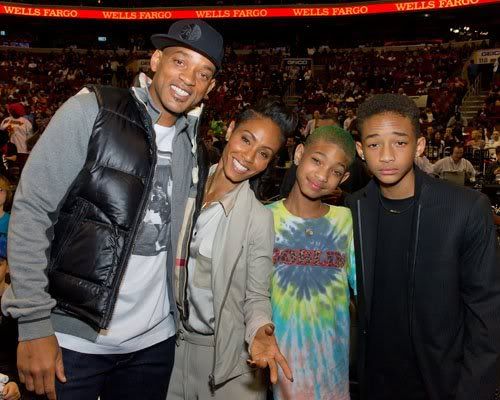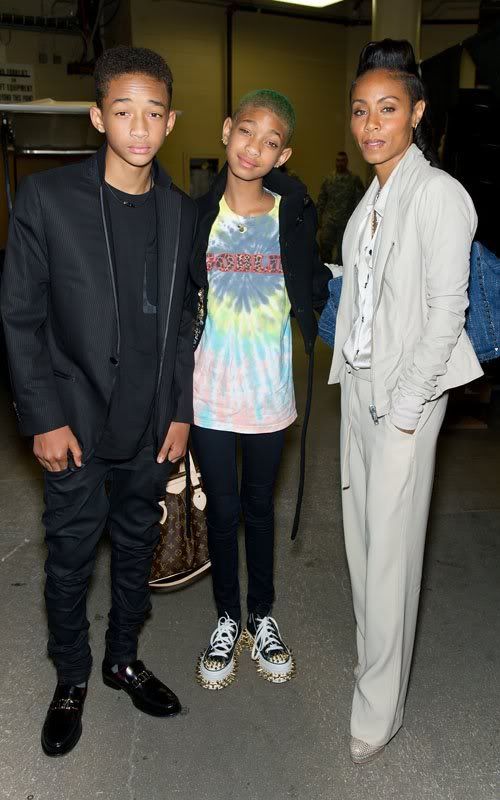 Will, Jada, green haired Willow and Jaden were all spotted at the Wachovia Center in Philadelphia on Friday where they cheered on the 76ers.  And they looked like they were having tons of fun.  That's one way to prove to folks that all is good with your fam.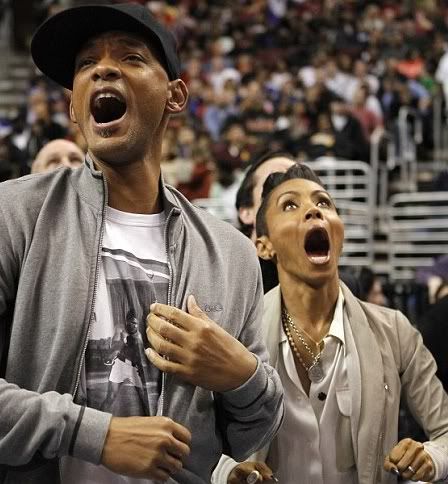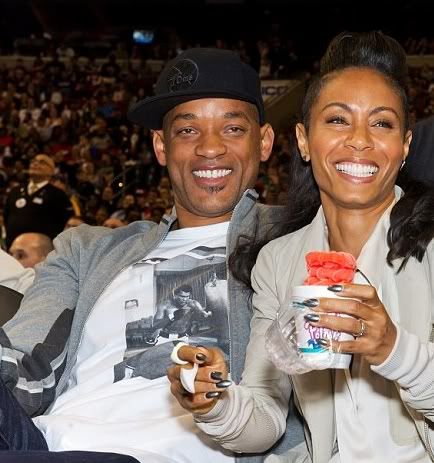 Though folks were saying Will and Jada were on the verge of divorcing, the pair looked pretty cozy as the 76ers (Will is a part owner) battled the Miami Heat. 
And at the Suns/Pistons game in Phoenix Friday night: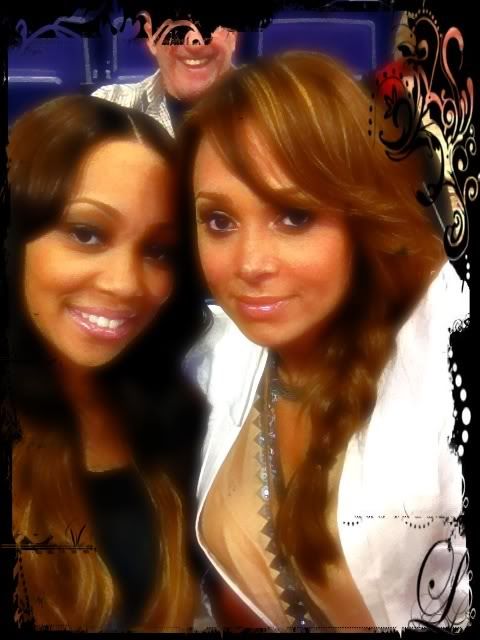 REAL basketball wives Monica and and Tamia posed for a courtside pic on Friday.  Mo later tweeted, "Enjoying some Suns❤Love with @realtamiaworld shes so genuine! Love her.. LET'S GO SUNS"
Their hubbys, Shannon Brown & Grant Hill, beat the Pistons by 8.  Cute pic!

Photos via SplashNewsOnline/GettyImages