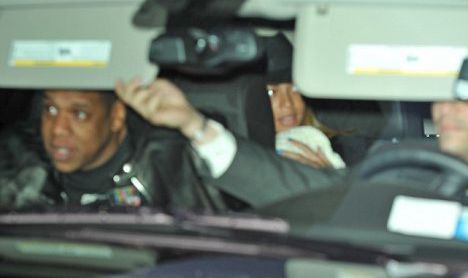 Time for dinner!  Blue Ivy Carter is only 2.5 months old and she's already hitting all the yummy hotspots in NYC.  The Carters took their baby girl to NOBU in Tribeca last night.
Pics inside...
More pics of B.I.C.--well really just her blanket of the day: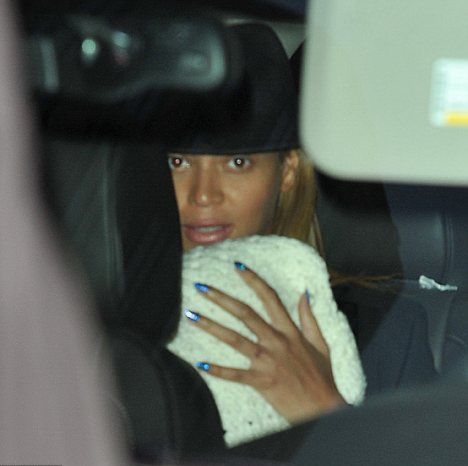 Mama Bey, in a cute black fedora, was spotted hopping into the backseat with Blue while Papa Jay took the front in their chauffeured car, likely because the car seat took up the other seat.  But before hopping in their getaway car, the threesome were spotted quickly exiting the restaurant with Blue in a cream knit blanket: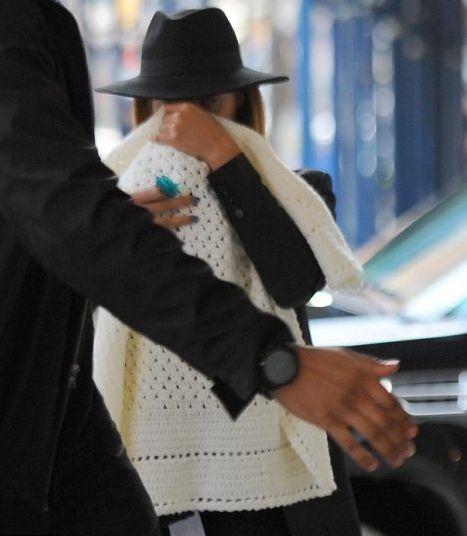 Jay just returned from opening SXSW in Austin earlier last week.  Fab times.
Pics via SPLASH