Actress Sharon Leal was spotted spending some QT with her dancer/choreographer boyfriend Paul Becker yesterday in NYC.  Pics of the twosome walking around SOHO holding hands inside...
The 39-year-old former "Hellcats" & Why Did I Get Married Too? actress just wrapped production on Woman Art Thou Loosed: On The 7th Day co-starring Blair Underwood.  And she's spending her downtime with her boyfriend Paul.  The twosome headed to NYC this weekend to take in a few Broadway shows and shopping: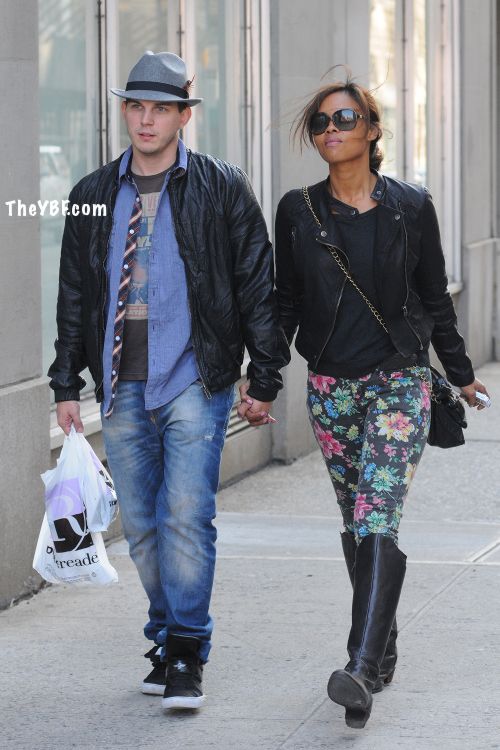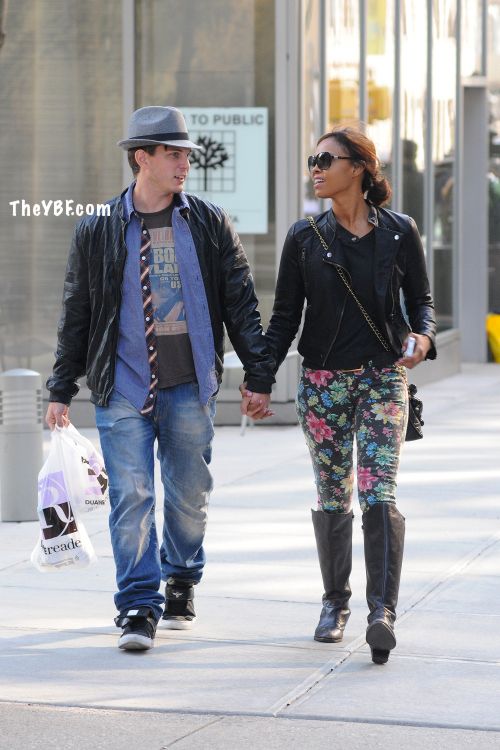 Cute floral pants!  Sharon, who is mom to her 10-year-old son Kai she had with ex-husband actor Bev Land, seems to have indeed found love again.  Nice!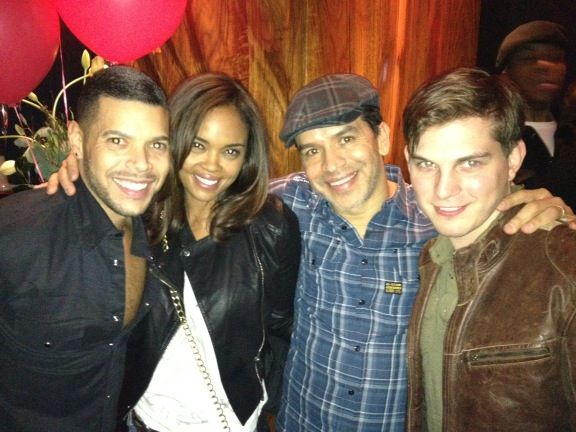 Sharon just shot the pilot for the Fox tv show "Guilty."  And she and Paul (far right) also hit up the 1000th show celebration (pictured above) at 48 Lounge for the Broadway production Memphis with Wilson Cruz (far left) and choreographer Sergio Trujillo (middle). 
Pics via WENN