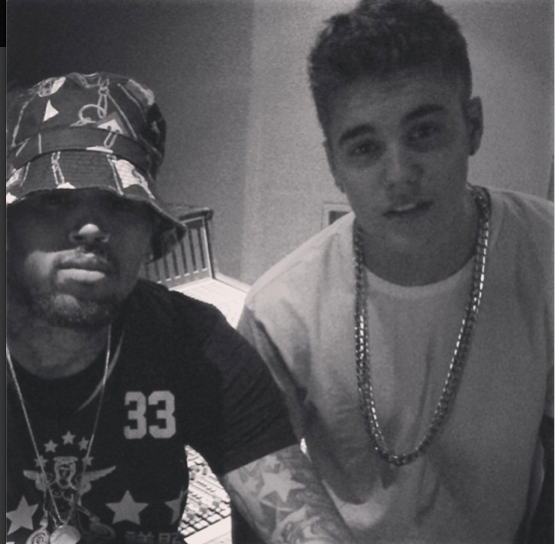 Looks like Chris Brown is back to work with his homies.  Not only has he already hit the studio with folks like Boosie and Tyga, he teaming up with Justin Bieber on something new for their fans.  Deets inside, plus his brand new freestyle over his frenemy's track....
Justin Bieber posted a pic with Chris Brown int he studio today, telling their fans they just cooked up something for them.  And it seems they've been working for a few days on something new.  This pic was also posted a few days ago with Akon and others: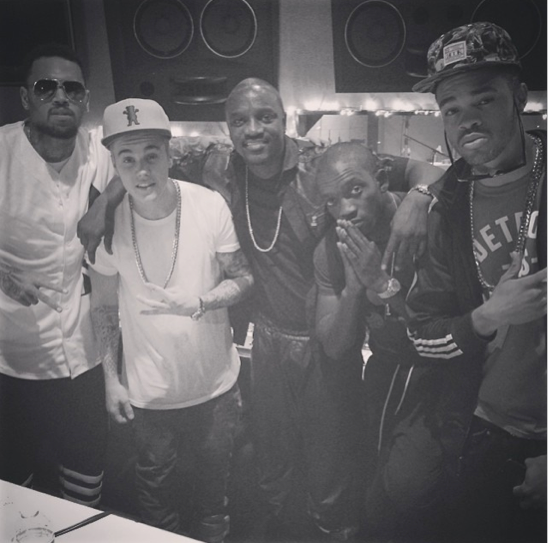 Glad Chris is back on his grind.  But we can only wonder what this new song is going to sound like. 
Meanwhile, Chris just flipped his frenemy Drake's new track "0-100".  In his defense, the beat his hot and plenty of rappers have put in their 2 cents on it with some type of freestyle or remix.  Or is Chris waving the white flag? Here's Chris' verse:
Photos: Justin's IG/Chris' IG