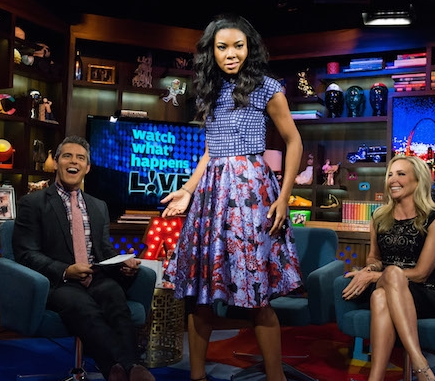 "Being Mary Jane" star Gabrielle Union stopped by Bravo's "WWHL" to promote this week's release of TLAM2.  She's dishing up how fiance Dwyane Wade gets "special" treatment whenever the Miami Heat lose a game.  Oww.  More inside....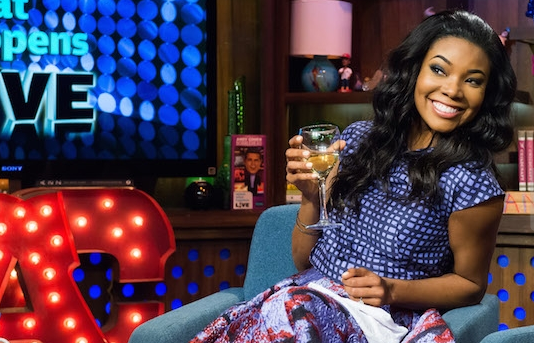 Actress Gabrielle Union (who's styled by Rachel Zoe) dropped in on Bravo's Clubhouse last night to tape "WWHL" alongside "Real Housewives of OC" star Shannon, and to promote TLAM2.  Wearing Lela Rose and Stuart Weitzman shoes, she talked about her outfit and color inspiration on Instagram, "Total brain fart on "Watch What Happens Live" when asked what i was wearing and I replied "Purple" It's actually one of my fave looks... Oh and my Miami trainer who I forgot to name is @damhas who put me on with the 80 sec workout ... It was late people.. Forgive me"
Looking this cute, we totally do.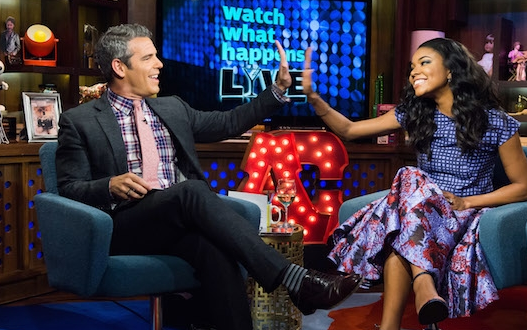 What did we learn from Gabby's segment? Well....she says her TLAM2 co-star Jerry Ferrara is her best "on-screen" lover.  And when Andy asked if she and Dwyane have rough nights after a Miami Heat loss, she revealed that she likes to pull out "tricks" to help D Wade get over losing a game. Meow.
Also, Gabby said she was friends with Sheree Whitfield before her "RHOA" days when she owned one of the hottest boutiques in Atlanta.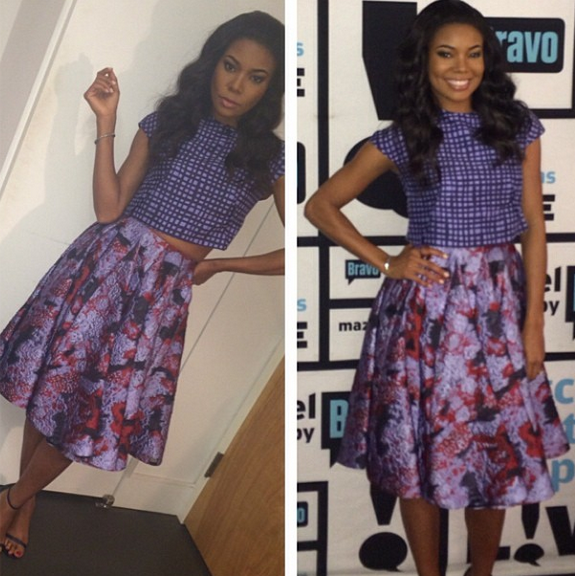 See the clips here: 
Gabrielle Union reveals her best on-screen lover:
How is Gabby handling the Heat's loss:
Gabrielle on knowing the REAL Sheree Whitfield versus the "RHOA" character:
EXTRAS: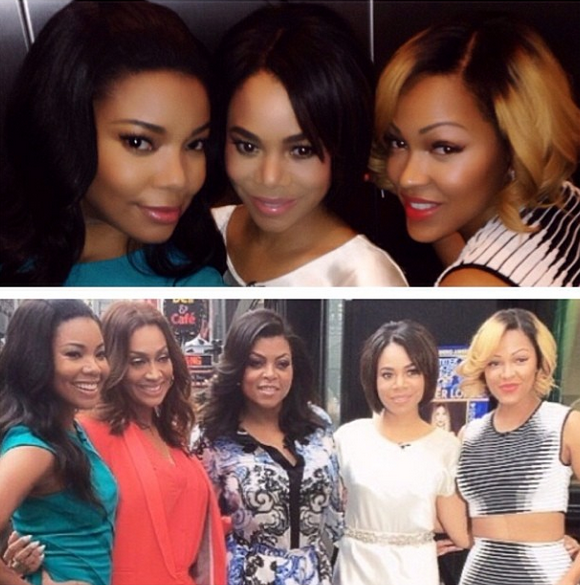 Earlier this morning, the TLAM2 ladies appeared on GMA to promote TLAM2's release.  Don't forget, the Mary J. Blige-helmed soundtrack is available today and the film hits theaters on Friday.
Photo via Gabrielle's Instagram/BRAVO