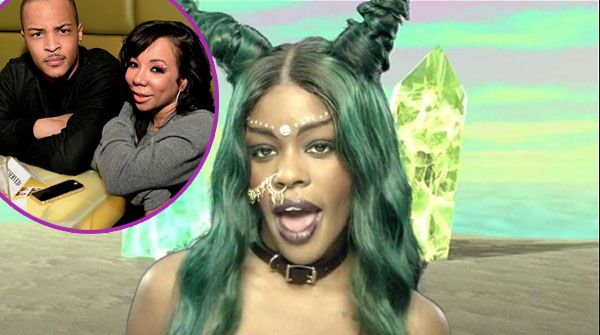 More trouble in the Harris household…but this time it's T.I. & Tiny vs. Azealia Banks!
Meanwhile, Mimi Faust held an open discussion on Twitter last night and said she would not be entertaining reckless posting.  Oh, really?  Get all the deets inside….
Mr. & Mrs. Harris are going to war and this time it's not with each other. Azealia Banks is stirring up the pot after the release of Tip's "No Mediocre," featuring her arch nemesis Iggy Azalea.
On the track, Tip talks about not wanting a "mediocre" chick which caused Azealia to pop off on Twitter going after Tiny. The rap chick made claims that Tiny doesn't know how to read and that she has a "meth face," whatever that means. But we're guessing she's trying to say Tip says he doesn't want a mediocre chick...but his wife IS mediocre.
In her first tweet, the Harlem rapptress fired off some subliminal shade tweeting,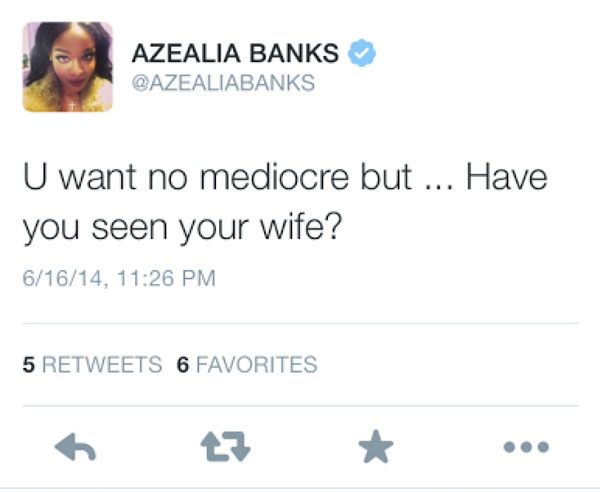 "U want no mediocre but… Have you seen your wife?" It SEEMS she's saying Tiny isn't anything out of the ordinary. Of course, she deleted the tweet but she continued her rant this morning with a slew of tweets (read from the bottom up):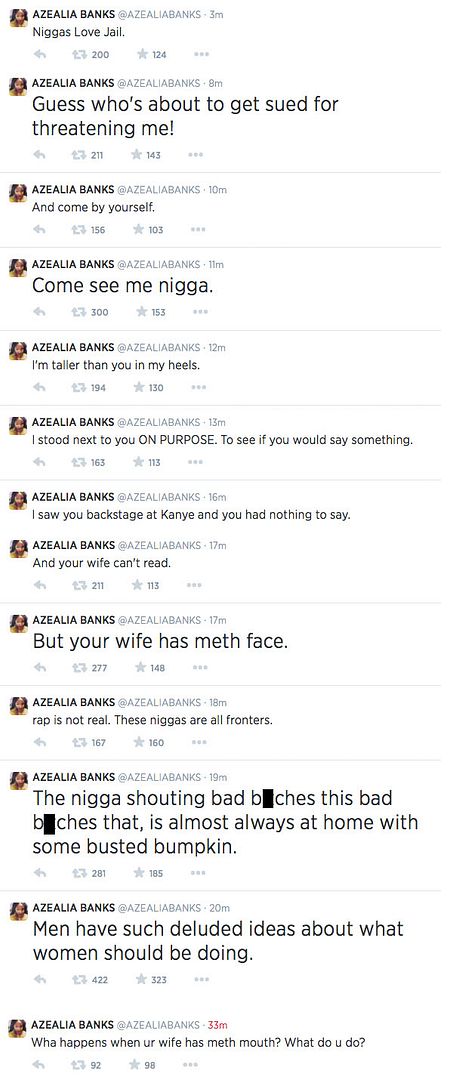 Sheesh!
Tiny must have gotten wind of Ms. Banks' Twitter antics and posted a subliminal message on her Instagram: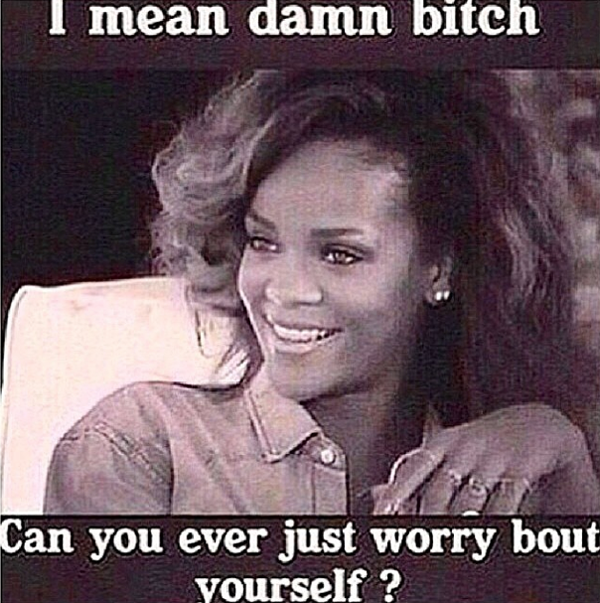 And then her hubby stepped in goin IN on Azealia, posting a picture of the rapptress with a nasty and possibly threatening message saying,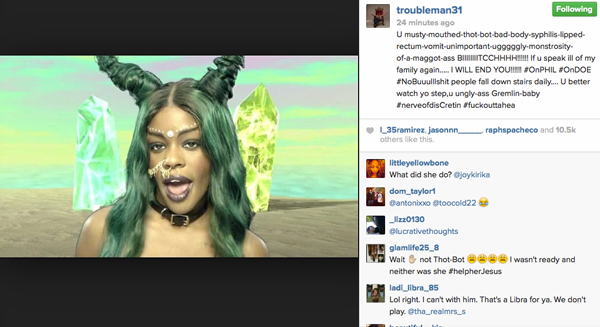 "U musty-mouthed-thot-bot-bad-body-syphilis-lipped-rectum-vomit-unimportant-ugggggly-monstrosity-of-a-maggot-ass BIIIIIIIITCCHHHH!!!!!! If u speak ill of my family again..... I WILL END YOU!!!!!! #OnPHIL #OnDOE #NoBuuulllshit people fall down stairs daily.... U better watch yo step,u ungly-ass Gremlin-baby #nerveofdisCretin #fuckouttahea"
Lordt!
Hear T.I. ft. Iggy "No Mediocre" track below:
Meanwhile...
"LAHH ATL" star Mimi Faust held an open discussion on Twitter last night, inviting her fans to ask her any burning questions they have been dying to ask her.  You know, one of the usual bright ideas from the "LAHH ATL" cast.
She tweeted:
Tonight I am doing an ask Mimi anything, but I will not entertain reckless internet posting!!

— Mimi Faust (@MimiFaust) June 17, 2014
She referenced "No Reckless Internet Posting"…which is a campaign started by Waka Flocka's mom/manager Deb Antney (who has apeared on "LAHH").  Deb started the campaign after her youngest son Kayo Redd took his own life. She believes part of the reason her son took his life was because of all the negativity she and his brother Waka were receiving from trolls on the Internet.
Now Mimi appears to have hopped on the bandwagon, supporting the cause. Mimi has posted the "NO R.I.P." logo on her Instagram and seems to be supporting the movement with her latest tweet. But…isn't this the same woman who happily profited from the reckless posting of her sex tape? Oh...
 
Photos: ATLpics.net/Tip's IG/Mimi's IG