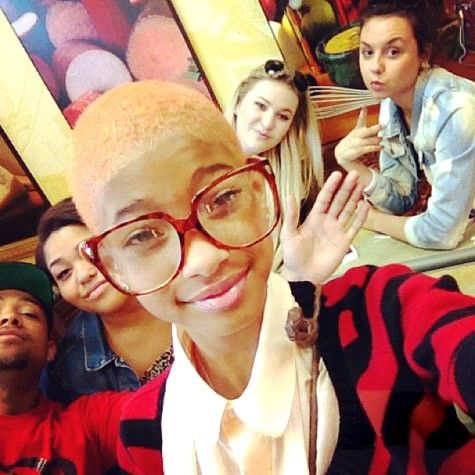 11-year-old Willow Smith is making headlines again...for her hair.  She's whipped it, she's shaved it, and now it's bleached blonde.  Decide if we love it inside...
A pic popped up on Twitter recently showing Willow grabbing some food at Subway with friends.  And it was her newly bleached blonde 'do that had folks going nuts.
Willow's been tweeting about working on new music and becoming a "new" person saying:
"New music! I am gonna be a different Willow from now on ;).

All I've been thinking about all day is lyrics... #depressing.I am with my friends and I keep staring in the distance writing songs I M H..."
So...
DO WE LOVE IT?!