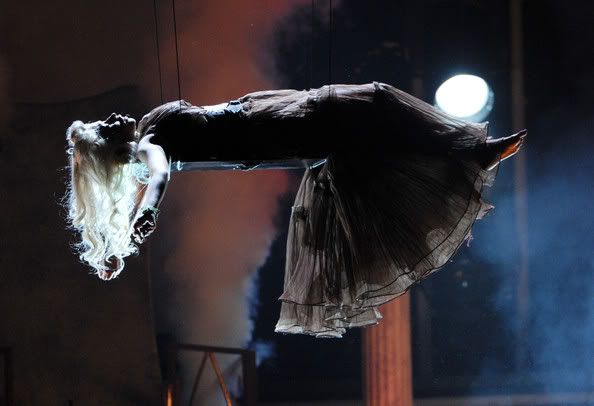 Nicki Minaj "rapped" while suspended in mid-air (never seen that before) on the Grammys Sunday night for an over-produced performance of "Roman Holiday." Watch it inside....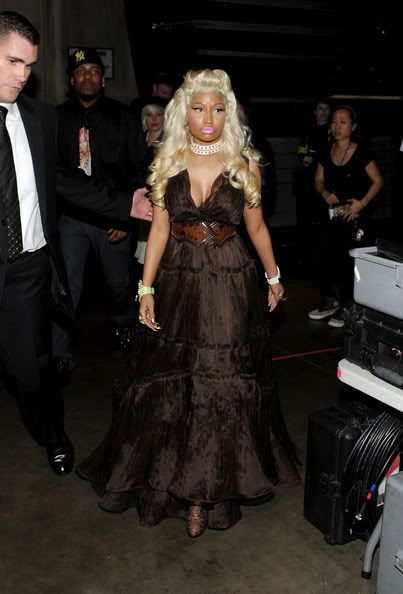 Nicki Minaj (who arrived with "The Pope" & Sarafee) gave a churchy performance of "Roman Holiday" at the Grammys tonight.  And it seemed like she was attempting to do the 2012 even more controversial version of Madonna's "Like A Prayer."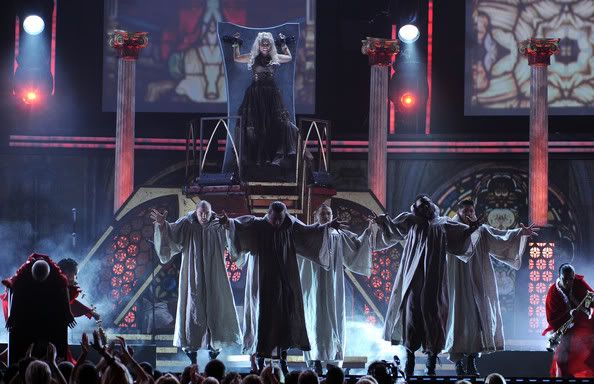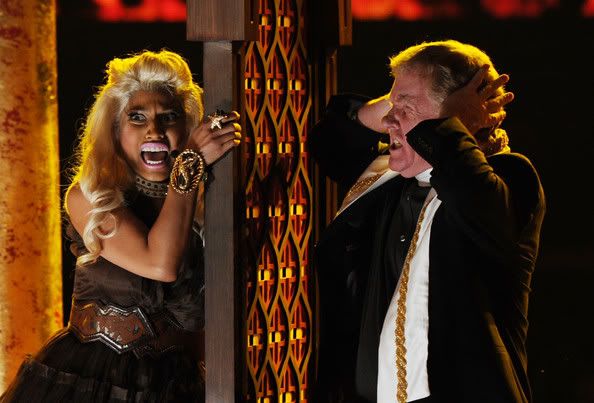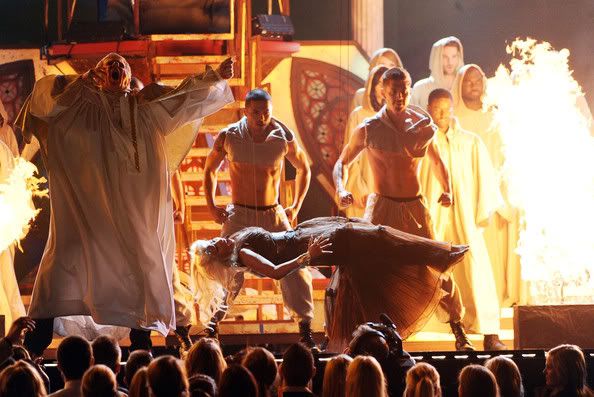 There's a fine line between creativity and hoopla because you can. The performance was ahrd to follow, especally witht he minute and a half "mini movie" she showed and then switched into levitation and holy water for the on stage performance.
Grab your Bibles and watch the performance here:
Thoughts?