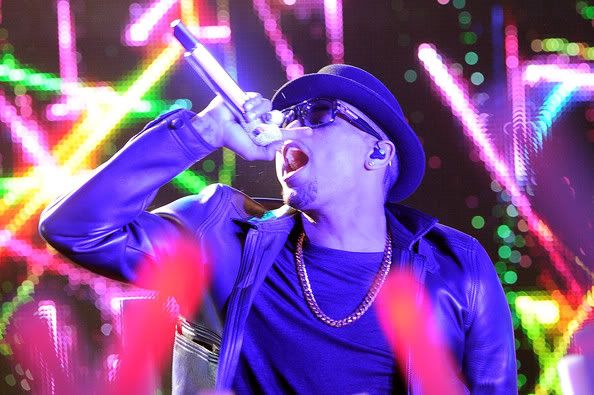 After performing "Beautiful People" earlier in the night, Chris Brown returned to the stage a second time for a dance party mashup (the first one the Grammys ever had) that got a little crazy. See all the crazy fun inside......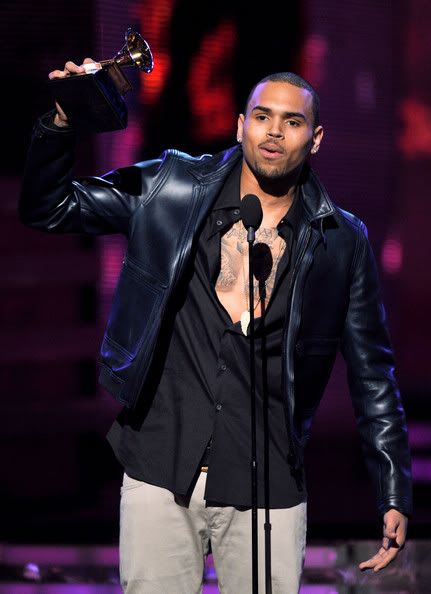 Chris Brown, who won Best R&B Album for F.A.M.E., copped the Best R&B Album award from Common & Taraji P. Henson.  Then he returned to the stage with a wild crazy international dance party that featured David Guetta, Foo Fighters and Deadmau5.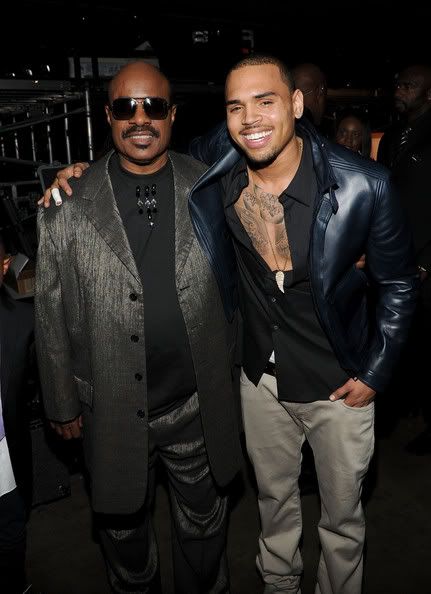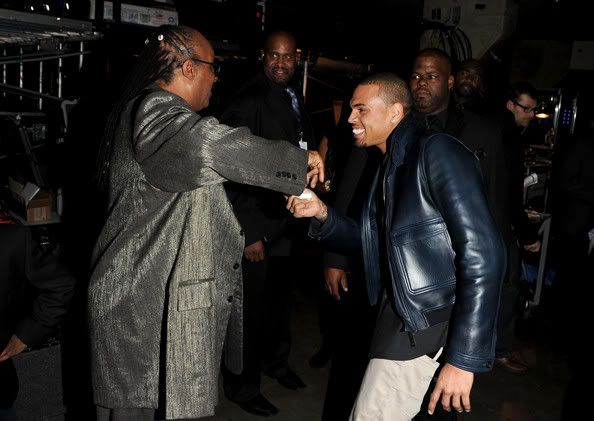 But first, he caught up with Stevie Wonder backstage.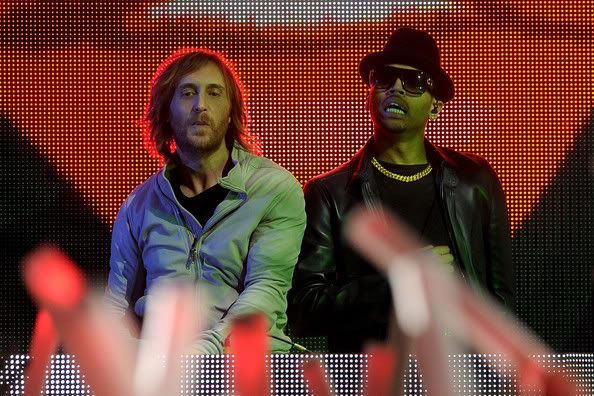 Then is was time to dance!  He came out as Breezy DMC: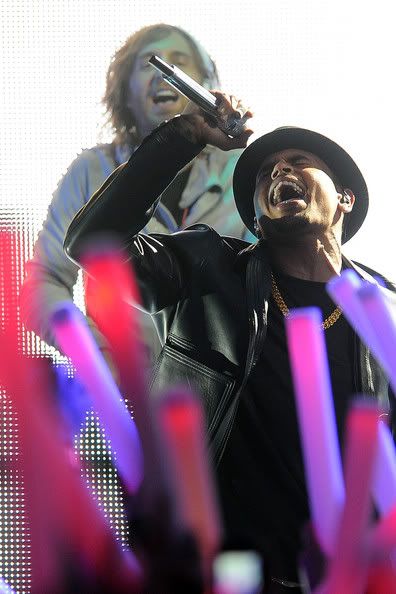 Watch the performance here and watch for a Lil' Wayne cameo at the end: