Oh Ashanti.  Have we gone down the ever beaten path of I-Need-To-Get-Obnoxiously-Naked-To-Get-Attention?  Decide if we love  "The Woman You Love" singer's NYC Fashion Week getup inside...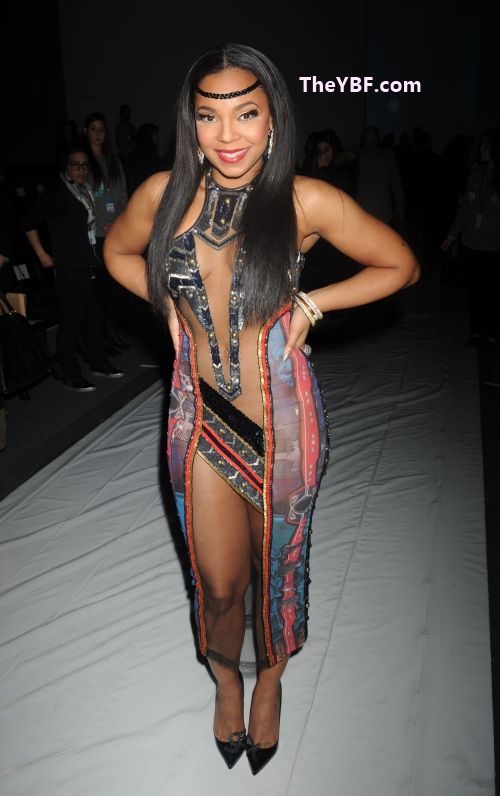 She may have a bangin' body and all...but is this the right way to show it?  Ashanti, who will perform on "Good Morning America" today, rolled to the Falguni and Shane Peacock Fall 2012 show on Sunday in the designer's sheer paneled multi-colored uber revealing dress. 
And we're not sure if she's channeling Pocahontas or just her own concoction of strategic covering.  But: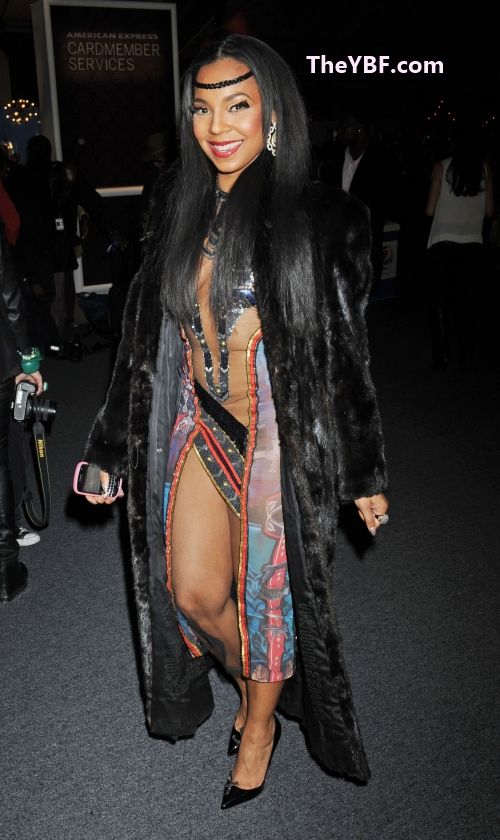 You decide.
DO WE LOVE IT?!
BONUS: Ashanti also sang the National Anthem at the Lakers VS. Knicks game at MSG this past Friday.  And here's a pic of her and her ruffles and blue pumps: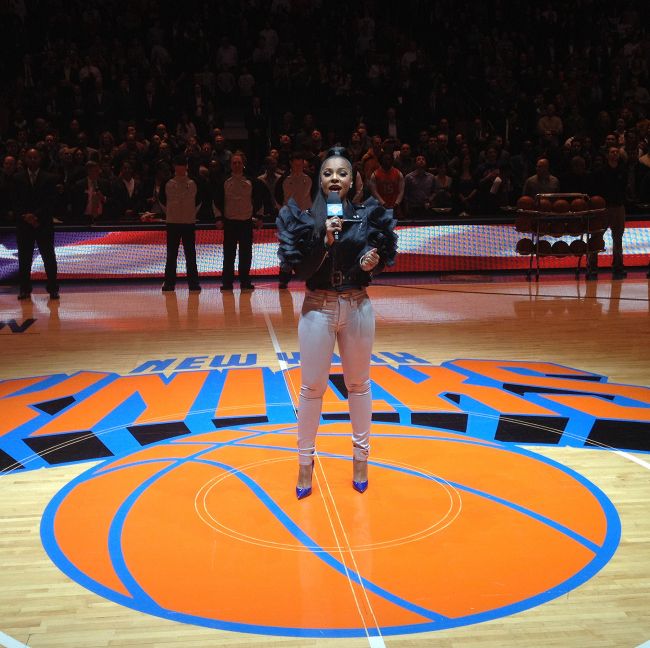 Pics via SPLASH