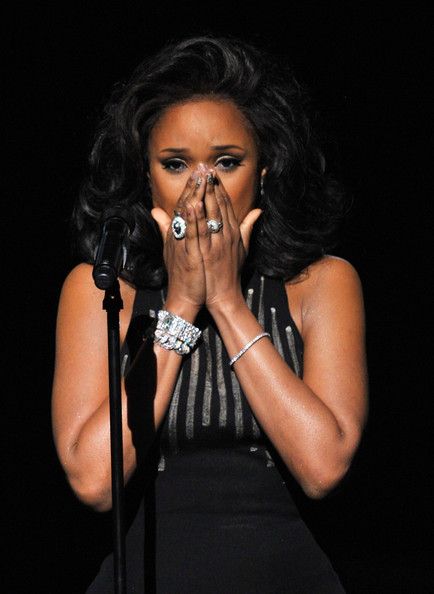 Asked to perform a task that many would feel is impossible, Jennifer Hudson took the stage at Sunday night's GRAMMY Awards to pay tribute to the late Whitney Houston.
Pics and video from her performance inside...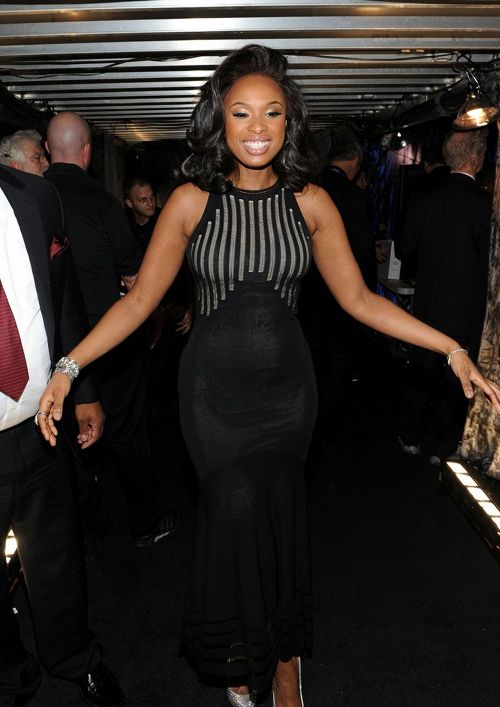 Jennifer looked wonderful in this look she decided to take the stage in.  And she tapped into her stage presence to perform a 2 minute rendition of Whitney's "I Will Always Love You."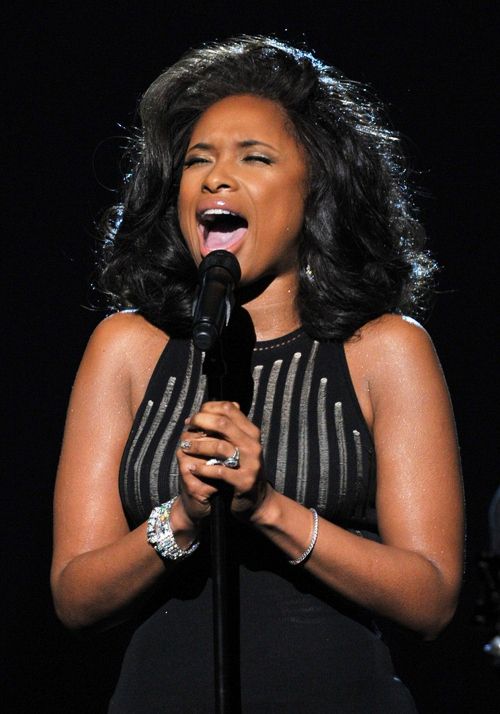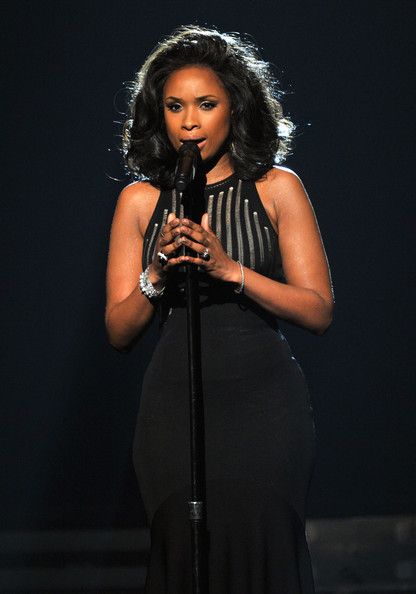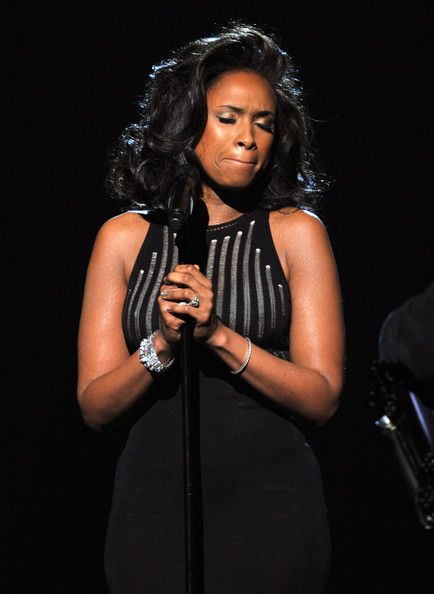 It was definitely heartfelt and her own spin on a classic.  It was more simplistic than Jen's usual but beautiful.  No one else was added to the tribute, including Chaka Khan.  And afterwards, Jen seemed emotional as she got a Standing O.
Here's the video below:
Your thoughts?