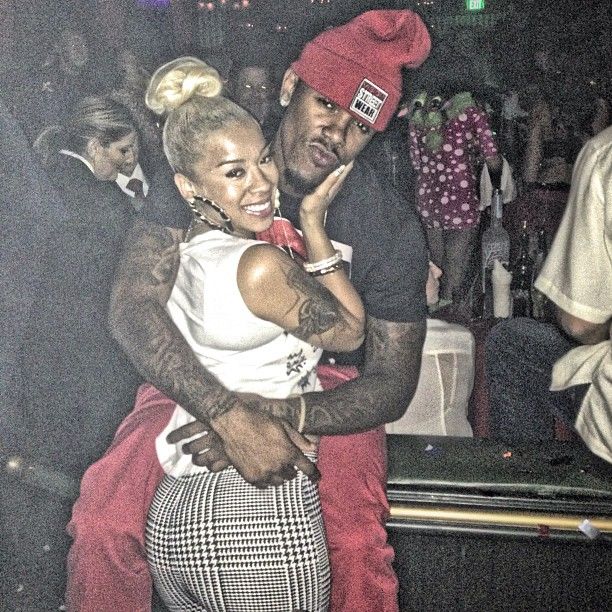 Drama down south!  Daniel "Boobie" Gibson, NBA baller & husband of Keyshia Cole, just turned himself in to the New Orleans Police Department.  And it's because he's been arrested on assault and battery charges....
Apparently some ish went down during Essence Festival earlier this month in New Orleans, because Cleveland Cavalier baller Boobie Gibson just trekked it back to N.O. to turn himself in this morning on charges that apparently stem from an incident during the Fest.
According to TMZ, Boobie was indeed charged with assault and battery, and he was released at 11:09am CST.  No details have surfaced yet.
No accuser has been named, but we have our thoughts (that we'll keep to ourselves...for now).  Interestingly, Keyshia's been tweeting all morning as if NOTHING happened, talking to her followers about hustling hard, being blessed and why she doesn't smoke weed (she said it made her fingers stink).
She posted this pic about 45 minutes ago of 27-year-old Boobie in the driver's seat of an SUV:
And he posted a Vine of them on a plane last night (likely to N.O.) joking around:
Not sure what's up....but we'll be twiddling our thumbs until that dirt is dug up.
*Update* Boobie has finally spoken out about the matter and, as expected, claims people are simply trying to stick him for his paper.  In a statement this afternoon, he said:
"Earlier this month during the Essence Music Festival, I was involved in an incident with other individuals while I was out with my wife."

He continues, "It's unfortunate that some see opportunity in taking advantage of people who work hard for what they have achieved."

"Once all the facts of the incident come out, I expect to be fully vindicated."
 
Photos: Keyshia's IG/Daniel's IG