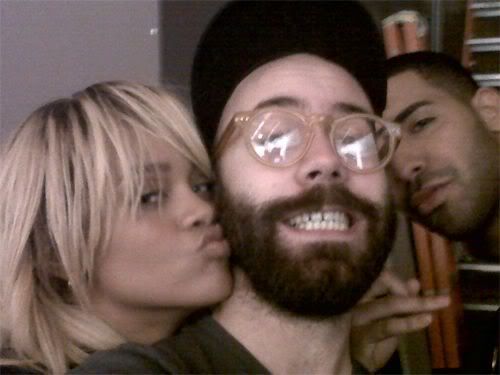 Rihanna and Drake were snapped on the set of their "Take Care" video recently.  See the photo inside and see pics of Ciara out and about in LA.
Drake and Rihanna posed for this snapshot
on the set of their new
"Take Care" video.  The video's director
Yoann Lemoine
looked super happy to be in this celebrity sandwich!
And at a nail salon in LA:
Ciara was seen leaving out with her two of her dogs in their Louis Vuitton carrier yesterday.  And looked cute and casual in jeans and a red tee: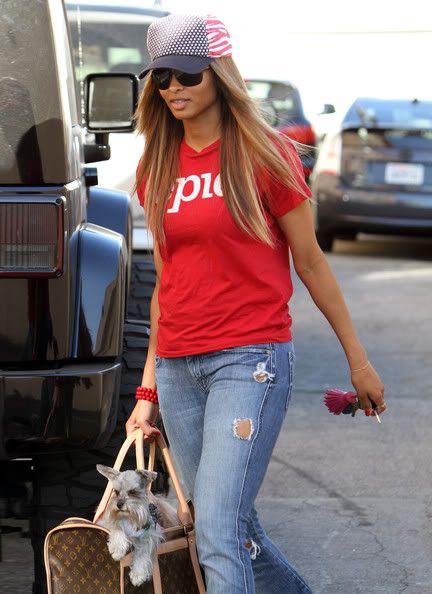 She recently dished about past missteps in her career saying,
"I've been able to make mistakes in front of my fans. It's kind of fun to be able to learn as I grow and to know that my fans are growing with me. I feel so much good energy.  At this point it's important for me to be the best businesswoman I can be. I really want to build my empire. I look at things completely different than I would have with my first album. I've learned so much, it's actually exciting. I feel like there is so much I can do. So much I can accomplish."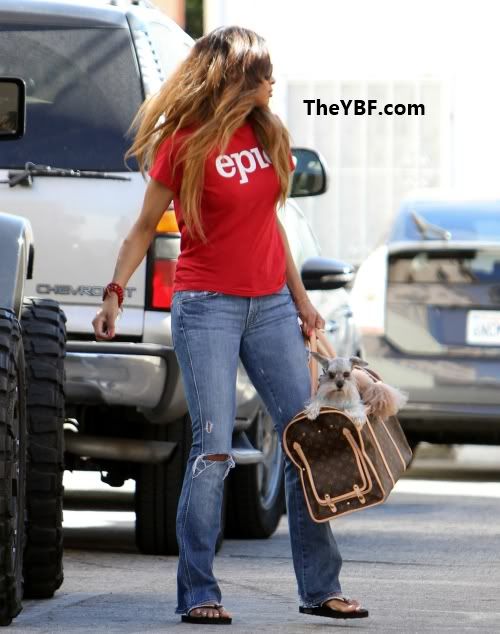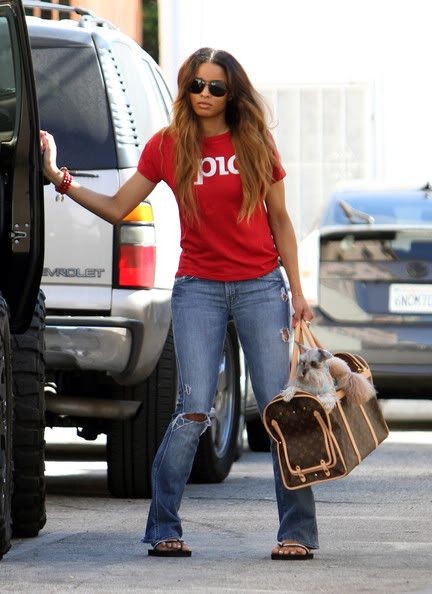 She took her cap off before loading into her truck.  And clearly wasn't happy to see the paps.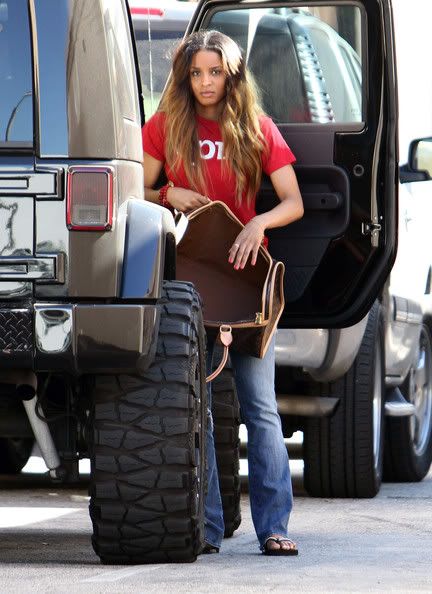 Ciara will soon hit the big screen in the Adam Sandler flick That's My Boy.
Photos via Splash/FameFlyNet Pictures