Like father like son!  Miami Heat star Dwyane Wade threw a big fabulous 10th birthday party for his oldest son Zaire.  And how else would an NBA champ and 8-time All-Star celebrate his sport-loving offspring's big day?  With a sporty football & basketball bash that'll make all his classmates jealous.
Exclusive pics and deets inside...
It pays to have an NBA star for a dad.  When Zaire's outdoor 10th birthday bash got rained out this week, they moved it inside to his dad's job--the family room and practice court at the American Airlines Arena.
Zaire's All-Star themed birthday gathering included his closest friends and family--including Dwyane Sr. (Dwyane's Dad), Jolinda Wade (Dwyane's Mom), Dada (Dwyane's nephew), Tragil Wade (Dwyane's Sister), and Zaire's 4-and-a-half-old brother Zion.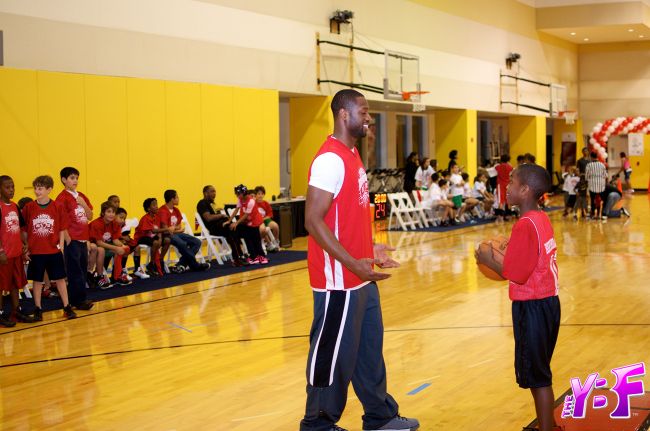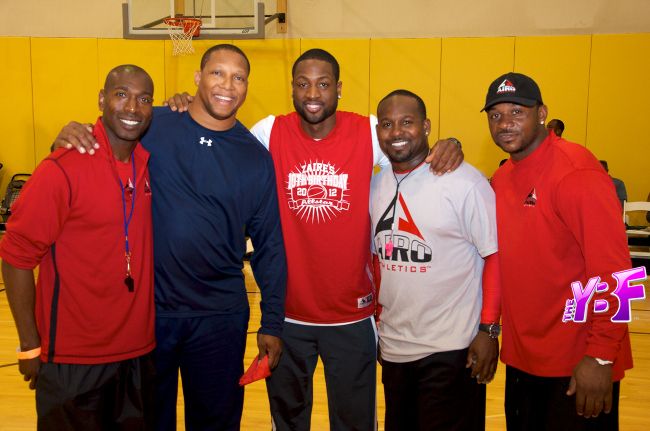 The 50 boys and girls rocked a game of flag football--officiated by D-Wade's former NFL friends Patrick Surtain, Sam Madison, Oronde Gadsden, and Daryl Porter.
The kiddies copped personalized football jerseys, towels and basketball jerseys with "Zaire's 10th Birthday" stitched on the front after their b-ball game.  The games even kicked off with someone singing the national anthem and 40 cheerleaders cheered from the sidelines and did half time shows for both events.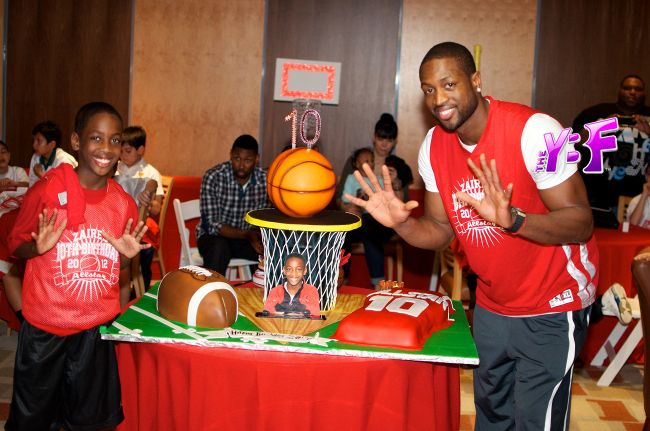 Later, the birthday boy was presented with an amazing basketball and football themed birthday cake.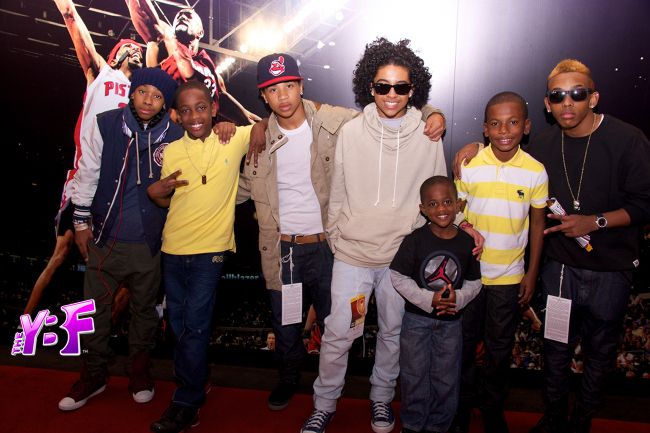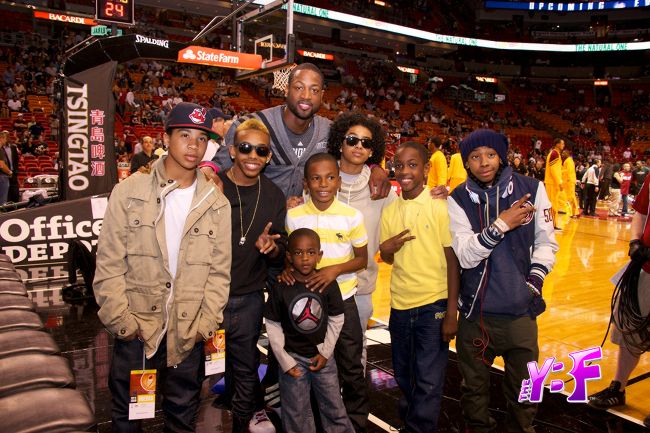 And if that wasn't enough, the doting dad surprised Zaire with tickets to the Miami HEAT game on Tuesday night with his favorite group, Mindless Behavior. Oh to be a 10-year-old boy...
Happy Birthday Zaire!
Photo Credit: Bob Metelus