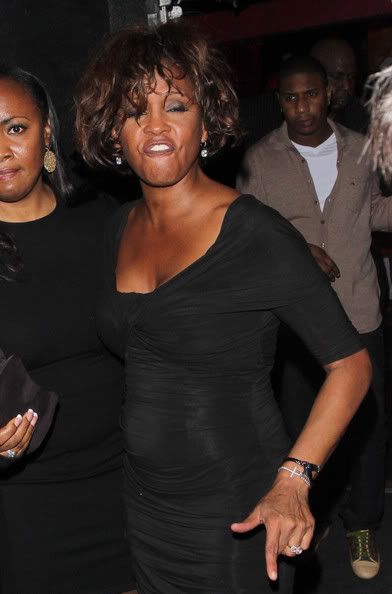 Whitney Houston went out partying last night and was seen with blood and scratches on her leg and wrist!  See the pics inside and peep photos of a wild lingerie party at Shemar Moore's house.....
Last night, Whitney Houston was spotted leaving Tru Hollywood nightclub in LA.  And she looked happy (we guess) and all, but why the blood and scratches??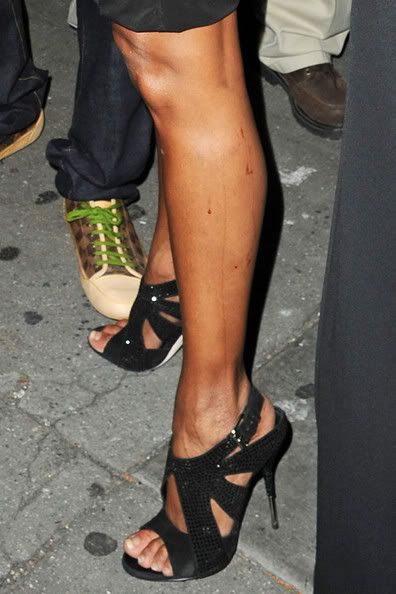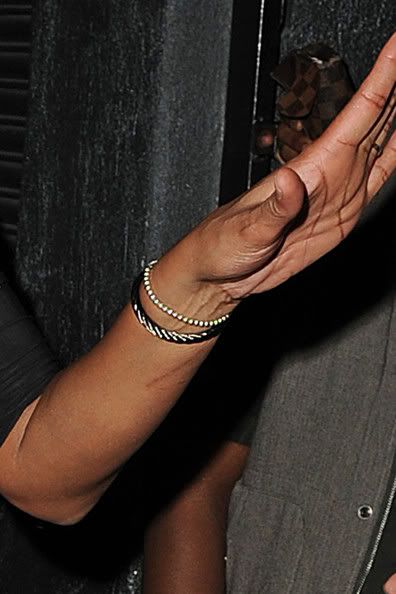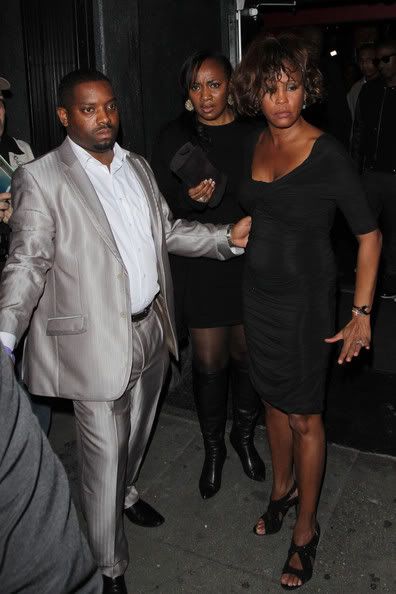 Not too sure about what happened INSIDE the club, but Whitney (and her wig) both looked a little tired.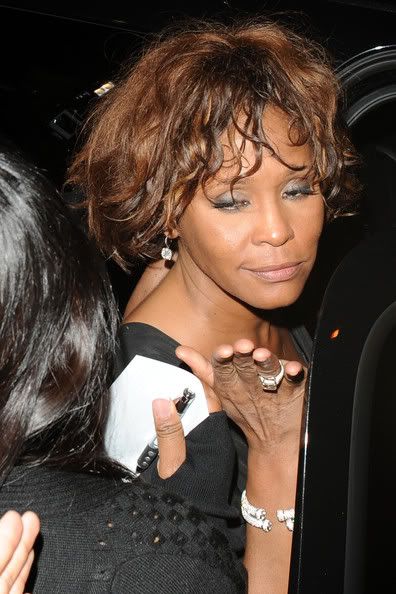 Whatever may have happened, she was able to pull it together and sign a few autographs and show love to her fans. Sigh.....one has to wonder if the bankruptcy stories are true.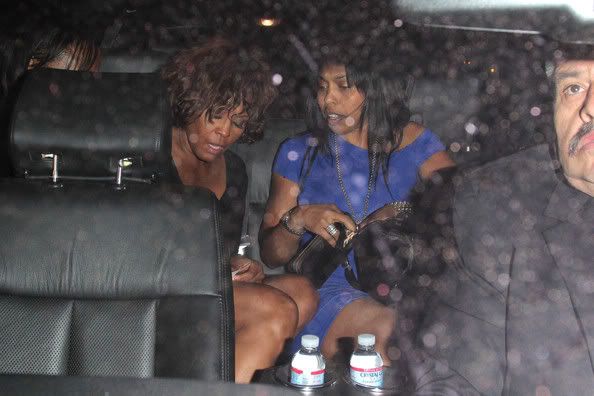 And we hope those cuts--which some seemed to have been there a while--are purely accident.
BONUS.......
Shemar Moore invited a few of his homeboys (and some lingerie models) over to his mansion for a Superbowl party on Sunday....and it looks like things got scandalous.   TMZ copped these pics: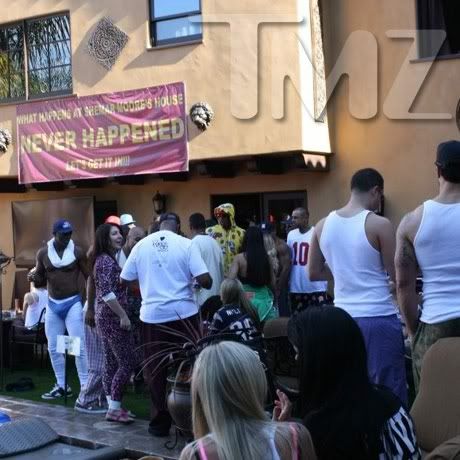 The theme of the party was simple....and posted out back. "What happened at Shemar's house NEVER HAPPENED ... Let's Get It In!"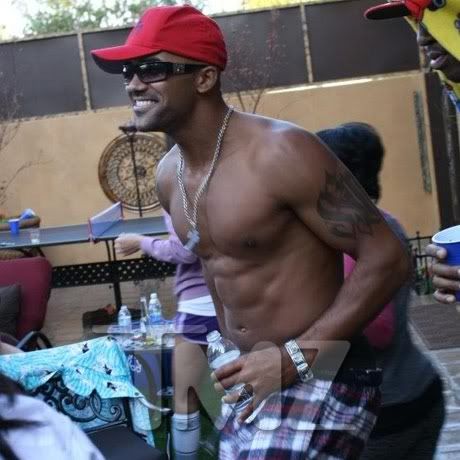 So according to the theme......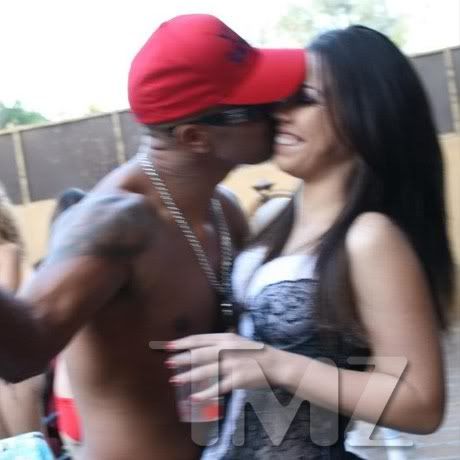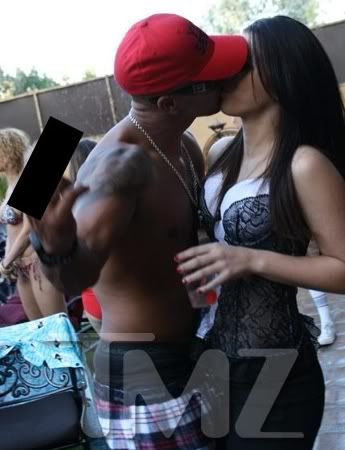 Shemar NEVER hooked up with this chick!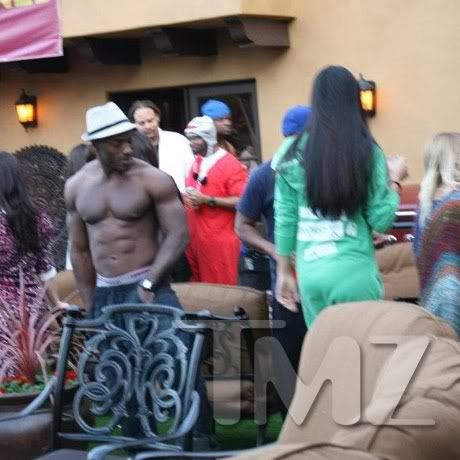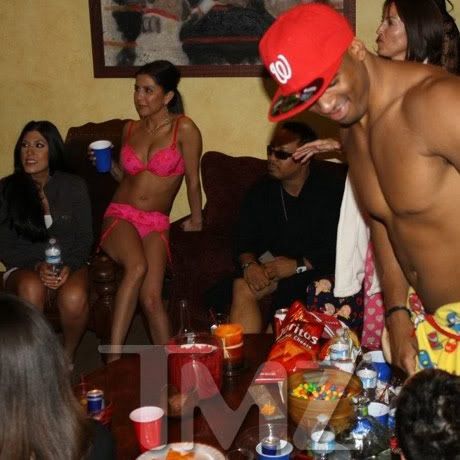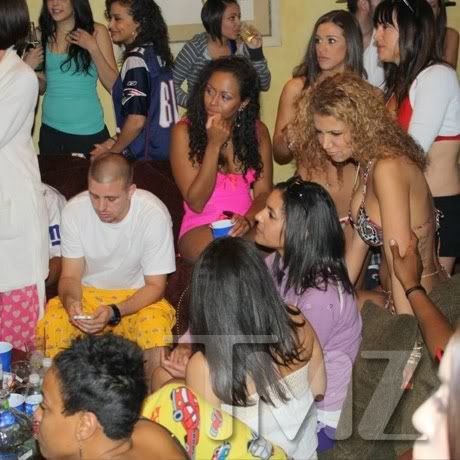 And these people were not there either!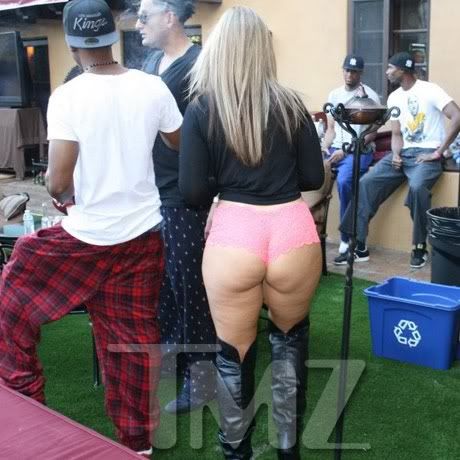 Really Shemar?
Photos via PacificCoastNews