Leave it to Rihanna to do some shopping in Monaco while looking like she's actually on the set of a photoshoot for Vogue.  When the attention loving pop star wants to get even more eyes on her, she rocks a sexy custom black swimsuit just to shop for shoes. 
Pics inside of her flaunting her bod...
After rolling into the luxe French Riviera principality for her Diamonds World Tour and a private performance, she spent her down time hopping a boat and shopping for shoes.  Hopefully all the shopping won't make her 3+ hours late for her show once again.
The Caribbean diva hopped out her car rocking a custom "R" Charlie By MZ black one piece swimsuit, a sexy sheer top and mint green sandals.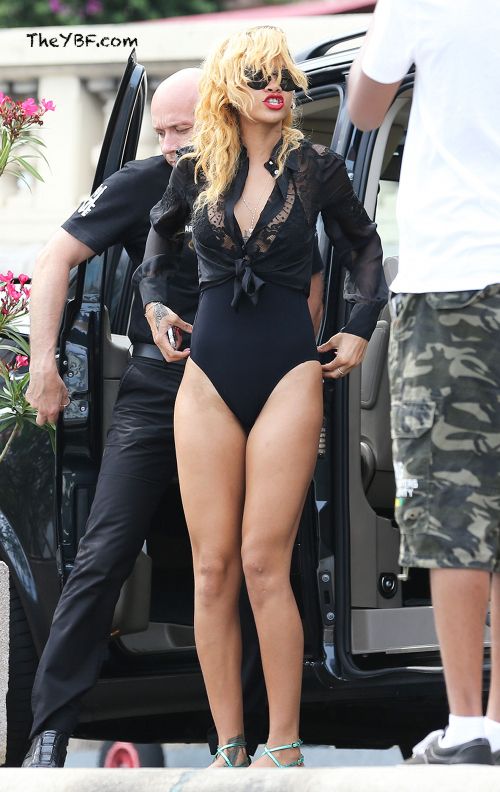 And it was all about a lil shoe shopping--and showing off of the petite cakes--for the pop princess: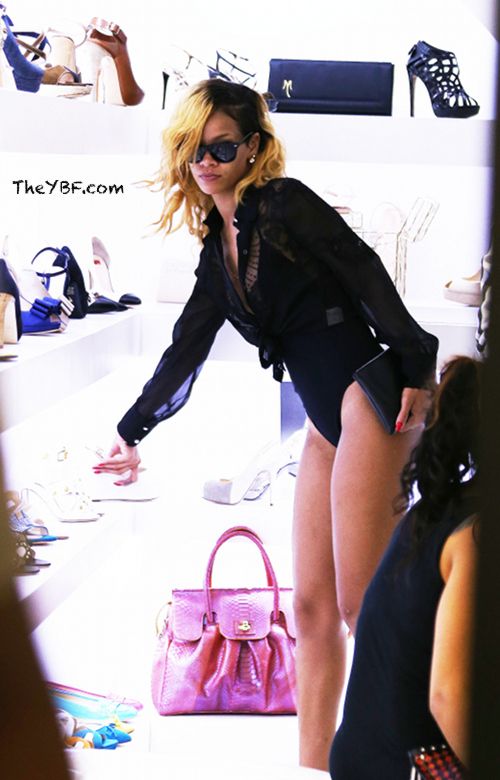 And she did a little swimming afterwards with her girls Melissa& Jenn Rosales:
Fun times.
Photos: SPLASH/Rihanna's IG