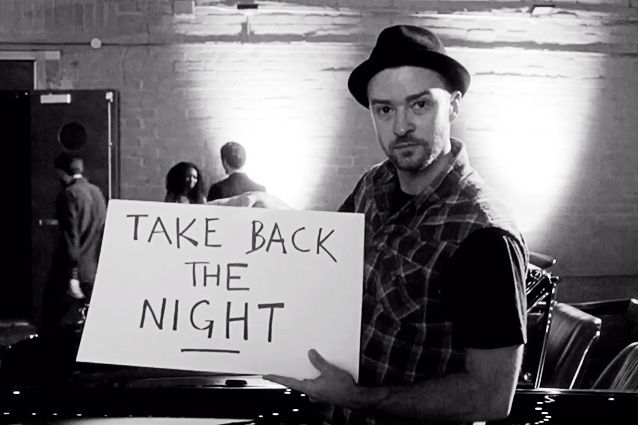 Justin Timberlake just dropped his new single off his upcoming sequel, The 20/20 Experience.  Check out JT and his "Take Back The Night" track, plus rapstress Brianna Perry's new video for "Mascara Tears"....
This soulful first single, "Take Back The Night," picks up right where he left off. The 20/20 Experience(2 of 2) continues with this debut single written & produced by JT himself (and others).
The album, available on iTunes for pre-order today, will feature 11 all new tracks as well as a special surprise from Justin. "I originally recorded a massive amount of material and decided on the 20 tracks that I wanted on the album over a year ago. But, when I was mixing and going through all of the songs there were so many that I loved - I couldn't resist... I had to throw in something extra on the 2nd half."

You feelin' the track?  JT kicks off his stadium tour with Jay-Z on July 17th in Toronto.
And Texas chick Brianna Perry is bringing her "Mascara Tears" for her fans.  The song features T Pain and her loyal fans will definitely be feelin' it.
The song can be found on Brianna's current mixtape entitled Symphony No. 9: The B Collection. The song is available for purchase and download now, and marks the third video release from her mixtape after "9" and "Cars".
Check it.