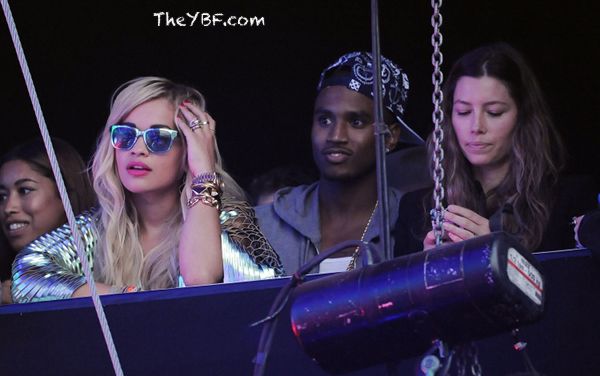 Trey Songz was spotted taking in Justin Timberlake's performance, alongside JT's wife Jessica Biel, at the Wireless festival in the UK Friday night.  Check out pics of the crooner chillin' with Rita Ora, plus JT& Jay-Z hitting the stage, and Wale rocking out Vegas inside...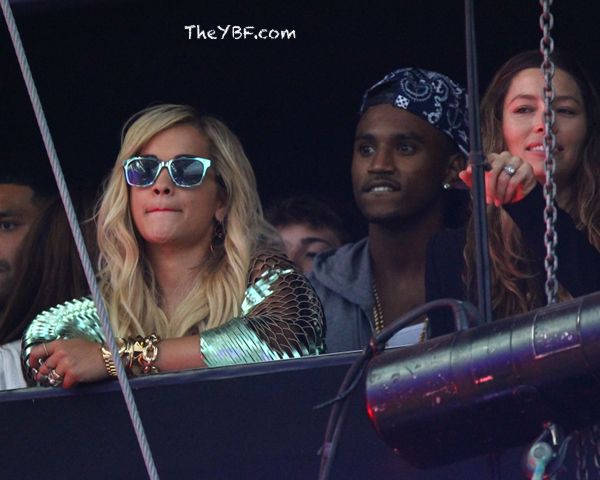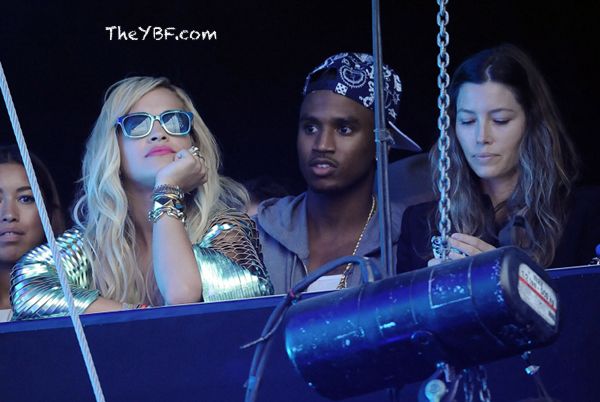 Day 1 of the three day Yahoo! #Wireless Festival in Queen Elizabeth Olympic Park in Stratford, UK kicked off with a bang.  Justin Timberlake headlined the night after Miguel, Trey, Snoop, John Legend and plenty more graced the stage. 
Trey was spotted taking in JT's performance alongside his wife in the rafters, and with UK chick Rita Ora (who performs tonight).
And in addition to debuting his live performance of his new single "Take Back the Night," JT brought out Jay-Z for "Suit & Tie."  A little bit of an early start to their upcoming stadium tour kicking off July 17th in Toronto.  The twosome also return to the Wireless Fest on Sunday night to pull a duo headlining situation.
Over in Germany: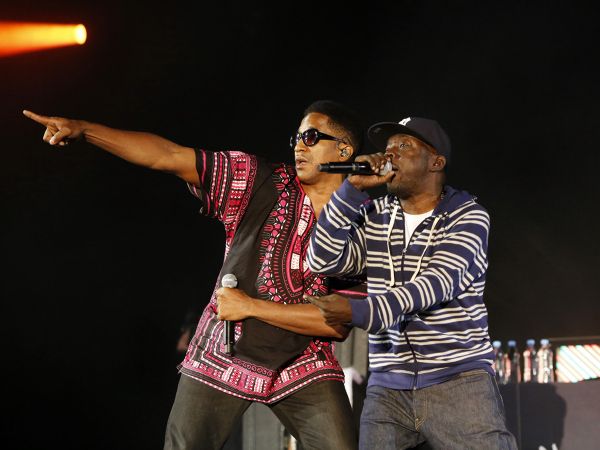 Both Kendrick Lamar& Tribe Called Quest hit the stage of the Splash! Festival in Graefenhainichen.  Q-Tip & Phife Diggy will also roll to the Wireless Festival in the UK Sunday night to perform the same night as A$AP Rocky, Nas and more.
And back in the States, Wale rocked out Ditch Fridays at the Palms Las Vegas yesterday:
It was all summer fun for the "Bad" rapper, who just dropped his brand new (and hot) album The Gifted.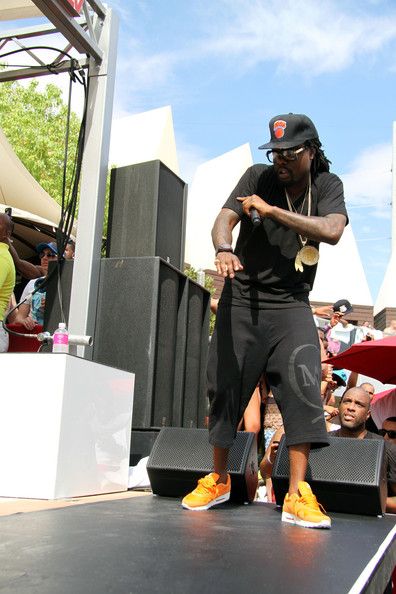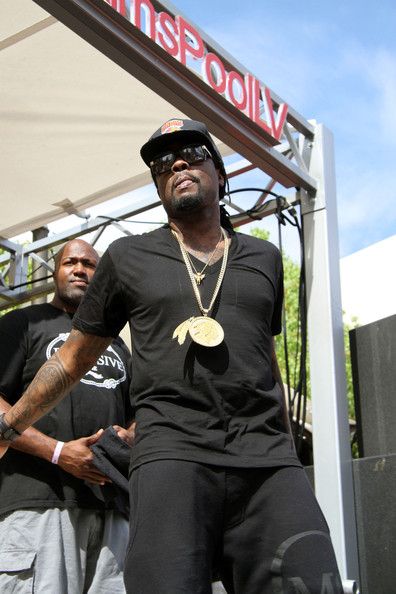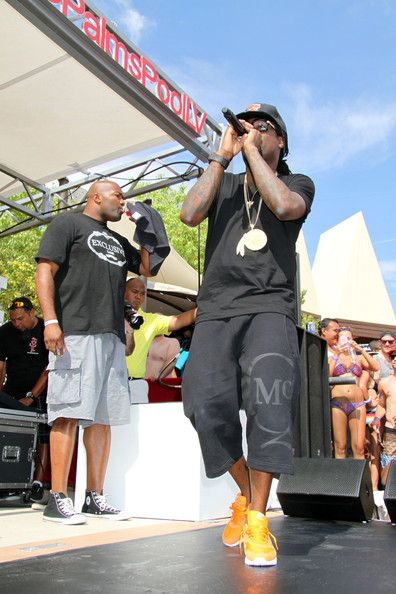 The Washington Redskins fan rocked a gold chain repping the team, Alexander McQueen shorts and orange GR AirMax sneakers to rock the stage for the bikini loving crowd.  Check out a little video clip HERE.  Fun times.
Photos: Splash/WENN