Jay-Z put on his white Tom Ford dinner jacket and charitable cap for tonight's big event at Carnegie Hall.  And even Nas & Alicia Keys made surprise appearances.  Check out the first live performance of "Glory" by Mr. Carter inside...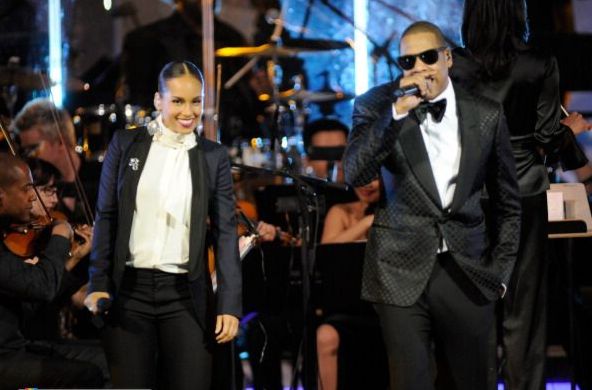 As part of the Shawn Carter Foundation's philanthropic work to benefit United Way, new papa Jay-Z took the stage for the first of 2 nights of charitable concerts.  Check out his first live performance of the song he did with (and for) his new baby girl Blue Ivy:
The proud papa told the sold-out crowd of 36,000 to put one hand in the air for Blue.
Jay opened up the whole with a 36-piece orchestra and his tracks "PSA" and "Thank You." Then went into "Most Kingz" and "You Don't Know."  And performed umpteen of his other tracks throughout the night.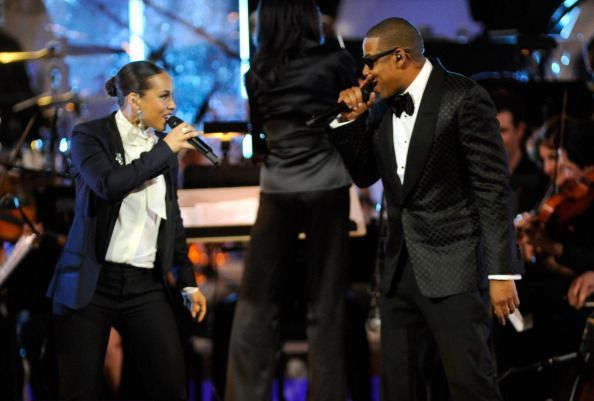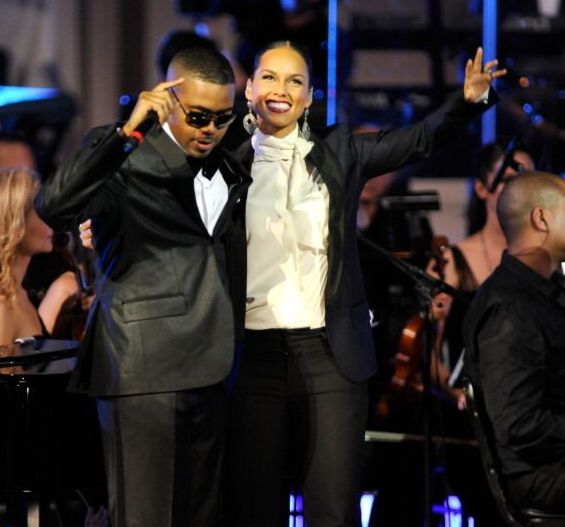 Alicia Keys made a surprise appearance to rock the stage with Hov for "Empire State of Mind."  And Nas hit the stage for "N.Y. State of Mind" (Nas' track off Illmatic) with Mrs. Keyz-Beatz and also his own track "If I Ruled the World."
Nice!