It's almost as if she was never even pregnant.  But those curves are a dead giveaway.  Beyoncé stepped out for the first time tonight since becoming a new mom to Blue Ivy Carter.  And it was all in support of her hubby Jay-Z.  Beyonce in red at Carnegie Hall AND at the afterparty at 40/40 inside...
Either her Spanx are working overtime or chick's body was so in shape pre-baby it's back just 1 month after giving birth.  She's looking fab!
The new mom rocked a skin tight red ruched dress 3/4 sleeve dress by Alice Temperly for her hubby's big charitable night at Carnegie Hall.  And she paired it with multicolored Christian Louboutin pumps and a gold Alexander McQueen clutch.
She clearly had Baby Blue on her mind with this huge blue rock on her finger and electric blue nails.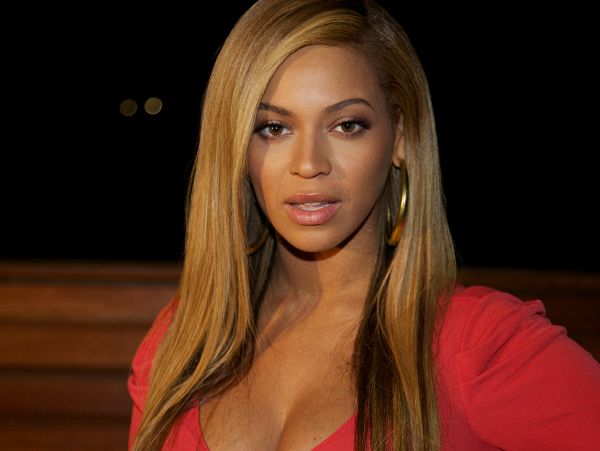 The folks at Billboard magazine and plenty others are tweeting up a storm about her partying--as we type--at the 40/40 Club afterparty.  With Mama Tina of course.  Here's a pic of her in VIP:
An insider tweeted the pic saying: "Beyonce in a hot red dress next to jayz and nas in VIP area eating some wings at 40/40. Five feet away from them and their bouncer"
WHY do I feel like she's going to announce she recorded an album while breastfeeding this past month or some ish? Get ready....