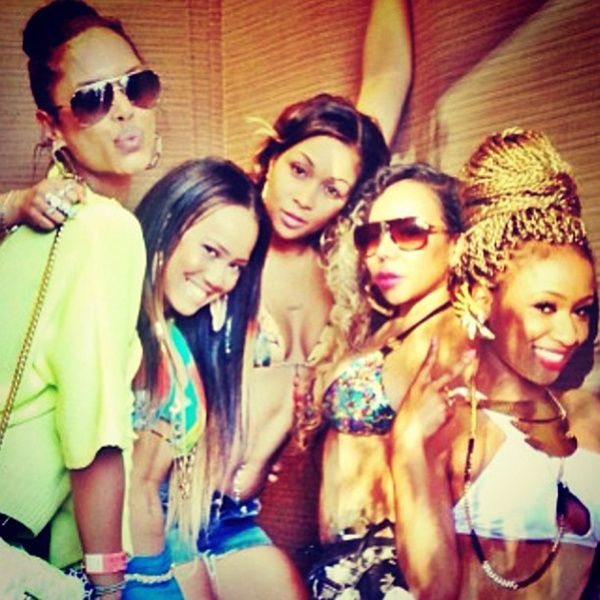 Tons of celebs hit up Las vegas for Memorial Day Weekend.  And we've got a round up pf pics in case you missed who was there.  Diddy brought his baby moms Kim Porter, T.I.& Tiny were coupled up, and Ashanti, Chris Brown and Draya all had some serious fun.
Pics inside...
Kim Porter was Diddy's guest for the weekend (no clue where Cassie was) as they and everybody else hit up Las Vegas for Memorial Day Weekend.  She partied it up with Tiny, Diamond and others while Diddy worked (and by work we mean poured Ciroc on everyone at the pool at Rehab):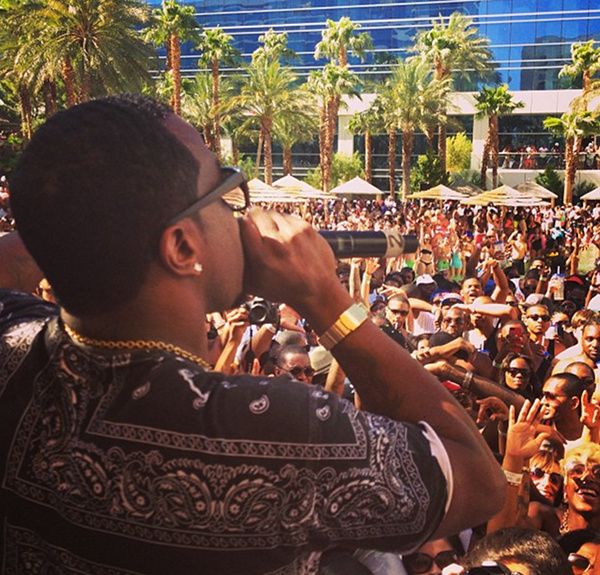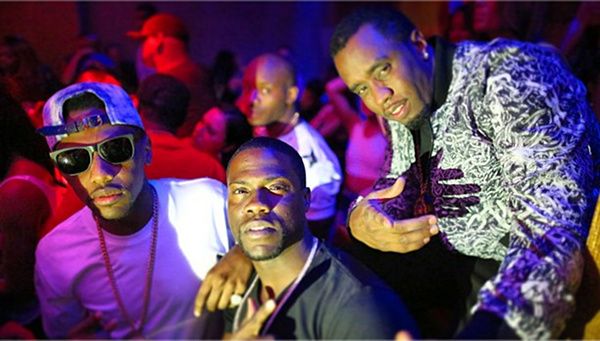 Diddy also partied it up with Fabolous and Kevin Hart.  Kev's in town shooting Think Like A Man Too and Fab was there partying with his chick Emily B.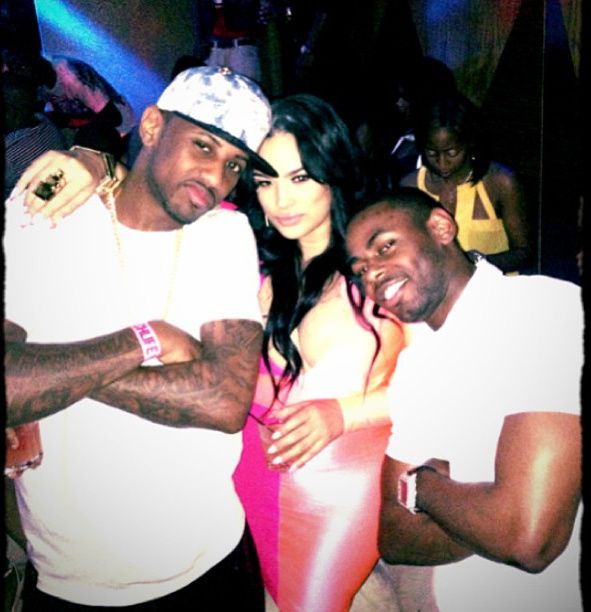 And y'all know Emily had on her tightest and brightest booty dress.  Pretty though.
Weezy came out to party...hopefully sober.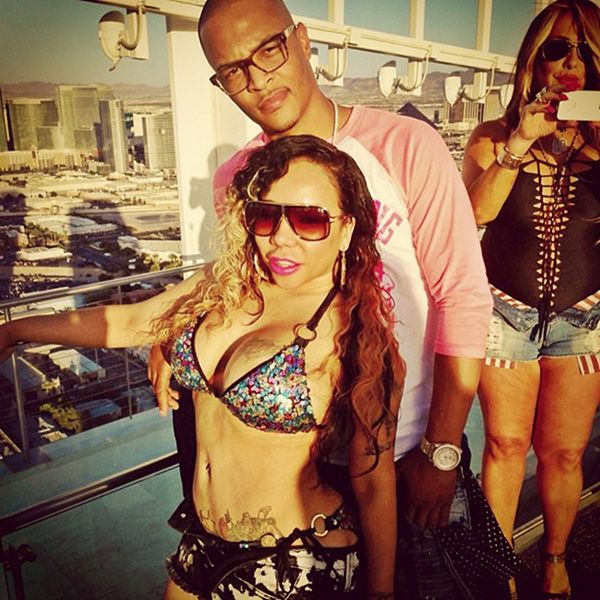 Tiny and her enhanced boobs, lips and butt made their way to a few Vegas pool parties with her husband T.I.
LaLa was in town also shooting TLAM 2 and snapped pics with her son Kiyan, co-star Kevin, his girlfriend and his kids.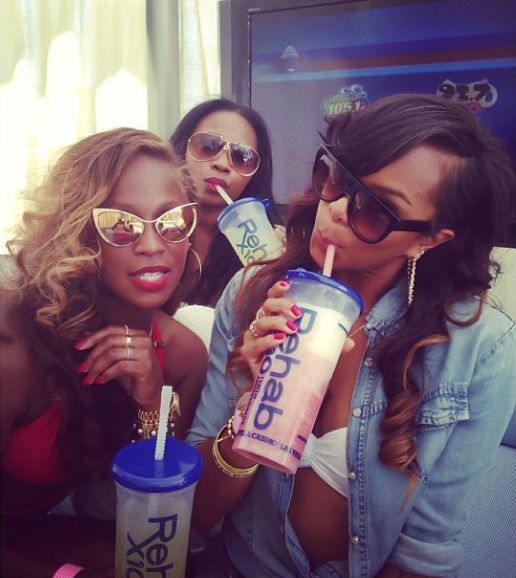 LeToya Luckett spent the weekend in Vegas celebrating her birthday with friends.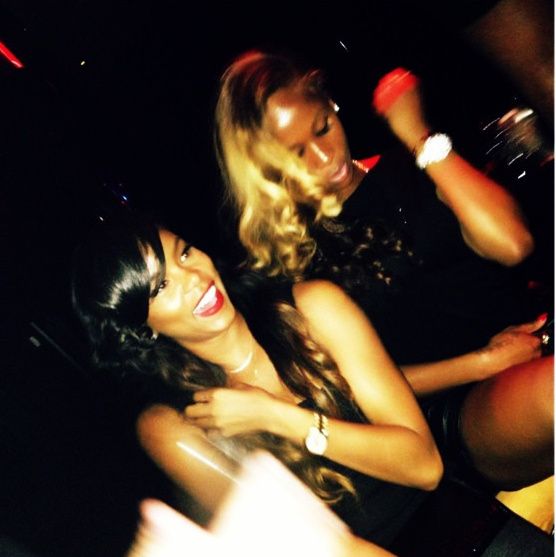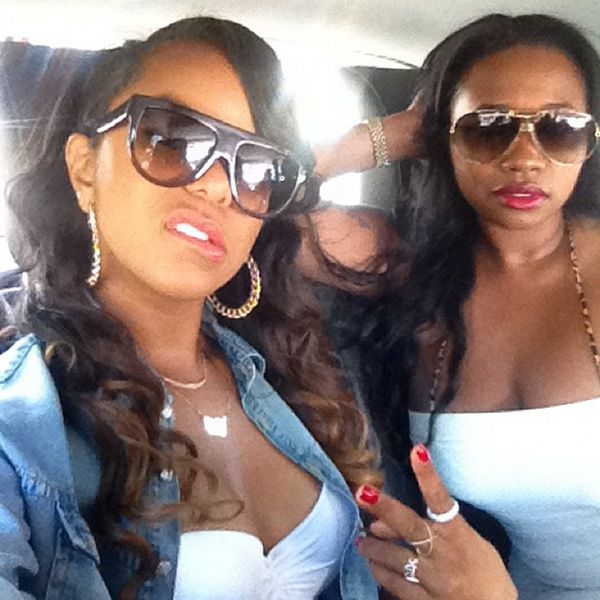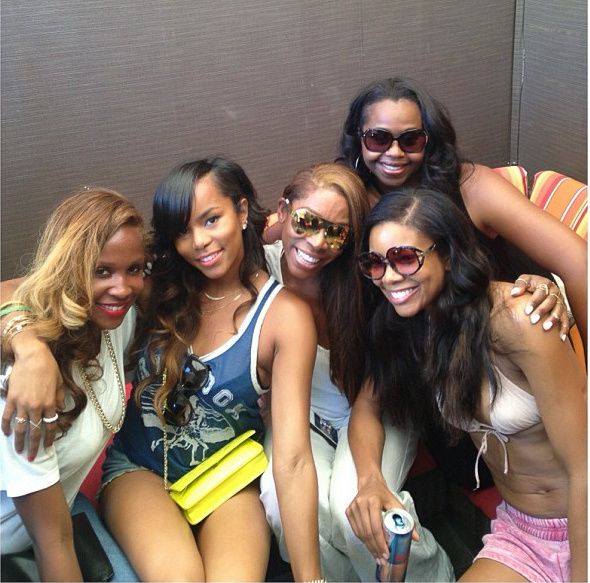 Her girls Gabby Union and AJ Johnson were there to party.
CIara and Future made their way to some parties....and looked like they just rolled out of bed.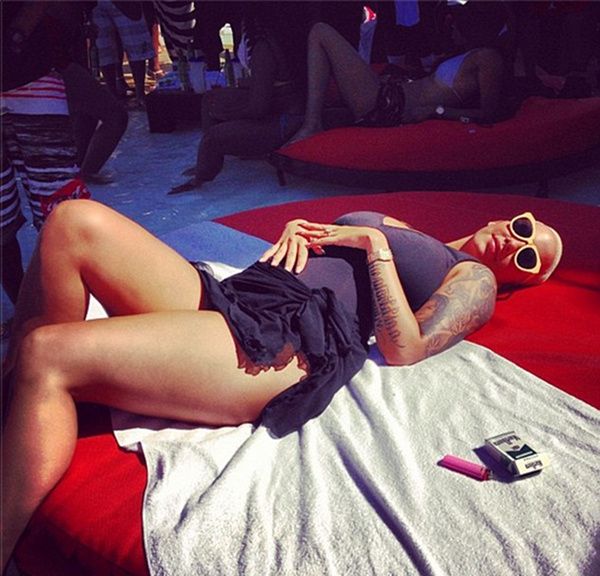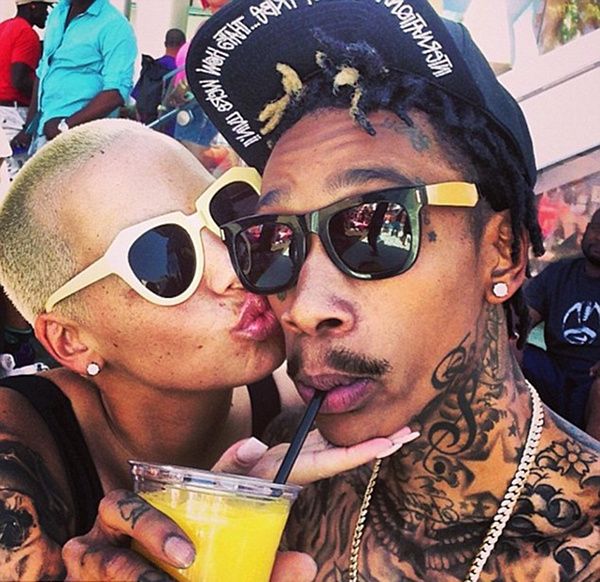 New parents Amber Rose and Wiz Khalifa were laid up and laid out for a few pool parties.  This chick and her ciggies...
Draya Michele showed off her new Mint Swim bathing suit as she did her Ciroc Girl duties at a pool party: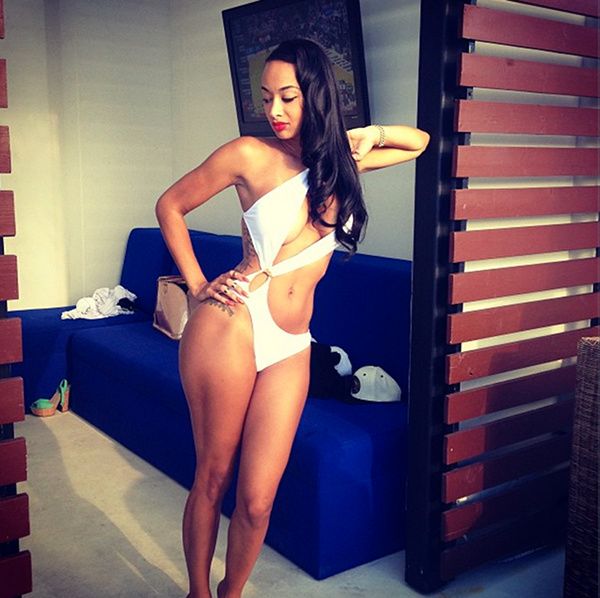 Well...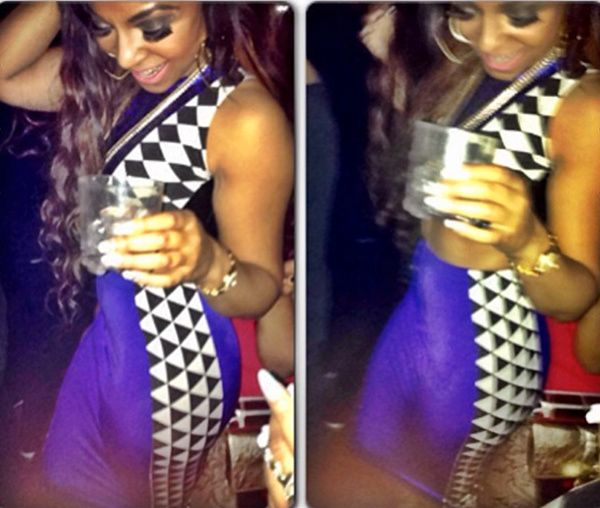 "Army Wives" star Ashanti posted a pic of herself partying it up in Sin City.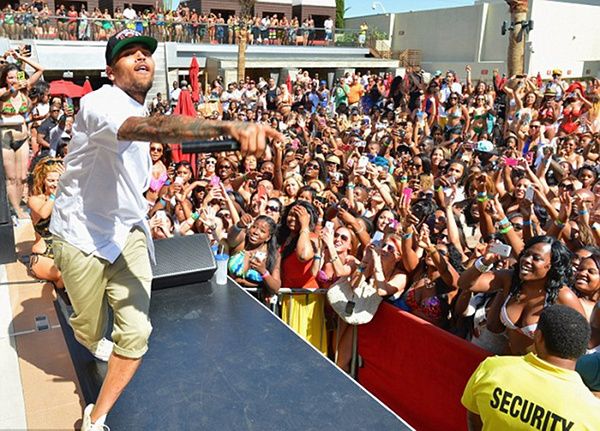 And Chris Brown (yep, we hear Karrueche was in tow too) took the stage for an unscheduled and impromptu performance at the Palms Casino Resort.  We hear he may be charged for that hit and run incident from last weekend, so hope he got all his fun in this weekend: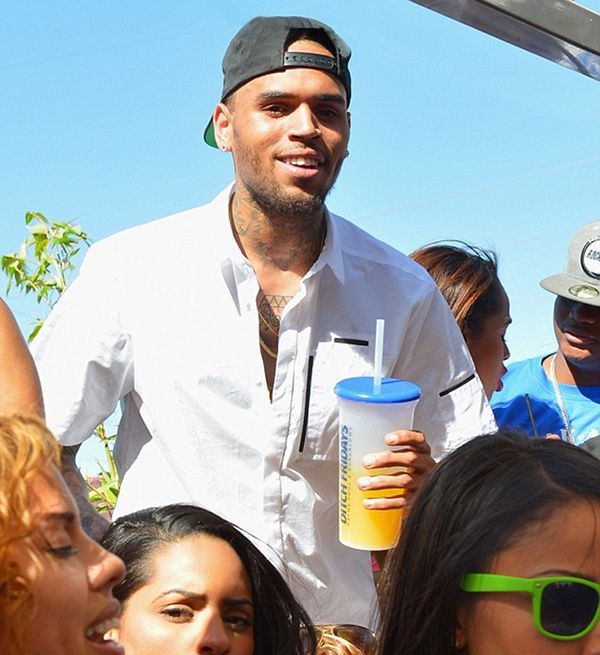 Fun times.
Photos: Instagram accounts of Emily B./Fabolous/Kevin Hart/LaLa/LeToya Luckett/Amber Rose